Tweet
WINDSURF MAGAZINE #344 APRIL 2015 ISSUE – ON SALE
The April 2015 Issue of the world's only monthly English-language windsurfing magazine is out now! Subscribe or grab your copy now in either App or Print  versions! (Prices include delivery anywhere globally 10 times a year.)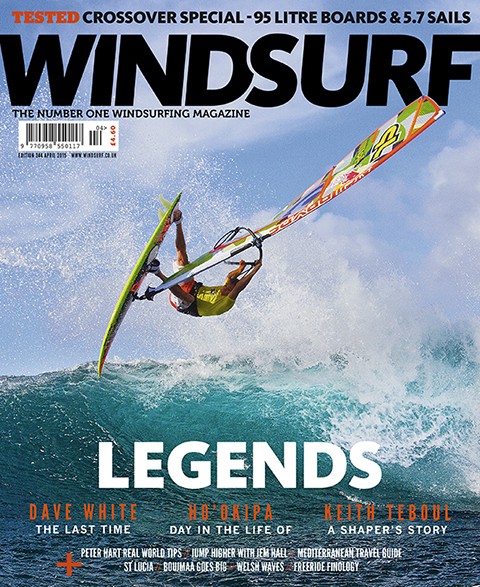 Legends! // Dave White – The Last Time // Ho'okipa – Day In The Life Of // Keith Teboul – A Shaper's Story.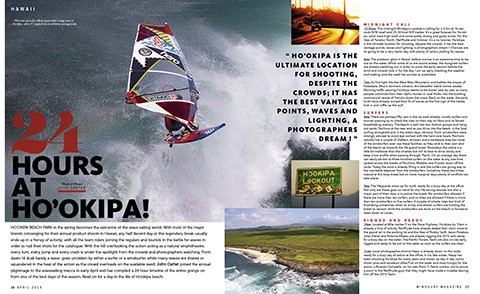 DAY IN LIFE OF HO'OKIPA
John Carter documents 24 hours on one of the best days of the season at the world's most famous windsurfing beach.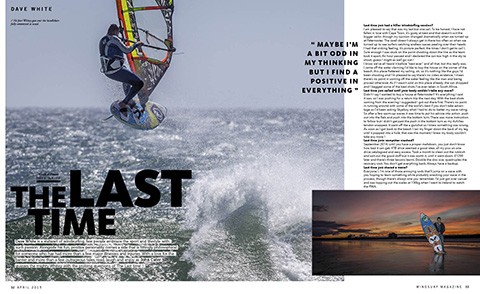 DAVE WHITE – THE LAST TIME
The mighty Whitey undergoes Windsurf's toughest test – the infamous questions of the 'Last time' !
THE FULL CIRCLE
Josh Stone takes his son Harley on his first windsurfing Trip to Josh's old stomping ground, Diamond Head with trusted wingman, Brian Talma.
MOROCCAN MAGIC
Boujmaa Guilloul scores big at home, we get the low down on one of the best days of his winter and windsurfing in his beloved country.
ST LUCIA
JC discovers an unspoilt Caribbean Island that's perfect for families, has great freeride windsurfing and makes us all in the office thoroughly jealous!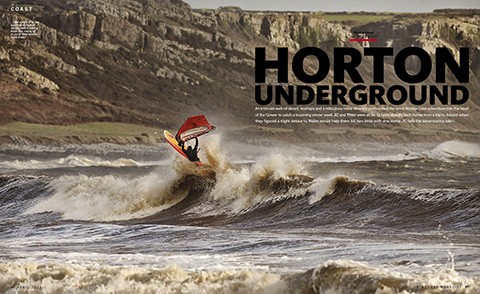 WELSH WAVES – HORTON UNDERGROUND
Timo Mullen and John Carter take a devious detour to score some Gower Power at one of Wales's finest wavesailing beaches – Horton.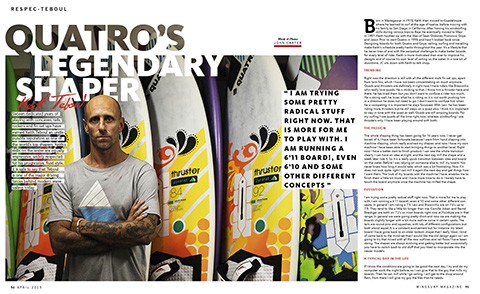 KEITH TEBOUL
Master shaper, legend windsurfer, Keith Teboul tells his story of life in foam dust and salt water.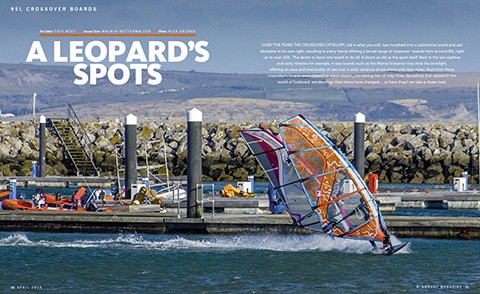 95 LITRE CROSSOVER BOARDS
We review the 'Swiss Army Knife'  board size. Designed for all round fun, we test the claims.
FANATIC Freewave 96,
Goya One 95,
JP Freestyle Wave 93,
Quatro Tetra 99 Thruster Freewave,
RRD Freestyle Wave 94,
STARBOARD Kode Freewave 94,
Tabou 3S 96,
5.7 CROSSOVER SAILS
From flat water to waves and everything in-between, we review the sails that have the job of doing it all.
Ezzy Elite 5.7,
Gaastra Cross 5.6,
Goya Eclipse 5.7,
Naish Boxer 5.8,
North Sails VOLT 5.9,
RRD Move 5.7,
Severne Gator 5.7,
Simmer Apex 5.7
Tushingham The Bolt 5.75,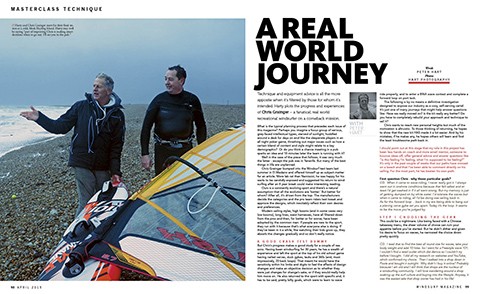 PETER HART MASTERCLASS
A real world journey. Harty plots the progress of Chris Grainger – a recreational windsurfer on a comeback mission.
MOVE ON UP
Jump Higher !, Jem Hall brings us his top tips for flying without wings !
FREERIDE FINOLOGY
A look at the world of Freeride fins with buying tips, a designer's inside line and of course, wise words from our master teacher, Peter Hart.
MEDITERRANEAN TRAVEL GUIDE
From family friendly, flat water destinations to high wind hotspots, we highlight some of the best spots in the Med. to hang from your harness in!
GRAN CANARIA MICRO GUIDE
The island of windsurf champions goes under the micro guide microscope
LATEST & GREATEST
All that funky new stuff wrapped up on proper paper – bang tidy !
EDITORIAL – LEGENDS
Who or what are the legends in windsurfing ? The Editor sets out his case for the not so obvious answer.
AFFAIRS OF THE HART
Hot tips for Cold Comfort. Statistically UK waters are at their coldest this time of year – Love it or hate it ? Harty ponders the nature of cold water windsurfing.

Get your copy by App or in Print now!