Tweet
WINDSURF MAGAZINE #348 AUGUST 2015 ISSUE ON SALE
The August 2015 Issue of the world's only monthly English-language windsurfing magazine is out now!
Subscribe or grab your copy now in either Digital or Print  versions!
(Prices include delivery anywhere globally 10 times a year.)

BREAKING BARRIERS
Another super summer issue; we look at all things windsup with a buyers guide, Peter Hart windsup technique special  & the art of windsup travel with Starboard's Franz Orsi ; UK road tripping on perfect Cornish waves at Harlyn bay, Antoine Albeau, Robby Naish, Josh Angulo all interviewed, Kevin Pritchard's training tips, Dunkerbeck's speed challenge, Fanatic photoshoot, Rhodes travel, waist harness buyer's guide and footstrap/early planing technique with Jem Hall.

BIG JUICY READS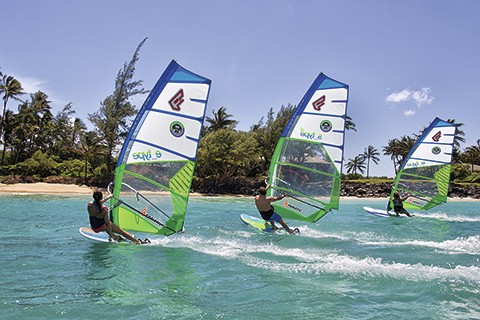 WINDSURFING FANATICS
"Wanted: Photographer to shoot a team of windsurfing die hard Fanatics!". Sound like your dream job? John Carter exposes the reality of a photo shoot for two of the world's biggest brands.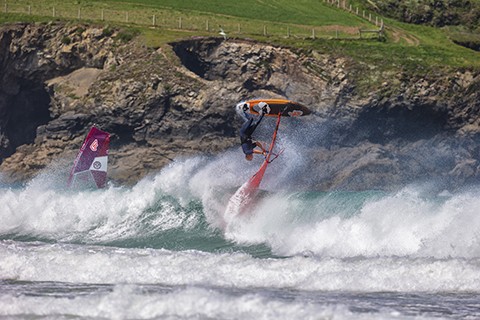 THE HARLYN SHUFFLE
The motley crew score crazy Kernow kegs at Harlyn, a thumping beach break that pirated a heavy Cornish bounty of masts and egos, JC tells the tale.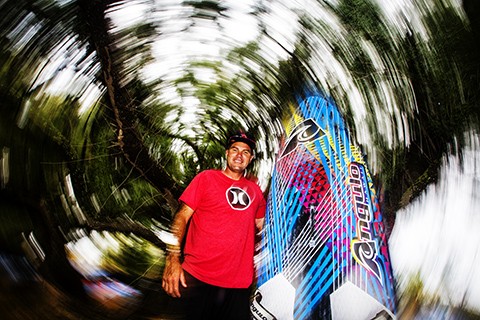 ANTOINE ALBEAU TITLE CHASE!
John Carter shadows world champion Antoine Albeau during the PWA Costa Brava event to diary the champion at work and learn how he has made the podium his home.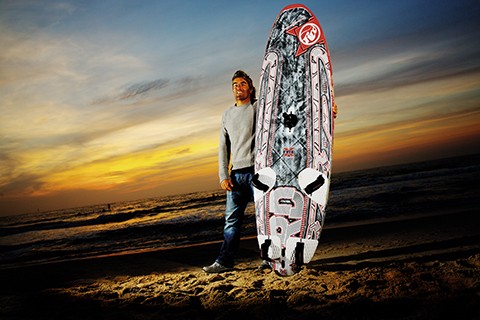 THE FIRST TIME – JOSH ANGULO
Josh Angulo has a history of being the man with first place or the first person pioneer, but what about the other firsts in his life?, the questionable questioning of 'the first time' finds out.
DUNKERBECK SPEED CHALLENGE
John Skye tells all about his bid for glory down the Sotavento strip in his first ever GPS speed competition, while Bjorn Dunkerbeck gives an insight into his unique pro/am event.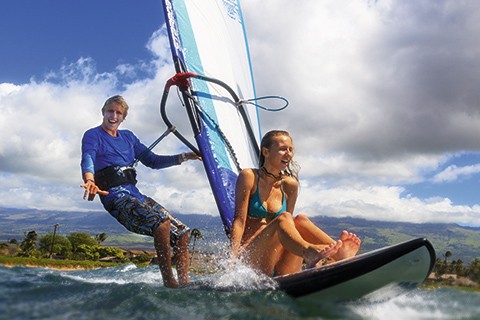 WINDSUP GUIDE
With summer upon us and peak windsup season open for business, we take a look at the market with an overview of the offerings from the brands and some expert advice from the industry.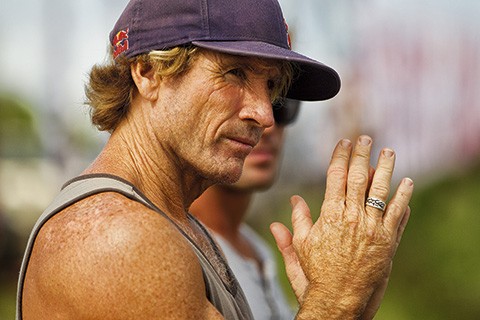 ROBBY NAISH, THE SEARCH FOR FREEDOM
Life, business and his own search for freedom, the king of windsurfing sits down for a revealing interview and tells all about a new action sports movie he stars in.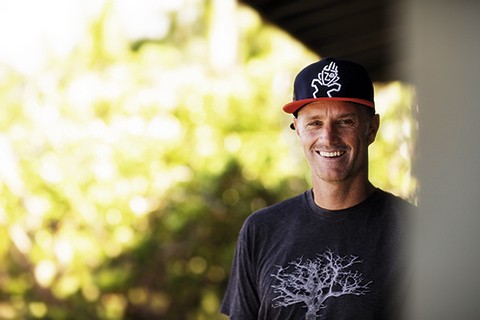 KEVIN PRITCHARD – COMMITTED.
Kevin Pritchard continues to perform at the peak of the sport. What keeps him at the top is a constant drive to improve. Kevin reflects on his latest program to do just that.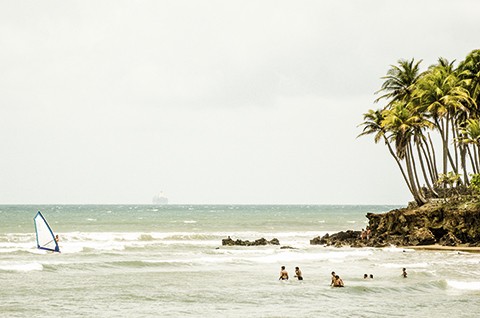 SAD TROPICS
Franz Orsi takes us on a very personal journey of discovery in North-East Brazil, spending time with local communities and reflecting on the simplicity of windsup sailing.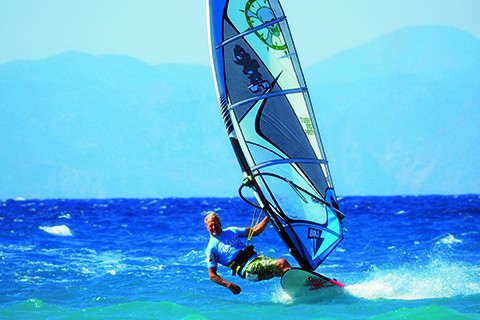 RESORT REPORT – RHODES – IALYSSOS
The town of Ialyssos in Rhodes is a windsurfing paradise. Peter Hart explains the attractions and Juergen Niens and Bertrand Crausaz give the local lowdown.

TEKKERS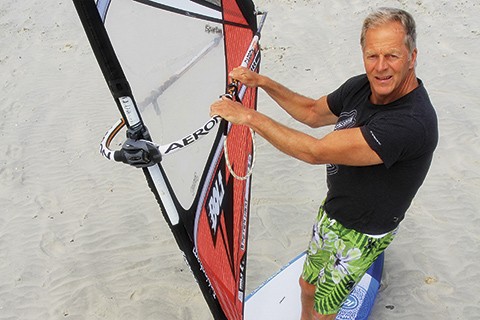 PETER HART MASTERCLASS – STANDING UP AND SAILING
Harty reckons WindSUPing is best thing that has happened to windsurfing in ages. Let him help you choose one, set it up and tweak your technique to sail it.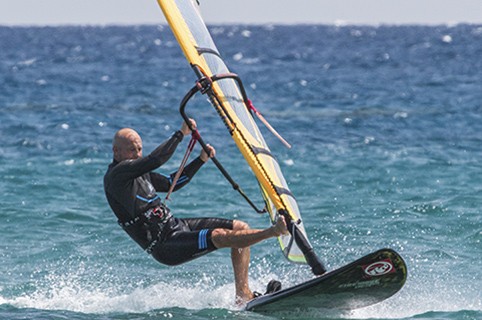 MOVE ON UP WITH JEM HALL – PLANING AND FOOTSTRAPS
Perhaps the most important skill in windsurfing, Jem provides tips for planing early and getting in the footstraps efficiently.

BOARDSHORTS
LATEST & GREATEST
Want to see all the new gear, the trick bits and rad rides – look here, it's all fresh!
WAIST HARNESS BUYER'S GUIDE
Investment in a good waist harness can be one of the most important bits of kit you buy. We take a look at the latest offerings and Robby Swift gives us his expert advice.

LOWDOWN – STARBOARD AIRPLANE
Starboard have released a range of fully-planing inflatable freeride boards, aptly titled the 'Starboard AirPlane'. We interview their designer Tiesda You for the lowdown.
CORKY KIRKHAM
Corky Kirkham is one of the most colourful UK windsurfers, with new sponsors and a surfari business launching this year. We caught up with K212 to hear about his ventures, old and new.
SITTIN' ON THE DUNNY
EDITORIAL
Breaking barriers The Editor invites you to meet his windsurfing hero, Craig Wood, a soldier, windsurfer, triple amputee survivor and inspiration to break barriers in windsurfing and life.
AFFAIRS OF THE HART
AIRPORT GRIEF – THE HOLIDAY BAGGAGE CONUNDRUM. It's the holiday season. You're heading to a windy Riviera. Harty muses over the pros and cons, joys and misery of flying with kit.

Get your Print or Digital copy now!