Tweet
BERCY IS BACK! INDOOR WINDSURFING PARIS 2016
Bercy is back and courtesy of the powers of google translate here's a hilariously bad franglais translation of the event website http://indoordefrance.bercyarena.paris/home !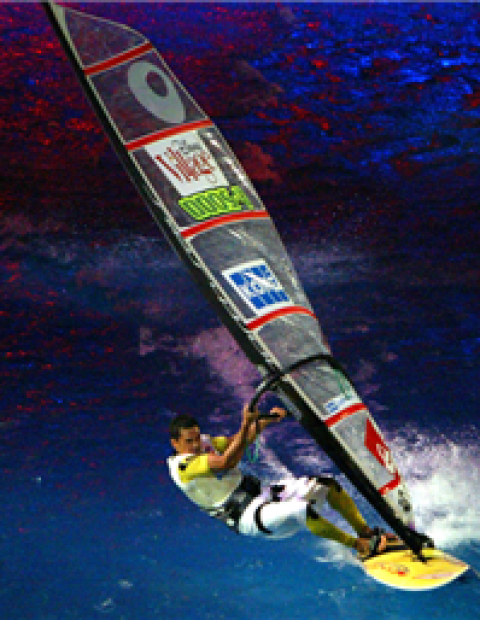 "Wind All Star Games – Indoor France
01 & April 2, 2016
It's official, on 1 and 2 April 2016, the Indoor France will return to Paris Bercy at the initiative of the French Sailing Federation! A windsurfing event not to be missed!
The Indoor will return to France on 1 and 2 April 2016 in the brand new Bercy Arena. An anthology competition, canceled several years ago, was greatly impressed people. Lovers of discipline in the 90s all remember the Indoor France. As for the younger, they have dreamed. It must be said that the mix between professionals of windsurfing, indoor pool and overexcited crowd that gave rise to incredible performance was enough to please the public!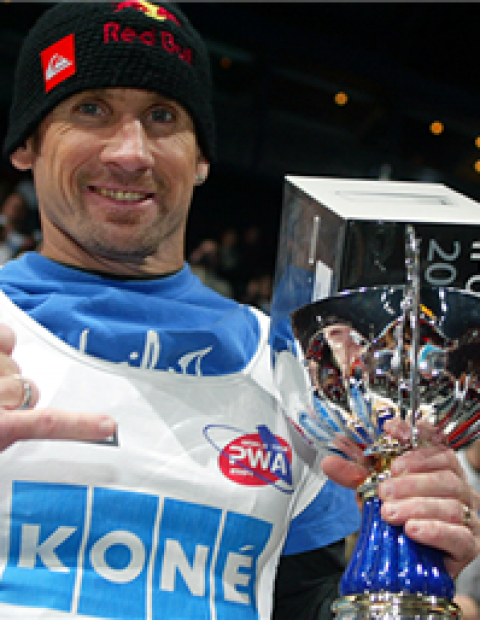 HISTORY
The event organized at Bercy Indoor funboarding Fred Beauchene and French Sailing Federation will return on 1 and 2 April 2016 in the brand new 'Bercy Arena'. The key event for the world's elite and all lovers of the funboard. After the stage of Warsaw last year, Paris will again become the scene of windsurfing under the arches of Bercy in a "lagoon pool" sounding qu'animeront 30 fans. Organised in partnership with the French Sailing Federation, The INDOOR DE FRANCE promises to be THE big party funboard since the event, under the title "All Stars Wind Games", will make the pride of those who marked the indoors in the 90's as Robby Naish Erik Thieme, Nik Baker, Manolo Barlet not forgetting Robert Teriitehau, all opposed to the younger generation of windsurfing!
THE NEW ARENA OF PARIS-BERCY
After 18 months of work, the Palais Omnisports Paris Bercy give way to THE NEW ARENA OF PARIS-BERCY, a more modern enclosure, more welcoming and open city. Confirming its place in the top 5 global arenas, with more than 30 million spectators for over thirty years, THE ARENA NOVA DE PARIS-BERCY become a real living and d'échanges, offering a multitude of innovative services Due profit new experience for the viewer. A green choice to live an incredible moment in funboard indoor Friday, April 1 at 20h and Saturday, April 2, 2016 at 17h. Quickly, book your seats!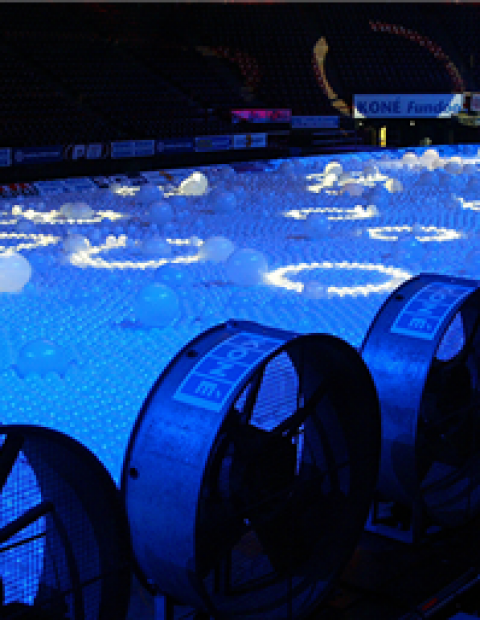 GRAND RETURN
Honcho that rattled the Palais Omnisports de Paris-Bercy in the 90s, Fred Beauchene is again at the helm of his incredible Barnum: The INDOOR DE FRANCE Bercy. Lovers of discipline remember all the incredible feats achieved in funboard in the legendary hall of Paris. As for the younger, they have dreamed. And the next year we can dream in the Parisian basin after the 2014 edition in Warsaw in the Polish National Stadium in front of tens of thousands of spectators. The French Akgazciyan, Traversa, Martin, Denel or d'ailleurs Cousin had shone in an exceptional show. New fans will not be left behind as this edition will welcome in its ranks SUP contests and d'Open Bics / Laser racing in innovative formats. See you on Friday, April 1 at 20h and Saturday, April 2, 2016 at 17h to share unforgettable moments with family or friends!"
http://indoordefrance.bercyarena.paris/home
https://twitter.com/indoordefrance
https://www.facebook.com/indoordefrance?fref=ts