Tweet
PRESS RELEASE:
One of windsurfing's most iconic and longest standing sail designers – Monty Spindler – is taking his brand Loftsails on an exciting new adventure.
After establishing the Loftsails brand in 2000 – with the renowned 'turbine' logo symbolically based on the famous Tarifa windmills near the development HQ in windy Andalucía, Spain – the 58-year-old distributed his multiple World Title and test-winning products via a licensee.
Now, as motivated as he was on the first day of his 'apprenticeship' back in 1976, Spindler, originally from the U.S., will for the 2016 season onwards work directly alongside experienced distribution and Brand Management company Equipe Trading B.V. of The Netherlands. (Worldwide distributors of Attitude Sails and the people behind the Unifiber windsurfing rig components and accessory range.)
Equipe Trading supersede former licensee Mutligliss SARL for worldwide distribution. Previous Multigliss manager Michel Marchand will continue to represent Loftsails in France and French overseas territories.
Founded by Job Verbunt in 2003, Equipe Trading will enhance the brand value and oversee logistics to the Loftsails distributor network while Spindler and his R&D team will focus on product development with the clear goal of winning races, breaking records and producing sails that all windsurfers can benefit from with their trademark wide wind range, light and strong construction and exceptionally easy-to-use characteristics.
51 KNOTS AND UPWARDS!
Speaking from Tarifa, Spindler – whose sails achieved a 51.63-knot 500–m. avg. in competition during 2014 in the hands of International Team Rider Patrik Diethelm – outlined his renewed passion for sailmaking after 30 years in Europe constructing record-breaking sails for a range of manufacturers and champion riders and welcomed the new era for his brand:
"Partnering with Equipe Trading is a breakthrough for Loftsails and a chance for us all to take a massive step forward. I'm grateful to Multigliss for establishing the brand so firmly thus far, and stoked that together we can all get to the next level – both on and off the water!'
Remaining central to the core Loftsails market in France, Michel Marchand spoke of his delight at the agreement:
'I have always stood by my belief in Loftsails' outstanding quality and performance – and many test and race results and happy customers have proven that. Joining the Equipe Trading setup makes me feel the brand is in safe hands and will deliver a superb level of service and backup and access a wide market for the brand to develop.'
Job Verbunt, a fanatical windsurfer too, also welcomed a fresh start for the Loftsails brand and his marketing team:
'When I started making masts and booms back in 2003 I had no idea Equipe Trading would grow to work with legends such as Monty Spindler! Since then we've built a solid network of quality stores worldwide and pride ourselves on our service-level and brand management standards that have seen the company grow so healthily in what has overall been a market in decline. It's been a privilege getting to know Monty and Michel and we certainly believe Mr. Spindler has been under the radar for far too long and is the longest serving, most untold story in windsurfing!'
The new agreement is effective from July 1st when the 2016 product range will be released. WATCH THIS SPACE!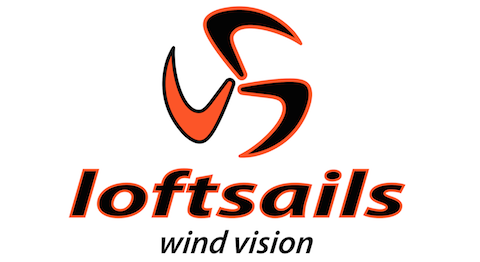 <ENDS>