Tweet
FREERIDE FINS – 2014 BUYERS GUIDE
David Gollick of windsurfingfins.co.uk gives an overview of the types of Freeride fins and constructions available on the market.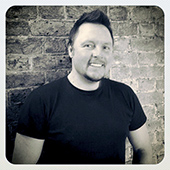 Freeride Fins could be considered as de-tuned Slalom fins, with their design emphasis being more on control and user friendliness. More forgiving than a technical Slalom Fin, yet still with the ability to blast down your local strip at good speed.
WHO ARE THEY FOR?
The windsurfer who doesn't want to spend a fortune (£150 plus), yet still appreciates that the fin's an important driving force in their equipment.
Obviously there are cheaper Slalom fins, but here we are looking at a less aggressive foil for weekend blasters looking to just have fun.
DESIGN
Traditionally the outline of the Freeride Fin is Banana-esque. With both curved leading and trailing edges – the characteristics that give control and easy handling both on a reach and especially when gybing.
There's hardly ever been any diversion from this shape, bar perhaps Maui Ultra Fins to name one, whose Freeride Fin (RIDE) shows a more upright blade more reminiscent of a slalom fin.
The key to their success is on the foiling. As a rule a large proportion of Freeride Fins are Powerbox fitting, although Tuttle is still the most-used used box in the industry.
CONSTRUCTION
The most common construction type is G10, which most of us know is a very hard-wearing epoxy-based laminate commonly used in the Electronics industry for PCP boards!
This densely compressed laminate has very good longevity and is an especially good choice if you're a little clumsy when running your gear up the beach, or if you sail near rocks.
Other options are less robust such as more exotic laminates like Carbon – fins that are typically individually made rather than machined from a solid, as is the case with G10.
SELECT are innovators in their highly secret layup using a full Carbon method while producing a very good construction that is far less expensive than the usual custom carbon-made models.
There are few companies that produce Freeride fins in this construction due to this price constraint.
CONCLUSION
So, in short there are a lot of choices to be considered, with most purchasers it is generally down to price as this tends to shape the product we end up with.
If you are in the market for a new fin then consider the information and think of all the parameters that you are looking for – or just call me and I will do it for you!
---

DRAKE VENOM
The Venom is an extremely balanced and well behaved performance fin combining speed and ease of use, making it the choice of Starboard for their flagship Futura freeride range.
This fin is ultra-fast in average conditions and achieves peak speed even when it gets rough and demanding with a very smooth and controllable ride.
The most outstanding feature is the security it provides when the going gets rough. Available as tuttle or power box.
Sizes: 34-50cm in 2cm increments
RRP: from £99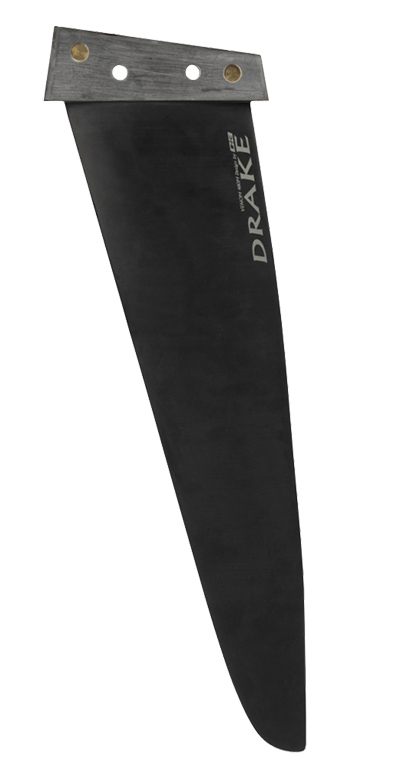 MAKANI FINS KOHOLA V2
Makani Fins is a windsurfing company specialized in high quality fin design. We offer every rider, from the most demanding sailor to the recreational user, a wide range of original fins that performs flawlessly in all conditions allowing you to make the most of every precious moment spent out on the water.
The MAKANI Kohola fin is shaped to go fast with a sharp angle of attack on the leading edge similar to slalom fins.
The Curvy tip facilitate jibing and navigation in chop. The trailing edge follows closely the leading edge to keep the fin thin and stiff for speed and great upwind performance.
This fin is perfect for freeride and freerace boards used by most windsurfers worldwide. The Kohola will let you reach your top speed with control and comfort.
Made with G-10 and great graphics this is the fin you need to enhance your ride.
Sizes: 34/37/40/43/46/49/52cm
RRP: from $119 USD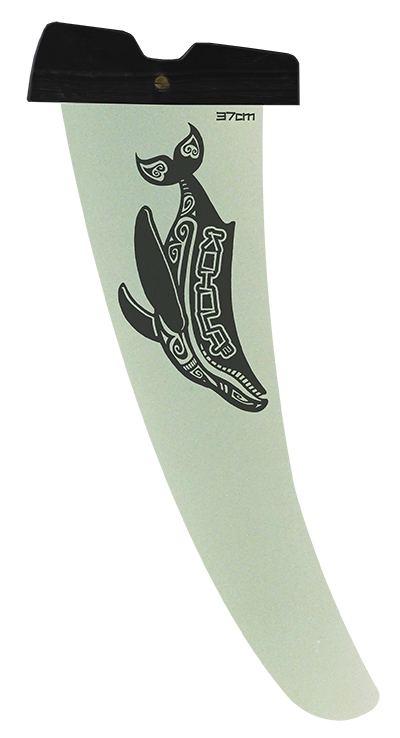 MAUI FIN CO. LIQUID PRO
New outline, new profile, new materials, the LIQUID PRO is the new freeride/freerace concept by MFC.
The profile is generated by the SL and RC models, with incredible top speed, great planing and manoeuvrability.
Ideal for freeride/freerace conditions as well as flat and choppy conditions.
This model is available in power and tuttle base to supply all the board manufacturer demands.
Sizes: 28-50cm in 2cm increments
RRP: £119.95
www.zerogravitydistribution.co.uk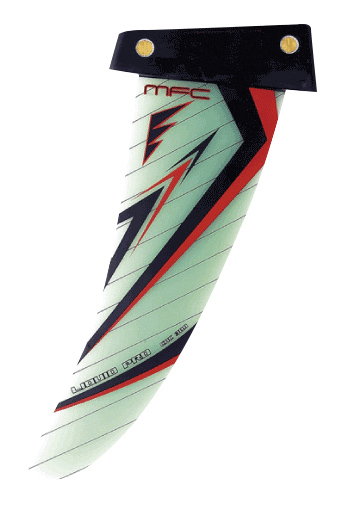 MAUI ULTRA FINS  X RIDE G-10
The X-Ride fin (G-10) of Maui Ultra Fins is brand new for 2014. It provides all fin performance characteristics which are required for an easy, fast and stable ride.
The newly developed foil is specifically designed for freeride applications and conditions. The unique X-shape of the trendsetting X-Wave fin was transferred to the X-Ride giving it extra looseness and agility in wavy conditions, chop and jibes.
The combination of efficient outline and profile minimize drag and offer high lift when required. This freeride fin offers pure fun and meets the riders´ expectations in any situation.
Available as power box and tuttle box.
Sizes: 34/36/38/40/42/44cm
RRP: from £115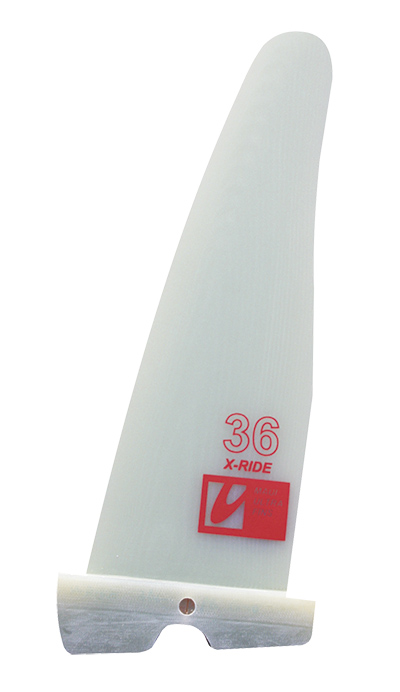 RRD FREEMOVE FIN
Based on feedback from the RRD freeride range of boards the freemove range of fins is a mix of speed and control.
A thicker base profile ensures good lift and a moderate/narrow base to improve handling. The swept back outline is a great parameter to keep tracking even at low speed.
Sizes: 32-48cm
RRP: from £99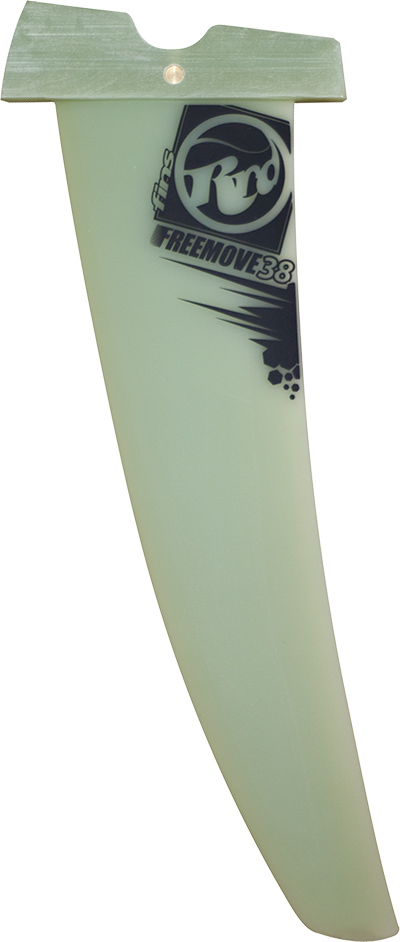 UNIFIBER  VINYESTER
UNIFIBER know fins are vital. Resistance in water is about 850 times higher than in the air, so production tolerances are crucial.
For the ultimate mix of price and quality, UNIFIBER produce both CNC machined and hand-finished fin's using G10 and Vinylester materials.
You'll find G10 in the larger sizes for optimum performance in durability, flex and twist and for foils under 36cm we use Vinylester for further comfort and control.
The UNIFIBER Vinyester ''Freeride'' has a wide chord for straight-line stability with a smart curve for jibes and turns. All size benefit from a Vinylester construction resulting in softer handling characteristics.
Available as U.S, Power box and Tuttle box.
Sizes: 26/28/30/32/34/36/38/40/42/44/46/48/50cm
RRP: from £68