Tweet
WINDSURF MAGAZINE #342 JANUARY FEBRUARY 2015 ON SALE
The January February 2015 Issue of the world's only monthly English-language windsurfing magazine is out now! Subscribe or grab your copy now in either App or Print  versions! (Prices include delivery anywhere globally 10 times a year.)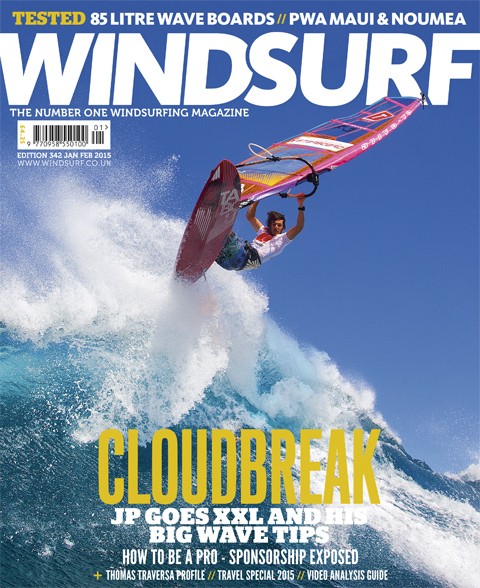 THE LUCKY TRAVELLERS – CLOUDBREAK – JP GOES XXL AND HIS BIG WAVE TIPS, HOW TO BE A PRO – SPONSORSHIP EXPOSED & THOMAS TRAVERSA PROFILE 

OPERATION CLOUDBREAK
Jason Polakow goes XXL at Cloudbreak. Read his hour by hour account and drool on the mast high +++ shots
JP'S BIG WAVE TIPS
JP's advice on how to equip and survive monster surf Pozza style !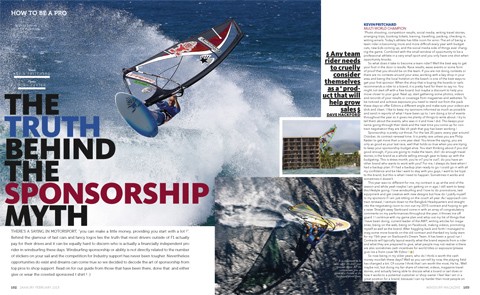 HOW TO BE A PRO
The art of sponsorship from top pros to shop support, advice from those that either give or wear the coveted sponsored t shirt !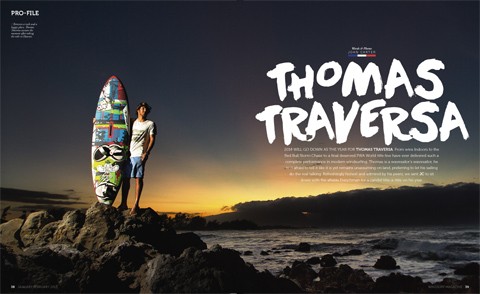 PROFILE – THOMAS TRAVERSA
JC sits down with the affable Frenchman and new wave world champion for a candid tête–à–tête on his stellar year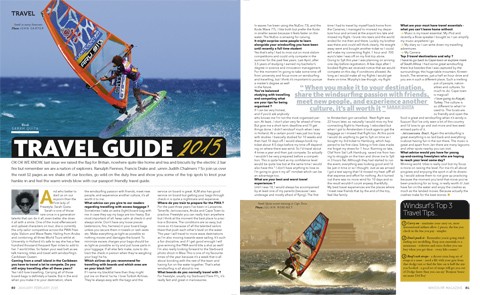 TRAVEL TIPS WITH SARAH QUITA 
Fasten your seat belts as we talk training, titles and travel with the first lady of freestyle, Sarah Quita.
TRAVEL GUIDE
Join us for a whistle stop tour round the world as we guide you to the warmest and windiest beaches to fly to this year.

EVENTS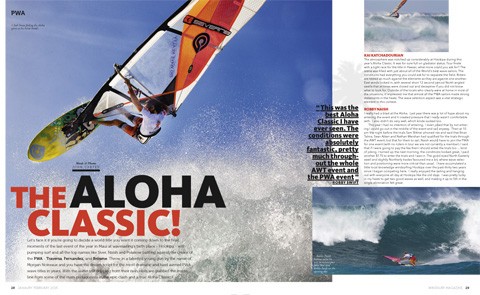 PWA MAUI
The inside line from Robby Naish and all the main protagonists in the most dramatic and hard earned PWA wave title fight in years.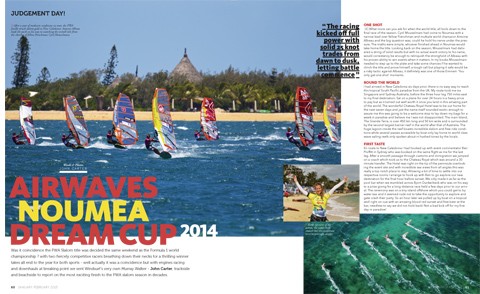 PWA NOUMEA
JC goes trackside to report on the red hot racing from the PWA slalom event of the year and the battle Royale for the Title.

GEAR SHED
85 LITRE WAVE BOARDS
We review the go to board size for most wave sailors, professionally or recreationally from all the top brands.
ON TEST
Fanatic Tri Wave 81L
Goya Custom 84L
JP Radical Quad 83L
Quatro Sphere Thruster 85L
RRD Hardcore Wave v5 88L
Starboard Kode Wave 82L
Tabou Da Curve 86L

TEKKERS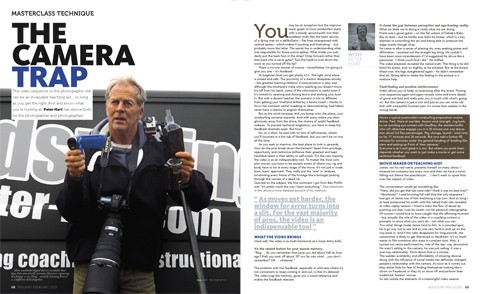 PETER HART MASTERCLASS – THE CAMERA TRAP.
Video or stills, the camera can be an invaluable teaching aid. Peter Hart advises how.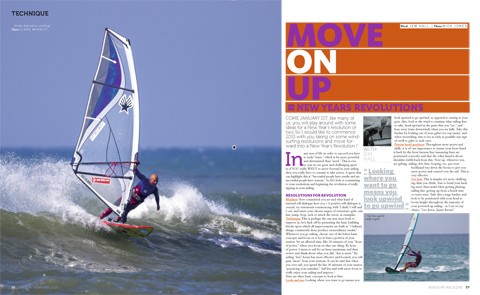 MOVE ON UP  
Jem Hall kicks off 2015 with some windsurfing resolutions to help you move forward into a 'New Year's Revolution !'

BOARDSHORTS
PEOPLE & PLACES
BWA CORNWALL All the buzz from Gwithian beach on who was racking up the top points from the  final BWA event of the year
LATEST & GREATEST
New Year, New Gear, we gather the freshest and finest kit from the wonderful world of windsurfing

SITTIN' ON THE DUNNY
EDITORIAL – THE LUCKY TRAVELLERS.
Tourists can only dream of the possibilities our sport gives, why windsurfing is a passport to meaningful adventure.
AFFAIRS OF THE HART
AN ERA ENDS. Harty assesses the impact of Bjorn Dunkerbeck's extraordinary career
Get your copy by App or in Print now!
WINDSURF JAN FEB 2015 ISSUE – ON SALE