Tweet
WINDSURF MAGAZINE #352 JANUARY/FEBRUARY ISSUE ON SALE
The January/February 2016 Issue of the world's only monthly English-language windsurfing magazine is out now!
Subscribe or grab your copy now in either Digital or Print  versions!
(Prices include delivery anywhere globally 10 times a year.)
The Far Shores issue – Antoine Albeau's New Caledonia adventure to the Isle of Pines, Mauritius – the ultimate windsurfing playground, Jono Dunnett's Round Britain windsurf circumnavigation, Pe'ahi power – Niño Jaws action, Alohagram – Aloha Classic commentary by John Skye, 105L crossover boards and 5.7 sails tested, Peter Hart's crossover board tips and technique, Jem Hall – one-handed manoeuvres instruction, Freestyle World Champion Dieter Van-Der-Eyken interviewed, World travel guide.
BIG JUICY READS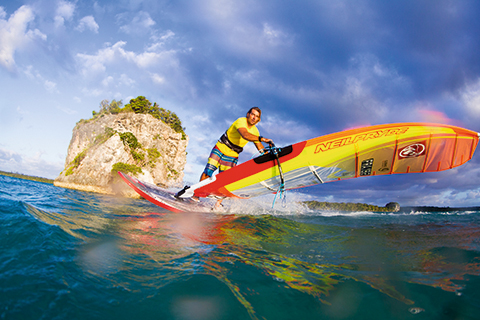 ISLE OF PINES
Known as the closest island to Paradise, Antoine Albeau and friends headed to this little known tropical outpost to find out just how close to paradise they could venture.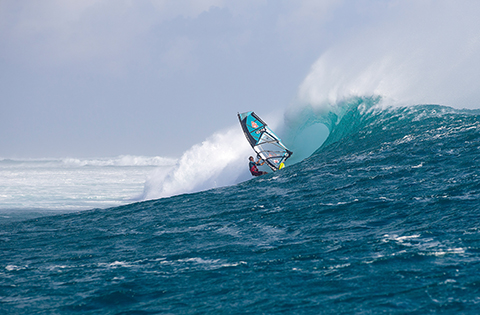 EYE OPENER
John Carter reports from Le Morne, Mauritius, on an epic swell and an even more epic venue, offering windsurfing for all levels and all disciplines, the ultimate windsurfing playground.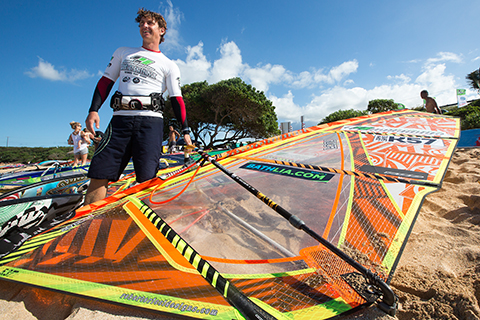 ALOHAGRAM
The Aloha Classic decided the PWA wave titles in dramatic style. We breakdown some of the key players' performances with John Carter's JPEGs given John Skye's expert commentary treatment.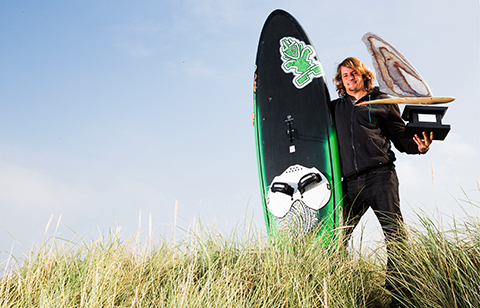 WINNING FORMULA
Belgian sailor Dieter Van Der Eyken won the PWA freestyle crown with a calculated approach to winning, John Carter caught up with him to learn more about his winning formula.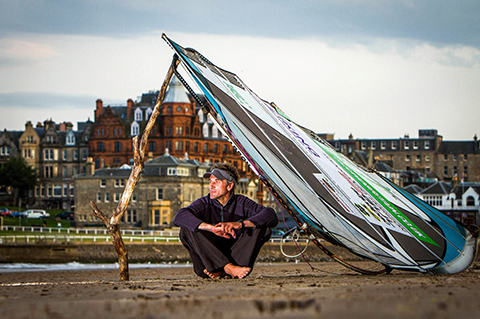 JONO'S JOURNEY
41 year old Jono Dunnett become the first person to windsurf around Britain without an on-water support team. 98 days later, he completed his inspiring circumnavigation. This is his story.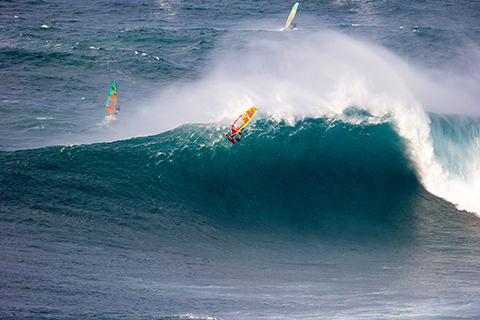 PE'AHI POWER
On the eve of the Aloha Classic, the first big swell of the season lit up Maui's most famous big wave – Pe'ahi – aka Jaws. JC captures the raw power and beauty and the riders tell their salty tales.
WORLD TRAVEL GUIDE
Our guide to some of the windsurfing hotspots around the world. If you're in need of a solar powered recharge, then read on for our shortcuts.

GEAR SHED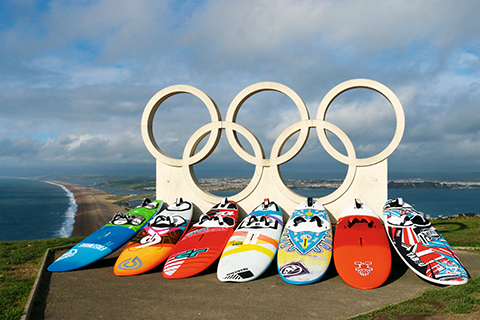 105 LITRE CROSSOVER BOARDS
The test team review the latest boards built for versatility.
FANATIC Freewave 106,
RRD Freestyle Wave V3 106,
STARBOARD Kode Freewave 103,
TABOU 3S 106,
JP FSW 102,
QUATRO Tetra 109,
GOYA One 105
5.7 CROSSOVER SAILS
The sails whose job it is to do it all, the team test 2016's all-rounders.
NORTH Volt 5.9,
SEVERNE Gator 6.0,
TUSHINGHAM Bolt 6.0,
RRD Move 5.7,
EZZY Elite 5.7,
GA Cross 6.0,
NEIL PRYDE Fusion HD 6.0,
P7 Spy 5.9

TEKKERS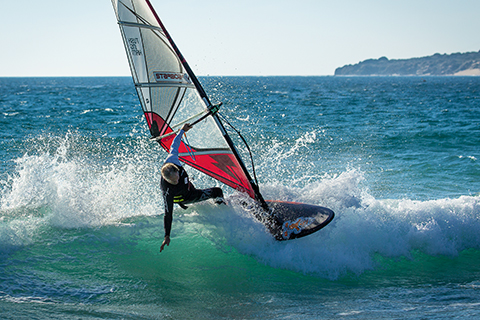 PETER HART TECHNIQUE
The Joy of Crossing over – Peter Hart tells you how to tweak technique and set-up to exploit the full range of possibilities from your Freestyle Wave board.
MOVE ON UP WITH JEM HALL
Letting go – Jem Hall teaches the technique and benefits of one handed manoeuvres.

BOARDSHORTS
LATEST & GREATEST
Our first 2016 issue kicks off with a new look at the new news and releases for a new year..in case you didn't get the idea, it's kinda all about the new!

SITTIN' ON THE DUNNY
EDITORIAL
The Far Shores. The editor pays tribute to the far shores and the sailors who reach for them, at home or abroad.
AFFAIRS OF THE HART
Peter Hart remembers the first man of windsurfing photography, Alistair Black.
Get your Print or Digital copy now!