Tweet
WINDSURF MAGAZINE #353 MARCH ISSUE ON SALE NOW
The March 2016 Issue of the world's only monthly English-language windsurfing magazine is out now!
Subscribe or grab your copy now in either Digital or Print  versions!
(Prices include delivery anywhere globally 10 times a year.)

The Islands issue – Teahupoʻo tales from Robby Swift and Boujmaa Guilloul, Graham Ezzy muses about life on Maui, John Skye explores Gran Canaria's other side, Raiatea – Lena Erdil's adventures in a French Polynesia freeride spot, Isle of Wight waves – JC scores on his native island, Lancelin Ocean Classic event report, Peter Hart's lessons learned 2015, Jem Hall high wind technique, Freeride tests: 115l. Boards & 6.5 sails.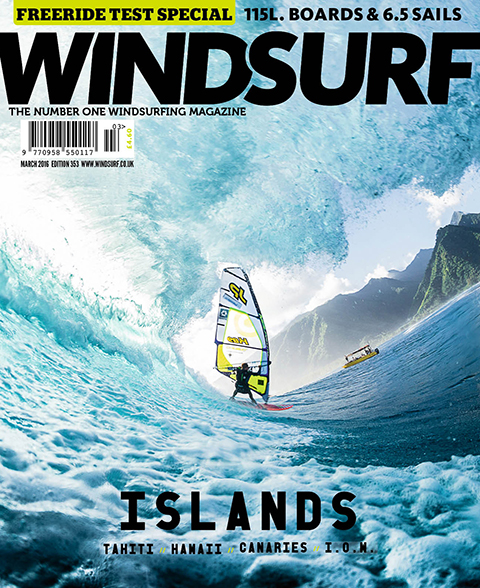 BIG JUICY READS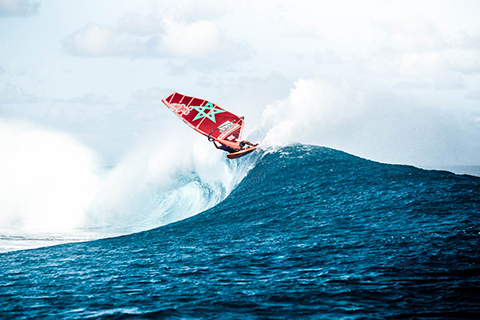 TAHITIAN DREAMS
Robby Swift and Boujmaa Guillol score the golden ticket to Tahiti and the twisting tubes of Teahupoʻo. Waves, wipeouts, pain and pleasure; the duo report from the famous reef.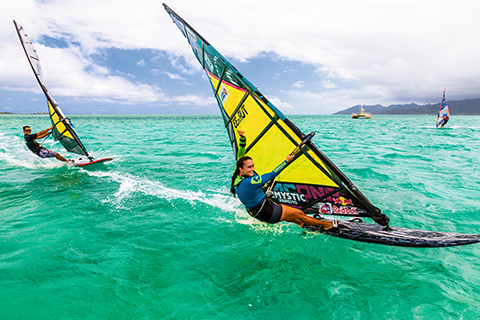 RA'IATEA DIARIES
'A little piece of paradise on earth, like windsurfing in an aquarium!'. Lena Erdil tells us more about her tropical tale of adventure in Ra'iatea, French Polynesia.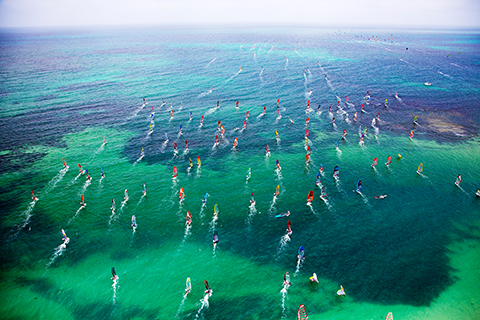 LANO-GRAM
Despite eating his own body weight in barbequed #cow and #pig, our Pommie in Chief, JC, captured all the #Lancelin Ocean Classic  action for our exclusive pass to the event – #Lano-gram!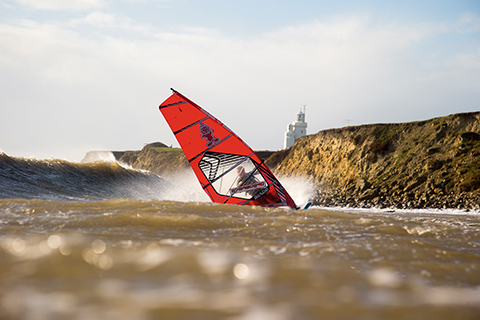 THE DAY IT ALL WENT WIGHT!
Friday the 13th! was strangely the day the Motley crew finally had everything go their way, no delays, no dramas just old fashioned going off on the Isle of Wight, JC reports.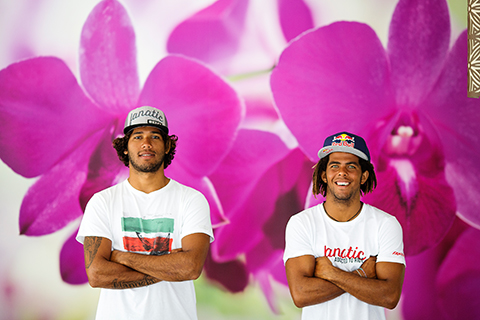 ISLAND BOYZ
Airton Cozzolino, the innovative kitesurfer, and Gollito Estredo, the windsurf Freestyle Champ, have both used their talents on the water to escape poverty, read their inspiring stories here.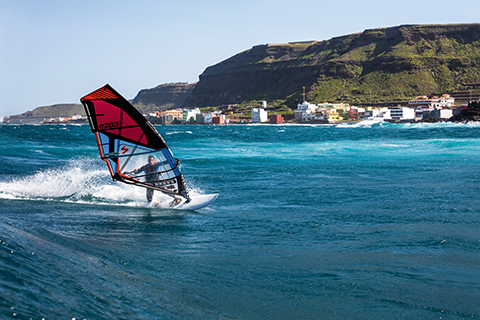 EL PASO
Gran Canaria is famous for the beach of Pozo. Lesser known in the windsurf world is the other side of the island, home to the waves of El Paso and starboard tack down the line. John Skye gives the lowdown.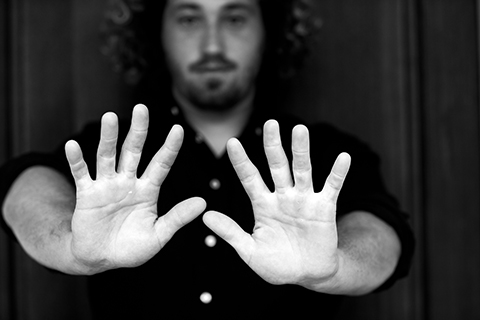 IN THE HANDS OF MAUI
Maui is a paradise with many sides. Graham Ezzy reflects on his childhood there and life on windsurfing's most famous island.

GEAR SHED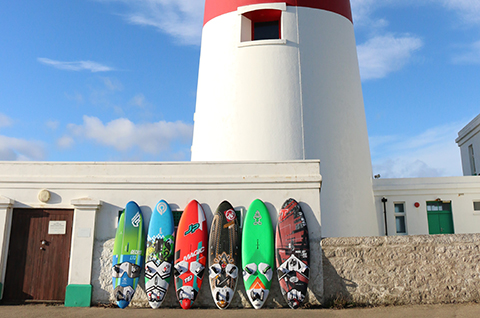 115 LITRE FREERIDE BOARDS
Fun, easy to use and designed for your pleasure; we test the latest freeride boards.
FANATIC GECKO LTD 112
GOYA CARRERA 116 
JP MAGIC RIDE FWS 119
RRD FIREMOVE V2 LTD 112
STARBOARD ATOM IQ CARBON 114
TABOU ROCKET WIDE LTD 118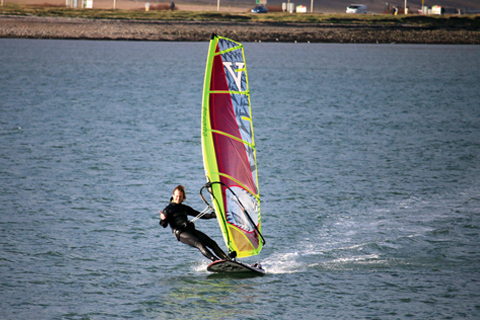 6.5 FREERIDE SAILS
The team review the latest freeride sail designs, all aiming for a soft and easy-to-use power delivery.
EZZY CHEETAH 6.5M 
GA SAILS MATRIX 6.5M 
GOYA NEXUS 6.4M 
NEIL PRYDE RYDE 6.5M 
NORTH SAILS E_TYPE 6.6M 
RRD EVOLUTION MKVIII 6.3M 
SEVERNE GATOR 6.5M 
TUSHINGHAM BOLT 6.5M 
VANDAL ADDICT 6.5M
TEKKERS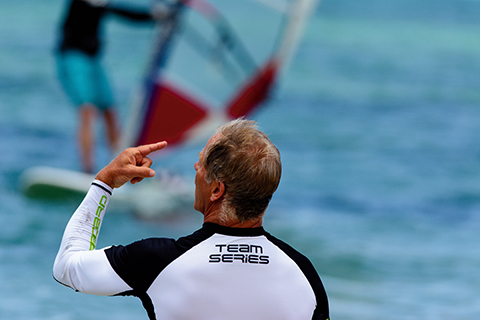 PETER HART TECHNIQUE
Lessons Learned 2015 – Peter Hart reviews his year in the classroom; telling tales from school, he lets us know the good, bad and ugly from his year of coaching and the lessons learned.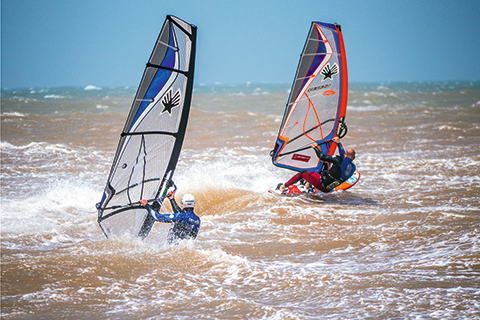 MOVE ON UP WITH JEM HALL
Surfvival – Jem Hall gives us the tips and techniques to help with the windier and wavier stuff!
BOARDSHORTS
LATEST & GREATEST
Looking for hard hitting, no holds barred journalism exposing the very latest in windsurfing?, well not quite but grab a biscuit and join us as we lift the lid on 'new stuff' right here.
TECHNOLOGY UPDATE
We look at some of the latest thingy-ma-wotsits designed for getting your post Christmas gadget on.
SITTIN' ON THE DUNNY
EDITORIAL
Windsurfing and Islands go together like board and rig. The editor celebrates Island life from all points of the globe and its connection to windsurfing.
AFFAIRS OF THE HART
Is there a positive to a trip with no wind?, of course there is when Peter Hart, the master of wit and charm, is in town. Harty celebrates the joys of being skunked!
Get your Print or Digital copy now!