Tweet
OCEAN ELEMENTS

VASSILIKI, LEFKAS, GREECE
Whether you are a beginner or a pro-freestyler, those looking for a relaxing or action holiday, families or single travellers, Vassiliki really has something for everyone! Situated on the southern shore of the beautiful and exclusive island of Lefkada, Vassiliki (or Vass) is a small, traditional harbour-side village, perfect for windsurfing holidays.

CONDITIONS AND WHEN TO GO:
Surrounded by beautiful green mountains and shimmering turquoise waters. The season starts late May and ends in October. The afternoon cross-shore wind relies on some thermal factors; hotter Greek months see consistent and strong winds but sessions still happen in early and late season. 
Lefkada does have a few well-known windsurfing spots, but why windsurf anywhere other than Vassiliki? The local wind effect, called 'Eric', is a combination of thermal and geographical factors, which means Vassiliki Bay will always have more wind than anywhere else on the island.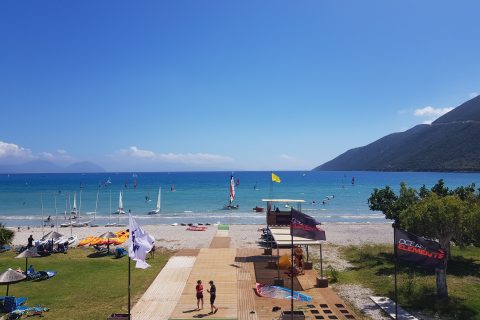 Ocean Elements' Surf Hotel holidays all include equipment and RYA taster tuition! Full RYA windsurf, dinghy & catamaran tuition is also available. The latest kit from Starboard (including Foils), Severne and Red Paddle Co., together with paddleboards, kayaks, and Specialized mountain bikes is all free to use. Ocean Elements popular kids clubs are free, and exclusively for guests.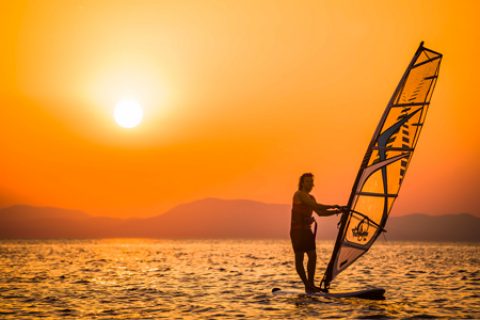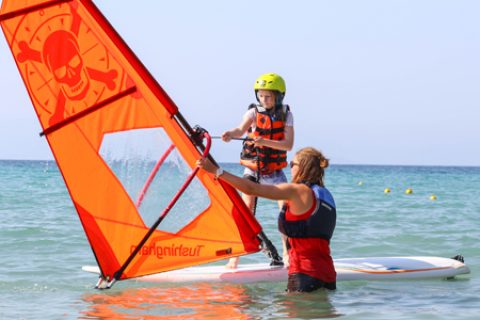 Exclusive Beach Clubs offering a warm welcome for couples, families and active sports enthusiasts looking for a relaxing 'all-rounder' of a holiday. Private pool and gardens front onto one of the finest watersports beaches in Greece, where guests enjoy the relaxing comforts of our hotel facilities.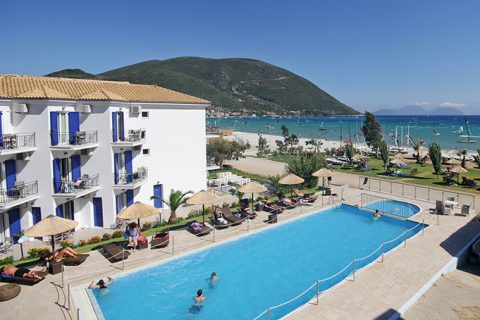 CONTACT
Ocean Elements
www.oceanelements.com
[email protected]
+44 (0)20 3949 8362