Tweet
Take advantage of some fantastic early booking offers with Ocean Elements this summer and get £100 & £200 off selected Beach Club holiday dates.
Great savings on Beach Club Holidays to Vassiliki and Porto Heli. More at www.alpineelements.co.uk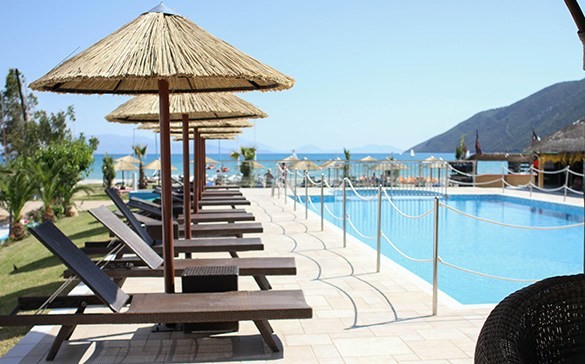 Great reasons to book now for 2016 Beach Clubs:
Kids (2-15yr) SAVE an extra £100 each (save up to £500 per child for 2-weeks!)
Low deposit – ONLY £95 per person
Groups from 6 persons can save even more (call for a best-quote)
Popular dates and sea-view rooms fill quickly
Ocean Elements exclusive Beach Clubs in Greece, offer an an exciting range of inclusive activities in stunning beachfront locations. Try windsurfing, dinghy sailing, mountain biking, beach fitness, stand up paddleboarding, Kids Clubs and so much more!
Windsurfing with Ocean Elements is all about having fun, learning new skills in warm water and reliable winds. Whether you're a total beginner or gung-ho expert, their personal small-centre approach promises the very best on-the-water experience for all abilities with free RYA tuition all week, up to advanced level, and all the latest gear from Starboard and Tushingham for you to enjoy.
Call now on 0844 770 40 70 or email [email protected]