Tweet
WINDSURF MAGAZINE #349 SEPTEMBER ISSUE ON SALE
The September 2015 Issue of the world's only monthly English-language windsurfing magazine is out now!
Subscribe or grab your copy now in either Digital or Print  versions!
(Prices include delivery anywhere globally 10 times a year.)

MAD MEN

The Mad men issue; we report on the best PWA Pozo comp ever. Interview Philip Koester on triple loops and more!. Ricardo Campello writes on life as a pro. Cross the Atlantic with an eco purpose with Flo Jung. Interview speed queen Zara Davis. Freeride round UK landmark Old Harry, with Andy Chambers; Antigua trip; Air taka how to; Waterstart technique; curing bad habits with Harty and winter travel guide.


BIG JUICY READS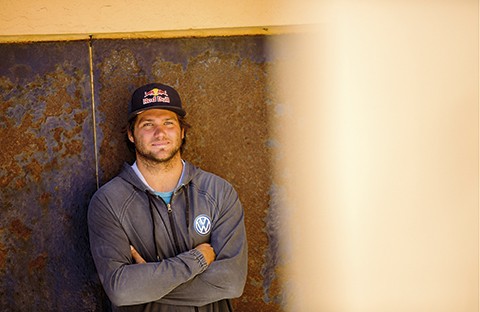 PHILIP KOESTER
Triple loops, meeting David Cameron and his love of pizza – a must read interview with the greatest jumper in the world.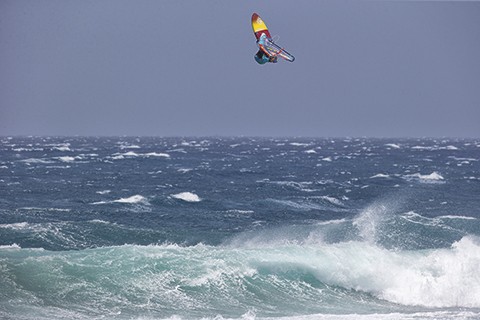 PWA POZO
Nuking winds, insane jumps and the best ever competition at Pozo, Finn Mullen reports from the beach.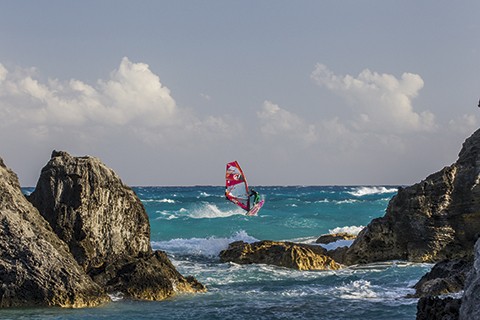 AQUA POWER EXPEDITION
Florian Jung makes an epic voyage of discovery and purpose across the Atlantic to highlight conservation of our ocean playgrounds in the company of Boujmaa Guilol and Camille Juban.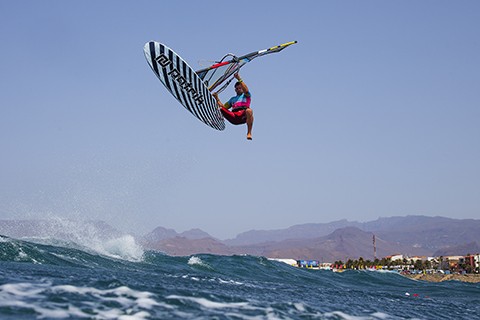 RICARDO CAMPELLO PROFILE
Ricardo Campello talks candidly about life as a pro and an insight into the ups and downs of travelling the world, listing windsurfing as your occupation.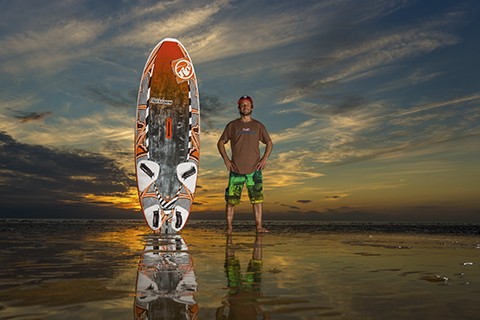 BSA FIRST TIMER SHAUN COOK
We caught up with Shaun Cook to learn more about his new found talent for racing and experiences as a first timer on the BSA slalom circuit, leading the amateur series.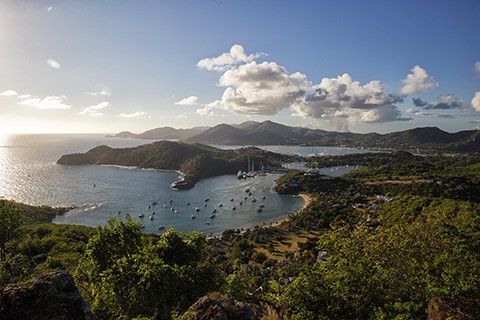 ANTIGUA
Beautiful Azure waters and truly a 'Caribbean Dream', JC brings us the lowdown on Antigua, a freeride destination to take your breath away.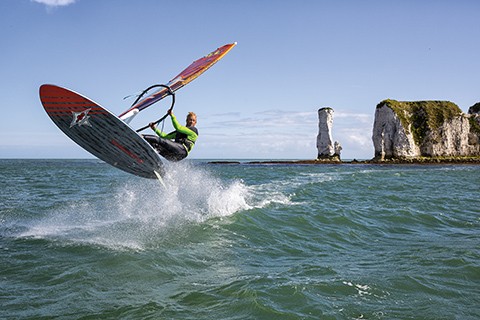 OLD HARRY
John Carter and Andy Chambers take a trip to showcase a jewel of the Jurassic Coast – the chalk stacks of Old Harry.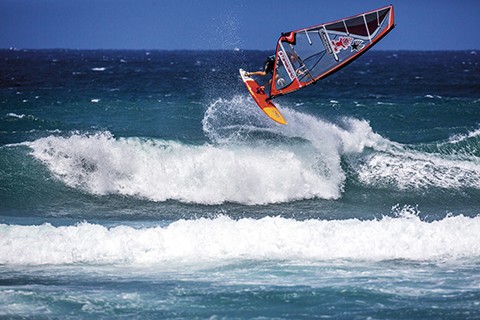 KEVIN PRITCHARD AIR TAKA HOW TO
Kevin Pritchard talks us through the air taka and how to spin it to win it.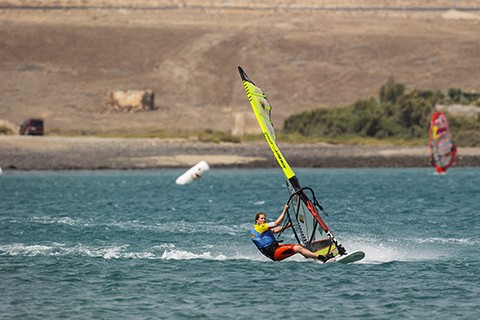 ZARA DAVIS
The fastest women windsurfer in the world and Queen of speed tells us all about her gift for sailing fast.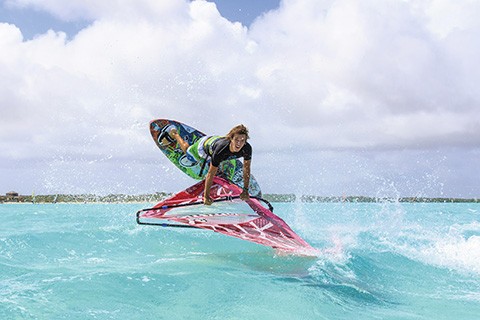 WINTER TRAVEL GUIDE
our guides to winter sunny shores from the short haul favourites of the Canary Islands through to the exotic seas of Borocay, Bonaire, Hurghada and Argentina.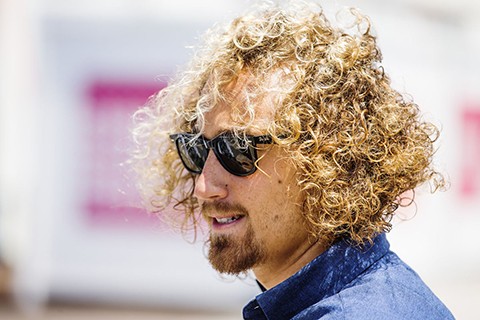 CONFESSIONS OF A WINDSURF PILGRIM
Graham Ezzy explores the nature of windsurfing travel, reflecting on why we sail on distant seas.

TEKKERS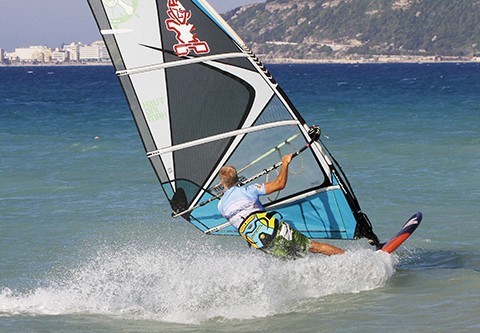 PETER HART MASTERCLASS
ARE YOU GETTING WORSE? Peter Hart investigates how and why bugs get in the system and what you can do about it.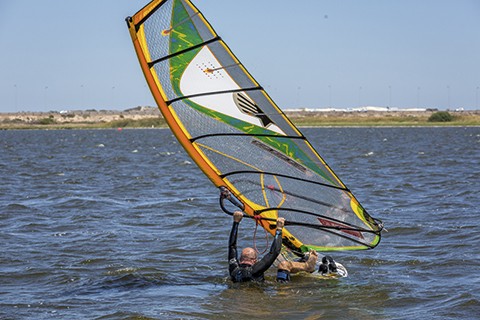 MOVE ON UP WITH JEM HALL
IGNITE YOUR WATERSTART Waterstarts are key to windsurfing progress, Jem Hall shows us how.
BOARDSHORTS
LATEST & GREATEST The finest, freshest, not oldest but newest news on the windsurfing world.

SITTIN' ON THE DUNNY
EDITORIAL
Mad Men. The editor celebrates the madness of windsurfers but wonders if it's the rest of the world that's really mad?
AFFAIRS OF THE HART
TO RACE or NOT TO RACE …As the competition season returns from its summer holiday, Harty addresses the subject of competitiveness and competitions.

Get your Print or Digital copy now!