Tweet
SLALOM FINS – 2014 BUYER'S GUIDE
David Gollick of windsurfingfins.co.uk gives an overview of the types of Freeride fins and constructions available on the market.
SLALOM FINS ARE PERHAPS THE MOST TECHNICAL-TO-SAIL FOILS. WITH MANY VARIANTS OF BOTH SPEED AND CONTROL TO PICK FROM. MADE FROM EITHER G10, BUT MAINLY CARBON, SLALOM FINS CAN COVER A MASSIVE BOARD AND SAIL RANGE.
Photo: John Carter
(This feature originally appeared in the May 2014 issue of Windsurf Magazine. To read more features like this first, Print and Digital subscriptions are available. Prices include delivery globally for 10 x issues a year!)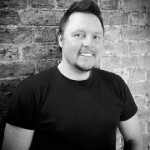 USER
Dedicated racing fins vary enormously, dependent on the brand and the level of the rider they're targeting. They also demand a little more technique and are much less user friendly than the Freeride Fin. The user can range from the local guy who may not race competitively and just reaches up and down, right up to the downwind course specialist on the PWA tour.
DESIGN
There are variations to the outline of a Slalom fin. Traditionally they've taken an elliptical shape, which is time-tested. Over time there's been a move towards a more high-aspect shape, which tapers off to a more pointed tip. Different outlines breed different characteristics.
Outline: For example a wide blade with a wide tip has a larger surface area that will make the board plane earlier with good upwind ability. By contrast, more slender, high-aspect shapes of the same size (depth) have less area and will plane slightly slower and be less effective upwind – yet have a speed advantage on a reach.
Foil: Some fins have wide shapes with a thin foil thickness which give both good upwind ability and good off wind speed. Others are just off wind specialists that may suffer slightly upwind.
Heads: The majority of Slalom Fins use a Tuttle fitting with Deep Tuttle being used in sizes from around 46cm and above.
CONSTRUCTION
The Trend appears to be leaning toward Carbon rather than G10. Carbon gives the best combination of strength and lightness. Moulds are used to create the shape of the foil. These are generally made from Aluminium, but some can be Carbon made themselves. The process is more labour intensive than that of a machined G10 fin. Each layer of fibreglass and Carbon sheet is meticulously laid into the mould together with epoxy resin and rolled under pressure. This is repeated until the mould is full.
Flex: The next dilemma is the stiffness. With many Brands having a choice of 3-5 stiffness variations, it can be confusing to the un-initiated. As a rule a softer fin is less powerful but more controllable. Heavier riders tend to favour stiffer fins. Most brands will actually give you their recommendations when ordering as there is an optimum stiffness per sized Fin. G10 is still the mostly used material for all Fins. It will outlast the Carbon fin if it in most cases. The issue with G10 is the physical weight. When using a Slalom fin beyond 46cm G10 becomes rather heavy. Add a Deep Tuttle head and it starts to weigh over 1 kilo. The same sized Carbon fin will weigh in at around 650g. Fins up to 44-46cm work fine in G10 but beyond this Carbon gives a better bend curve and lightness.
CONCLUSION
So, in short there are a lot of choices to be considered, with most purchasers it is generally down to price as this tends to shape the product we end up with. If you are in the market for a new fin then consider the information and think of all the parameters that you are looking for – or just call me and I will do it for you! www.windsurfingfins.co.uk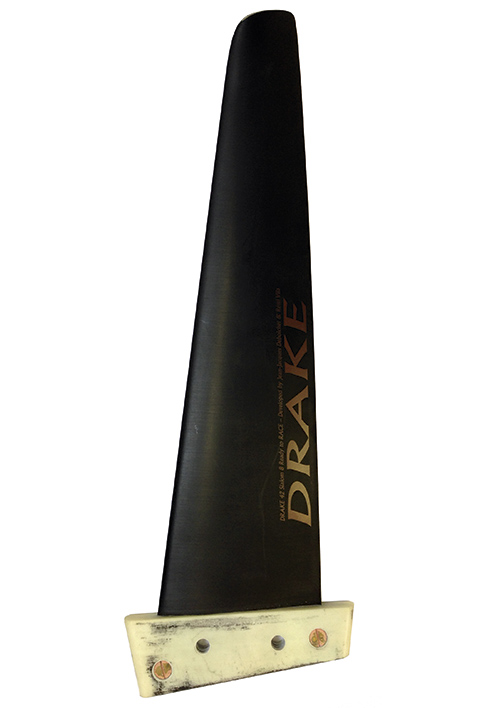 DRAKE
SLALOM 8 READY TO RACE
This Remi Vila and Jean Deboichet design was first introduced in 2013, primarily with the Starboard iSonic range in mind, but will prove a good upgrade for other freerace/freeride boards. The carbon construction is designed to give a high level of acceleration and control at extreme top speeds. The thin foil and tapered outline deliver very rapid pace that's ideal for racers and high-end freeriders looking for a responsive fin.
Sizes from 28 to 46cm (note 44 and 46 are
deep tuttle)
SRP: from £129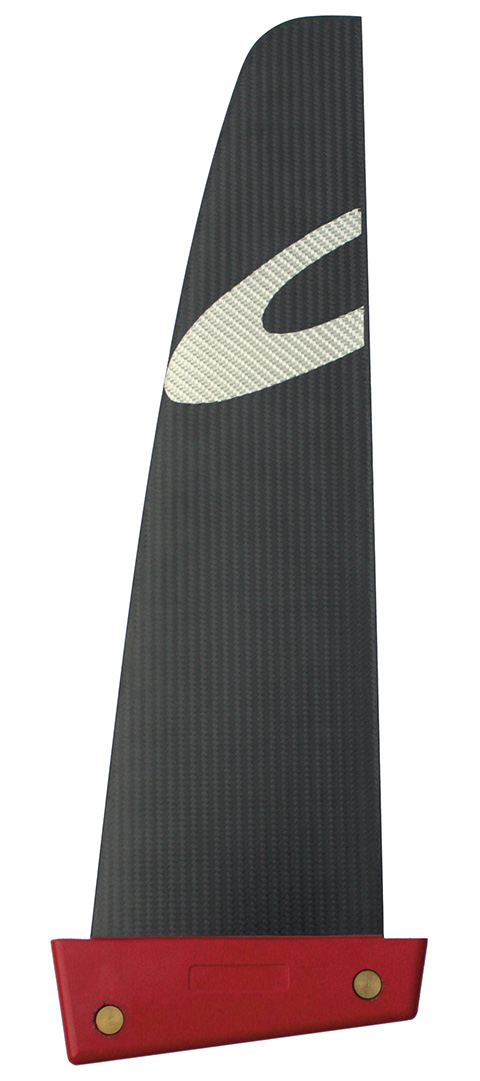 MAUI ULTRA FINS
SLALOM RACE CARBON
The carbon Slalom Race generates a very high end speed that is achieved from a new, thin, low-drag profile. Fast on all courses, the Slalom Race Carbon has excellent upwind ability due
to wide base and accelerates very quickly
from gybes.
Sizes: 26-58 cm (2 cm steps) in Tuttlebox (TT) from April 2014
Also in Deep-Tuttlebox (DTT) and Powerbox (PB) from May 2014
SRP: from £206
www.mauiultrafins.eu
www.windsurfingfins.co.uk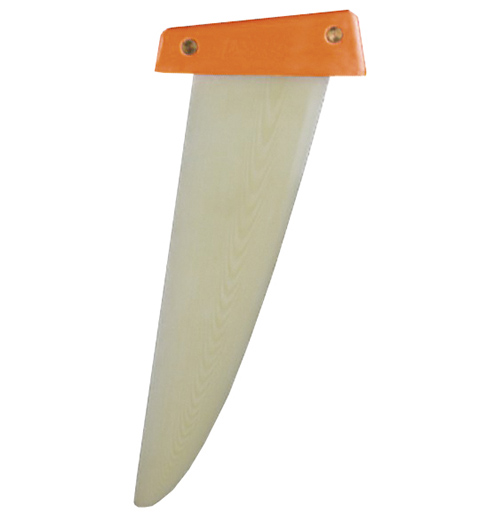 MXR
KATANA RACE
Full on Slalom racing tool for the experienced rider who likes a loose feeling. The bigger the sizes get, the more suited they are for the upwind drive. The smaller sizes are extremely fast and predictable on the irregular chop at the relatively low of the wind angles of slalom is usually sailed. Its a more traditional outline with some speical tweaks.
Sizes: 26-48
RRP: from £160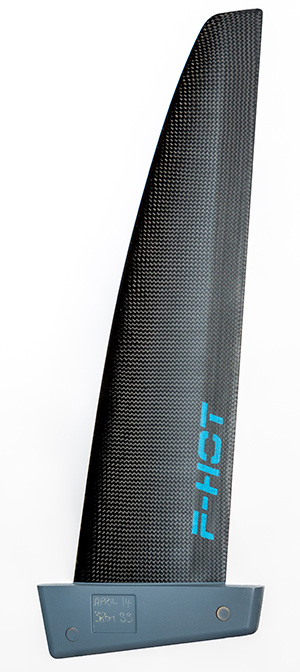 F-HOT
Finite Element Model
With experience of manufacturing for the motorsport industry F-Hot return to fin production with latest moulding technology enabling greater control over fin flex. Developed on the World Tour, the F-Hot slalom fin comes in three different flex patterns enabling the rider to tune their board to suit their style.  Nothing speaks louder than results, creating a demand for these British made fins in every corner of the slalom world.
Sizes from 52cm down to 20cm
SRP: £195

MFC (MAUI FIN CO.)
SL2
The SL 2 is a powerful tool that's very easy to control at top speed thanks to the profile and, specifically, the extra base width. Developed together with top-level WA Slalom and
Formula racers Gonzalo Costa Hoevel and Micah Buzianis, this fin planes very early and has a powerful exit from the gybe. CNC G-10 construction.
Sizes from 28cm to 38cm, Powerbox/Tuttle.
SRP: from £129.95
www.zerogravitydistribution.co.uk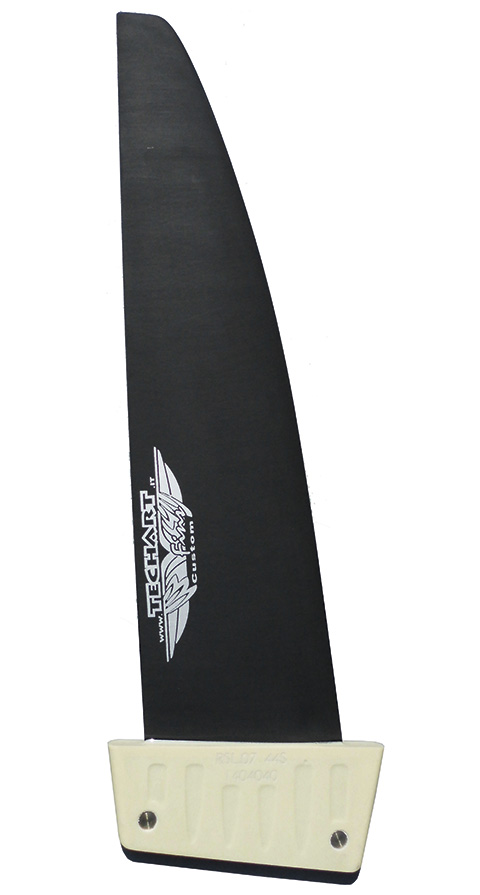 TECHART
RSL.07
This fin follows the latest trends in shape, with a curved leading edge together with wider tip and base dimenions. Best suited to the latest breed of slalom boards. The RSL07 is both fast off the wind and more controllable in the gybe thanks to the new outline. In the sizes 32-40 the new RSL07 is designed for use in medium/strong wind and is especially suitable for slalom boards of about 100L. In sizes 42/50 this fin is recommended for use in medium/light wind, or with modern, wide slalom boards over 120 – a  very powerful fin in light wind conditions. Handmade custom carbon construction.

Sizes: 32-34-36-38-40-42-44-46-48-50
Box Available: Deep Tuttle, Tuttle and Powerbox
Stiffness available: Medium, Soft,  Soft less
SRP: from £160