Tweet
An assortment of summer essentials to help you make the most of that finite number of sun-blessed days… or to get you all ready for one of those 'guaranteed sun' holiday options this autumn.
---
Safety-Equipment
Protect yourself before you wreck yourself
---
MYSTIC MK8 Helmet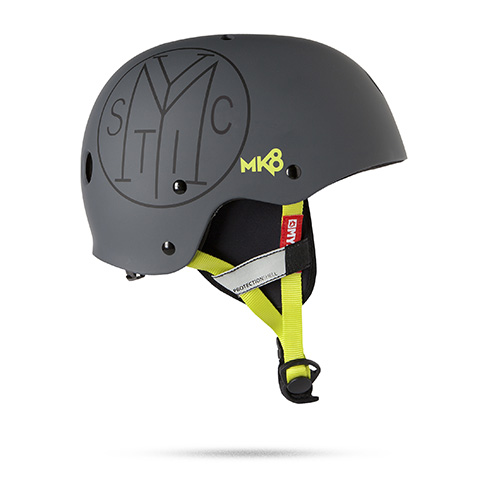 Quite possibly the most customisable helmet on the market! With 2 sets of padding included with every lid, and an additional 2 adjustment straps within the helmet you can make the MK8 helmet fit perfectly on any head! All the protection you will need for Kite, Wake and more, but for once the lid looks good on your head, not many helmets you can say that about right?? Colours – Black/Grey, Grey/Yellow, Orange/Purple, Mint
RRP £54.95
---
RESTUBE Water Safety Backup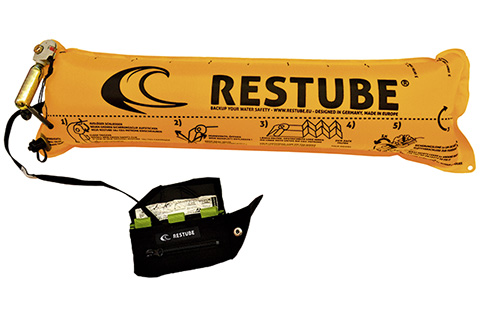 Maptaq  have added an exciting sports safety device to their portfolio of action sports products with Restube. Simple to wear and non-buoyant, this device is ideal for all watersports. One pull deploys Restube for a safe haven whilst awaiting recovery or rescue. Simply attach it at your hips or your harness and jump into the water! If necessary, pull the trigger firmly and the buoy inflates. Now you have enough time to calm down and react to your situation. Perfect for use in open water and lakes Restube is reusable by replacing the CO2-catridge. RESTUBE sports 3 with its special safety splint and an exchangeable belt system it is suitable for kitesurfing, windsurfing, surfing and other action watersports.
RRP £79
Replacement 2pc CO2 cartridge set: £6.95.
www.roho.co.uk • www.hunstantonwatersports.com
---
Cameras & Mounts
Kit to help you shoot those epic sessions
---
FLYMOUNT
This is the camera mount of choice for some of the world's greatest windsurfers, magazine test teams, and the PWA. 100% British made from premium materials for ultimate boom and mast-mounted photography in any conditions. Flymounts fit all masts and booms, with grippy protective jaw liners to prevent equipment damage and movement.
RRP: £63.50 
---
INTOVA Sport HD2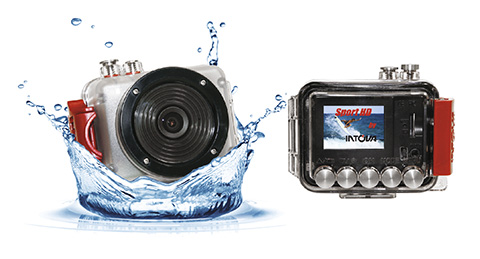 Small and compact, Intova Sport HD II (SP1 N) offers full 1080p High Definition Video with a 140° wide angle lens. This design allows the maximum view angle without the significant distortion found in wider lens angles. Sport HD II supports Micro SD card up to 32GB. s. . Its flat design allows seamless operation above or below water. Waterproof to 60m / 200 feet, the housing includes buttons for full camera control in any environment. Intova offers a full system of mounts (sold separately), specifically tailored for a full range of activities and interests.
RRP £159
---
MAST HERO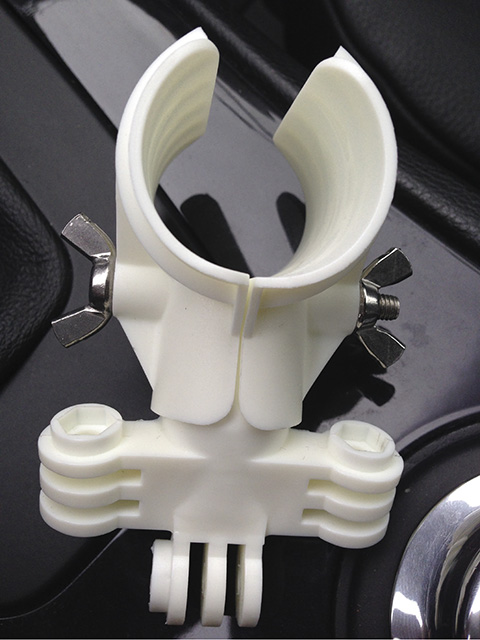 Masthero is a high quality technical mount designed to make pictures and videos from a bird's-eye view. The mount offers 3 mounting options for your action cam: one on either side and one in front. It is lightweight design (only 35g) and positioning keeps photos and video free from obstruction, without interfering the ride. Masthero fits to almost any action cam – GoPro, Rollei, Actionpro, Ironxcam, Isaw or any camera adapted to fit the GoPro mounting system.
RRP £42
---
ACCESSORIES
Little things to make your windsurfing life more enjoyable
---
 Children of the Wind Documentary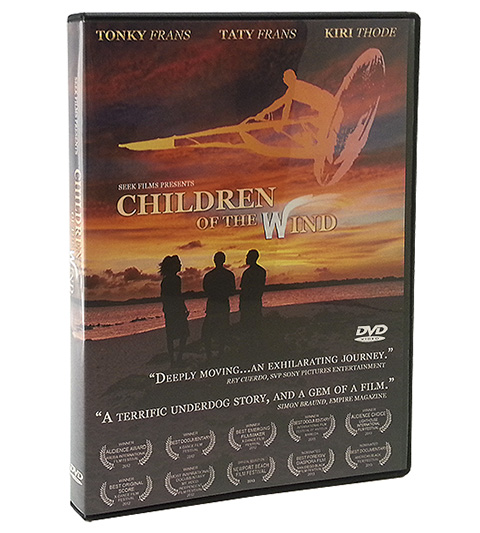 This stunning , 7-time award-winning documentary produced by Film Student graduate Daphne Schmon, her actor father Robert Mccormick and fellow co-creator Peter Robertson tells the story of how a group of kids from humble beginnings on the small Caribbean island of Bonaire, not only overcame all odds to compete on the windsurfing world stage, but took the sport to a whole new level while providing inspiration to countless others in their country. If you've tired of the never-ending stream of all-action specialist interest clips online, then prime your media centre and the DVD, BlueRay or iTunes download now!
DVD $24.99 plus $10 shipping outside of the USA
BlueRay $34.99 plus $10 shipping outside of the USA
www.childrenofthewindmovie.com
---
DRITEK HANGER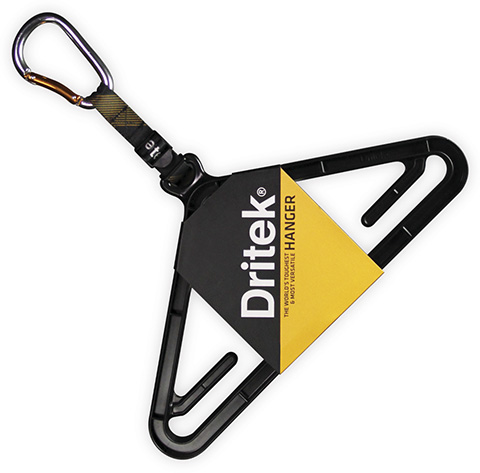 The Dritek Hanger is the toughest and most versatile garment hanger – in fact it can comfortably hold 30kg! It's the only hanger specifically designed for outdoor use so it's the perfect solution for hanging heavy garments or garments that need to be hung outdoors to dry or air. It enables garments to be hung safely and securely, in a huge variety of sites and situations, whilst reducing stress to fabrics and prolonging garment performance.The Dritek Hanger is perfect for hanging wetsuits, drysuits, outdoor clothing, waterproofs and protective clothing. Please see website for stockists.
RRP is £17.99
---
EPIC SURF Fin Bag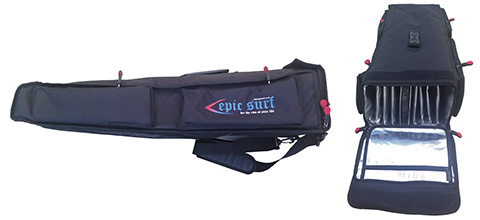 Quite simply the best windsurfing fin bag available.  Designed by windsurfers for windsurfers.  When you spend a small fortune on quality fins it is worth the investment of less than the cost of one top class fin to protect your entire quiver and keep them ordered,  easily stored, easily accessible and easy to transport.  This is a top of the range premium elite windsurfing fin bag.  Watch out for it appearing on the PWA circut.  No expense has been spared in its quality design and manufacture.  A must have for any serious rider!
RRP £99 + P&P
---
Clothing
The right attire to keep you looking good on and off the water
---
LAVACORE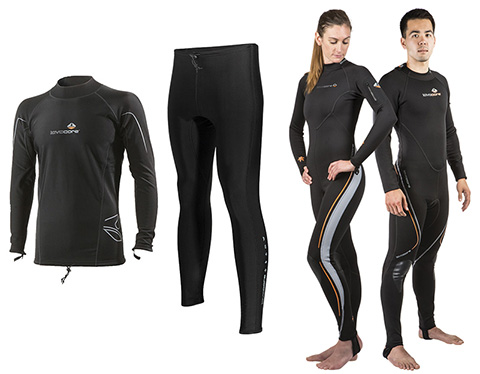 LavaCore Essential Exposure Protection Garments use a simple yet effective layering formula. We combine Ultraflex Durable Outer Protection, a Waterproof/ Breathable Inter-Membrane and an Insulative Thermal Inner Layer.
Full Suit 
Wear as a stand alone full body exposure suit in warmer waters or as an under suit to a standard neoprene wetsuit for added warmth in the cooler months.
Available in Front Zip RRP £139.99 and Back Zip RRP £149.00 
Unisex Bottoms
Worn alone or as an under suit where comfort and warmth are essential in the lower body. Couple with and of the Lavacore upper body garments for a true multi-purpose thermal protection system.
RRP £68.99
Long Sleeve Top 
The perfect multi-sport thermal garment when superior protection against wind chill and surface splash is required.
RRP £67.99
---
MYSTIC Drip Quattro Boardshorts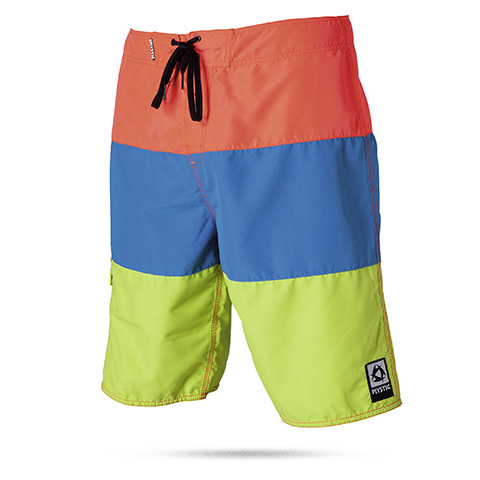 The simple colour block style is a hit across the world and the fresh graphics for 2014 are no exception to this, the Ocean Green offers a classy and refined look, or the CoralMania, the crazy option Mystic put on the table each and every year. The Drip shorts as well as the rest of the apparel range are now in stock with Mystic stores across the UK! Colours – Ocean Green, CoralMania
RRP £44.95 
---
PROCELLA T-Shirts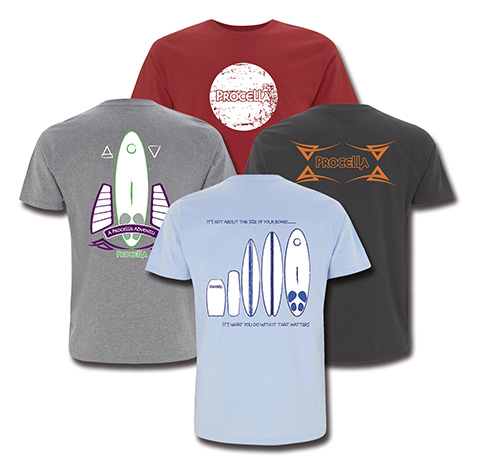 We know looking cool off the water is as important as when you're on it. Procella tees are as unique as that new move you're trying to master. Our products are designed and printed in England, in limited numbers, to help keep that individual feel. Because we care about the oceans, we only use climate neutral organic cotton, so you know what you're wearing is as clean and Eco friendly as that gybe you've just pulled off
RRP £22
---