Tweet
---
WINDSURF MAGAZINE #364 APRIL ISSUE ON SALE NOW
The April 2017 Issue of the world's only monthly English-language windsurfing magazine is out now!
---
Subscribe or buy your copy here in either Digital or Print versions!
(Prices include delivery anywhere globally 10 times a year.)

JOURNEYS. Action replay – slalom tips, 7.0 Freerace no cam sail test, Peter Hart forward loop and Jem Hall high wind jumping technique, Windsurfing fitness advice, Road trips – Australia and NW Ireland, West Wales storm, Madagascar waves, Urban windsurfing in Austria.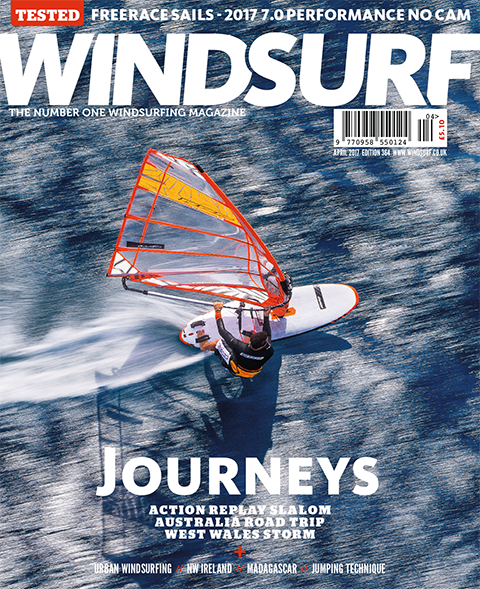 BIG JUICY READS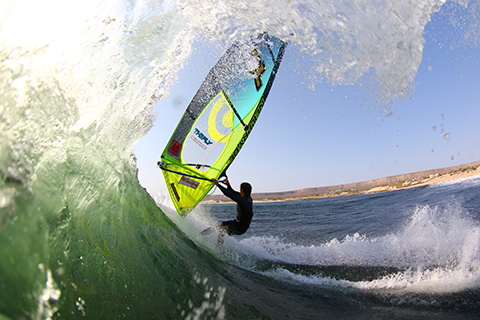 EAST OF AFRICA
Gilles Calvet, Leon Jamaer and Thomas Traversa make the difficult journey to Madagascar chasing waves and experiencing the harsh reality of life on the island nation. Leon Jamaer gives us his insight.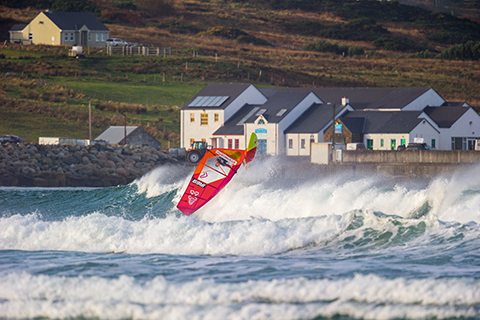 ROAD TRIPPING
John Carter muses on the pros and cons of road tripping in the company of Timo Mullen, James Cox and Jamie Hancock as they venture to NW Ireland to discuss what makes the perfect road trip.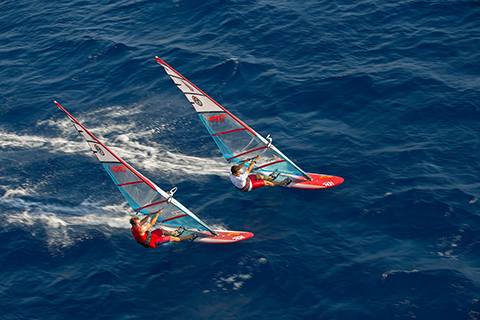 ACTION REPLAY
John Carter corners a selection of the world' s best slalom competitors for a debrief on their technique as they give their advice on speed, setup, stance and the all important gybe!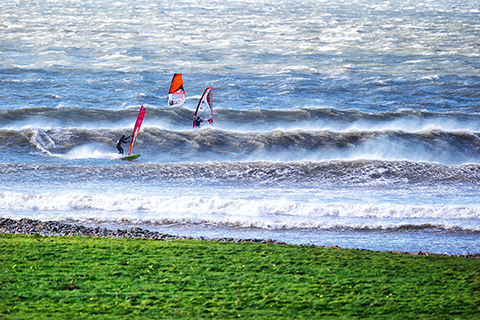 DRAGON'S DEN!
John Carter ventures into West Wales on a mission to gate crash a storm chase organized by a hardy crew of local sailors, otherwise known as the Welsh Dragons!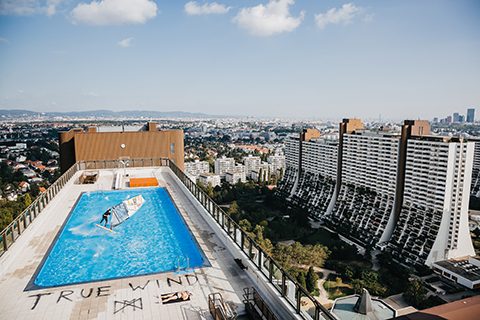 URBAN EXPLORER
Austrian Freestyler Max Matissek is taking windsurfing on an innovative journey to urban spaces, we learn more about his groundbreaking project – 'True Wind'.
OZ-SEARCH
Amado Vrieswijck and Dieter Van Der Eyken hit the road in western Australia with searcher in chief, John Carter, on a mission to find new spots and reboot old ones in a freestyle frenzy.

GEAR SHED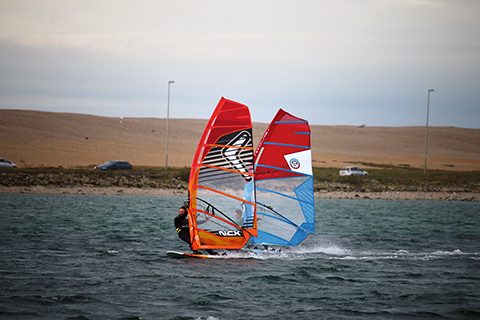 7.0 FREERACE NO CAM SAILS
84 2017's 7.0 freerace engines are put to the test on UK waters.
THE LINE UP
EZZY CHEETAH 7.0M,
GA SAILS MATRIX 7.2M,
GOYA MARK 7.2M,
LOFTSAILS OXYGEN 6.8M,
NEIL PRYDE HELLCAT 7.2M,
NORTH SAILS E_TYPE 7.3M,
POINT-7 AC-X 7.0M,
SEVERNE NCX 7.0M,
SIMMER V-MAX 7.2M,

TEKKERS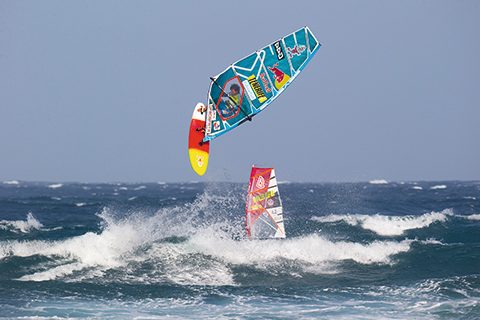 PETER HART – MOVING FORWARDS
In part 2 of his learn to loop story, Harty describes how the triumphant first rotation and scrambled waterstart should only be the beginning of a long and joyous journey.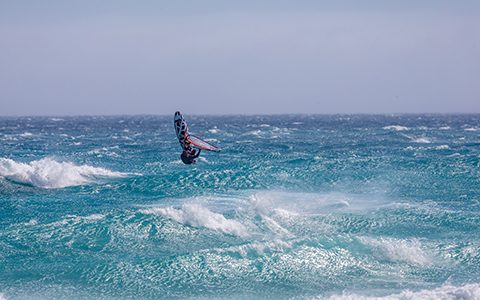 MOVE ON UP WITH JEM HALL – WINDY JUMPING
Jem Hall continues his jumping tips with pointers on control and height for windy (4.2 – 2.9) sessions.

BOARDSHORTS
LATEST & GREATEST
More make believe than Harry Potter, fresher than frozen pizza and gossip so juicy it should be in a Tetra Pak – you guessed right sports fans, it's windsurfing's hottest news right here.
BODY MATTERS
With the temperatures starting to rise, is your body ready to go through the windsurfing wringer? Sam Ross, RYA Instructor Trainer and coach, talks fitness.

SITTIN' ON THE DUNNY
EDITORIAL
JOURNEYS. The editor gives thought to how the windsurfing  'journey' has two meanings, travel and the process of change and development.
AFFAIRS OF THE HART
THE FATAL LURE OF GREENER GRASS. In keeping with our Journeys issue, Harty muses on the multi headed beast that is travel.
Get your Print or Digital copy now!