Tweet
Corky Kirkham updates us from Fuerteventura on his winter – "The last few days here on Fuerteventura have been working great over at the infamous el cotillo. This day was firing, we tested the s2maui 4 batten dragon and arrived 11 AM to get the incoming tide as always best and cleaner at high; as you can see by pics, the waves were all time.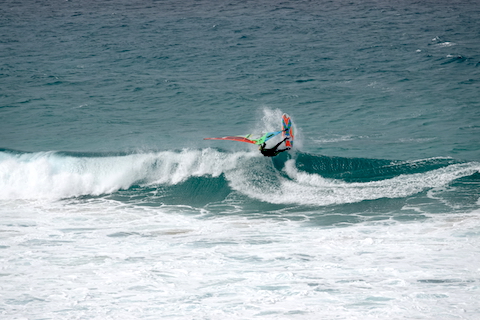 We hit it quick and I was full power on the wave face, lots of gu-screws and wave 360 attempts.
It's been well good over winter, a lot of east winds and southeast but this was by far the best 2 days. As others headed to punta blanca we made call for el cotillo. Always go hard here as cotillo takes no prisoners, indeed the day after these pics I broke a mast !!! Gearing up for summer now, bring it on and I seem to be over all last year's injuries…k212.
Thanks to my sponsors:
Eca
CTD – Crash Test Designs
K4fins
Dakine "