Tweet
PRESS RELEASE:
DUNKERBECK GPS SPEED CHALLENGE – 2016 SPEED WORLD CHAMPIONSHIP
For the third year in a row, the Dunkerbeck GPS Speed Challenge will take place in Fuerteventura from the 1st till the 5th of June and we are proud to announce that we will be hosting the 2016 ISWC World Championship, where we will crown the World Champions in Men and Women categories. Plus ISWC youth and junior speed awards.
Fuerteventura, with its constant tradewinds and flat water, is one of the best spots in the world to hold a speed event and we will continue to run the succesfull PRO AM format, where riders with different abilites are able to compete together with the fastest windsurfers in the world. The spot of Matas Blancas in the south of Fuerte, will again provide a fantastic ground for amateur and professional riders to sail together in a 250m long course.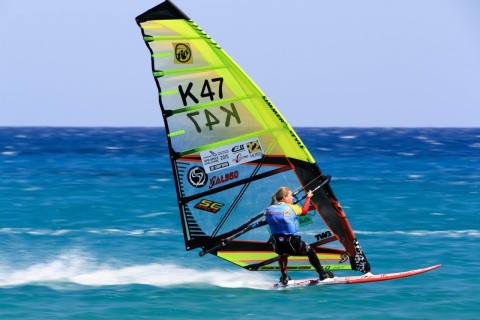 We have seen multiple known and new faces coming to compite in the Dunkerbeck GPS Speed Challenge from all corners of the World, from Europe to Russia to the Caribbean and the list for this edition looks like it will be great again. Once more, GPS technology will allow us to run multiple races everyday and we will get updated results daily so don't forget to check our social media, or your favourite windsurfing social media channel, for the latest results. We look forward to welcoming you all in Fuerteventura for the 2016 ISWC Speed World Championship.
We would like to thank D-LAB Diagnostic Sports Center, R2 Hotels, PayPal Spain, the municipality of Pájara, the Patronato de Turismo de Fuerteventura and E-11 Dunkerbeck- Eyewear for their help in making this event happen.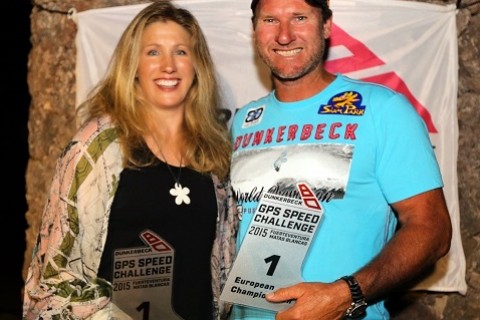 For registration and for general info on the event and hotel deals with R2 hotels, please send an email to [email protected].
To be able to take part in the ISWC World Championship all riders have to be members of the ISWC.
You can become a member following this link: https://form.jotform.com/60664062498967
further event-info & contact: [email protected]/ www.facebook.com/DunkerbeckGPSspeedchallenge
<ENDS>