Tweet
FLISVOS SPORT CLUB: GEORGE BEACH, NAXOS, GREECE.
---
The Lowdown:
A dream destination in the middle of the Aegean sea, far away from everyday life on the beautiful island of Naxos.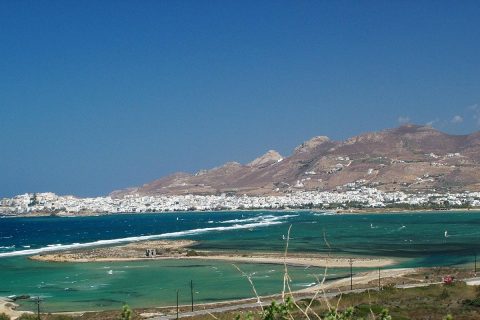 Conditions and when to go:
The wind direction at the windsurfing area is side-onshore from the right, creating a nice swell and breaking waves which can reach a height of 2 metres or more. Best time to go is from May to October.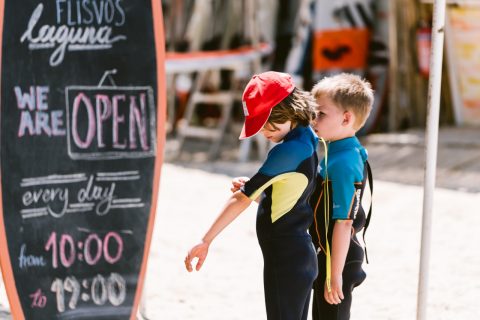 Local spots:
St. George Beach (side-onshore from the right) is one of the only spots with a flat water lagoon and a reef with waves on the outside, perfect for freestylers, beginners and all levels. Other spots along the west coast of Naxos which work with north wind are (from the north to south first) – Agios Prokopios (offshore), Plaka (offshore), Mikri Vigla (side-shore), Glyfada (side-offshore), Alyko (side-shore) and Pyrgaki (offshore).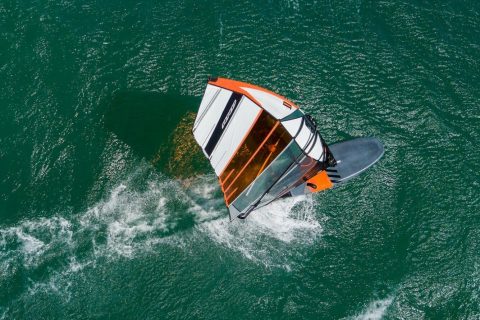 About the centre:
The Flisvos Sport Club provides a unique combination of a perfect flat water area in a shallow lagoon and one of the best wave spots in the Aegean Sea. There are two watersport centres just five minutes walking distance apart: the Flisvos Premium surf centre and the Flisvos Laguna centre.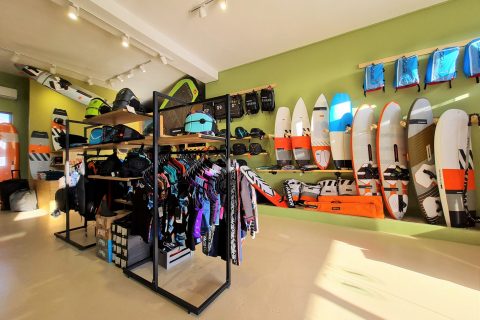 Where to stay:
The Flisvos Sport Club has its own seaside studios and apartments and they are the closest to the windsurf centres. Breakfast is served at the Beach Club directly on the beach, only 20 metres from the shore. Other hotels and accommodation around the area are Hotel Naxos Beach 1, Olga Apartments, Naxia Apartments and the Flisvos Farmhouse.
Contact details:
Website: www.flisvos-sportclub.com
Email: [email protected]
Telephone: 0030 22850 22935
Mobile: 0030 6932 678679
---
BACK TO MEDITERRANEAN TRAVEL GUIDE OVERVIEW: 
Back to 2022 Travel Guide overview: