Tweet
GONE SURFING CRETE: KOUREMENOUS BEACH, CRETE, GREECE.
---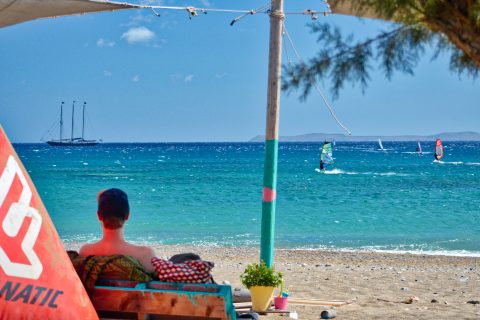 The  Lowdown: 
East Crete is known for its hospitality, amazing gorges and waterfalls, secluded beaches that are unspoiled from mass tourism, and now, for the guaranteed wind in Kouremenos! People ask when the wind starts and when it ends; in Kouremenos winds are all day, even all night!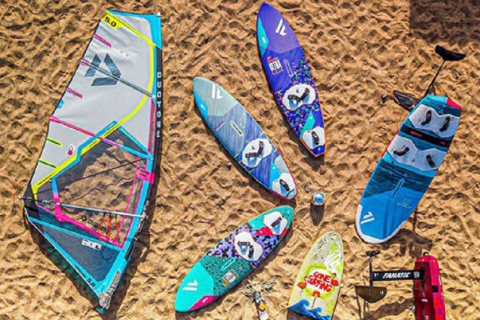 Conditions and when to go:
All-day wind! The 'Meltemi' is accelerated inside the bay, with flat water through to bump and jump conditions. The cross-off wind starts in the morning and keeps blowing through the night. The season starts early in May and stays warm and windy until the end of October.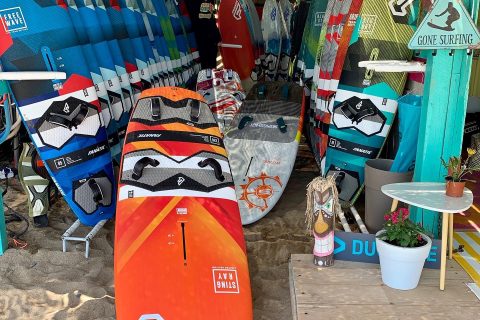 Local spots: 
Kouremenos is the safest bet in Crete because of its consistency due to the 'funnel effect' and its intensity, the wind never takes a break, giving beginners to advanced sailors a great time. Families will appreciate the safety of the beach and the surrounding area.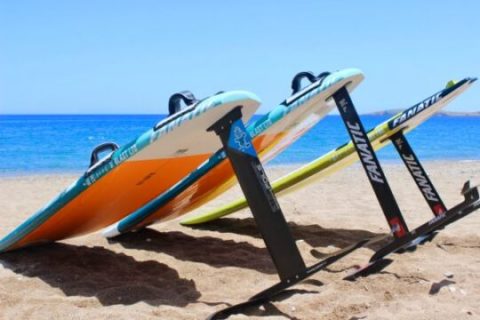 About the centre: 
The Gone Surfing Crete centre has a special atmosphere and is the delicatessen of windsurfing and foil stations, offering high-end equipment with the latest Fanatic boards and Duotone Sails . Wind foil and wing foil lessons and rentals have been on offer for the last 4 years, with different foil types, boards and wings to cater for beginners through to advanced. The team is always available with the best advice and supreme service and is famous for its teaching capabilities.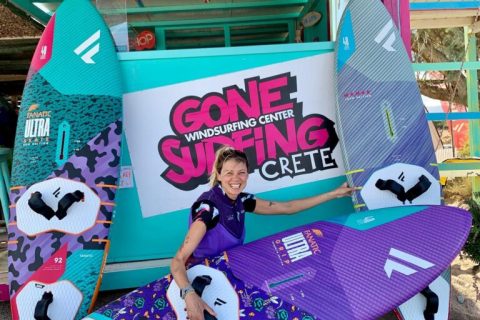 Where to stay:
There is a big variety to choose from around the area of Kouremenos and the village of Palekastro. All the accommodation options are listed at https://gonesurfing.gr/acommodation/

Contact  details: 
Web: www.gonesurfing.gr | cretafoil.gr
Email: [email protected]
Tel: +30 694 142 7787
---
BACK TO MEDITERRANEAN TRAVEL GUIDE OVERVIEW: