Tweet
Just in from GA Sails..
'After years of testing and development, we are very pleased to release our GA Foils program to start the 2019 season with a bang. The hard work of our R&D team paid off, allowing us to introduce an elaborate range of high quality foils that is performing superbly and reliably. The brand-new Windsurf Foil Mach 1 leads the way and initiates the new era of GA Foils starting right now'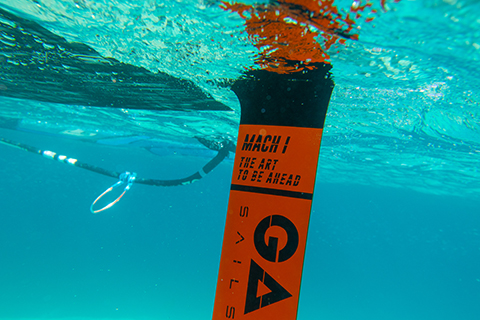 The Windsurf Foil Mach 1 takes off very early and without needing too much power in the sail, while reaching impressive top speeds with great control. It's the perfect tool for performance freeride and freerace foiling, allowing the rider to foil in high speed without loosing control at any times.
Mast Height – 910 mm
Front Wing Span – 683 mm
Front Wing Surface – 1005 cm²
Stabilizer Span – 483 mm
Stabilizer Surface – 316 cm²
Suggested retail price – 1.570€ / £1.419
Get more information on the Windsurf Foil Mach 1 on our website www.gaastra.com
Stay tuned for more news from our GA Foils program, as we are about to release further additions to our collection soon, ranging from our Windsurf Vapor race foil and the Windsurf Hybrid freeride foil to a complete range of SUP/Surf and Kite foils.