Tweet
Starboard are very excited to announce that the iQ Foil Youth & Junior class received Official World Sailing Class status. This marks another important leap for windsurfing as a whole and they are very much looking forward to see the sport grow further.
---
iQ Foil Youth & Junior to receive Official World Sailing Class status The World Sailing Council overwhelmingly accepted the iQFOiL Youth & Junior Class Application.
This will entitle the Class to five (5) official world titles, which will be distributed between the youth (U19) and junior (U17) age groups.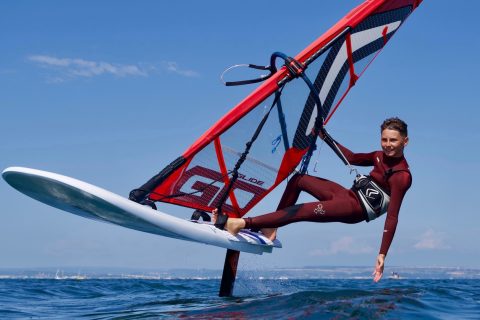 iQFOiL Youth & Junior is a One Design Class which allows youth and junior sailors to compete using a very similar package and racing similar formats to the senior Olympic discipline, allowing them to develop the skills and techniques that they will serve them well in their future Olympic campaigns.
Starboard is delighted to announce the iQFOiL Youth & Junior Class' acquisition of official World Sailing. This marks a big leap in Windsurfing for young windsurfers, as they can learn to foil, compete and progress through their youth careers (all the way up to U19 World Championships) on the one board.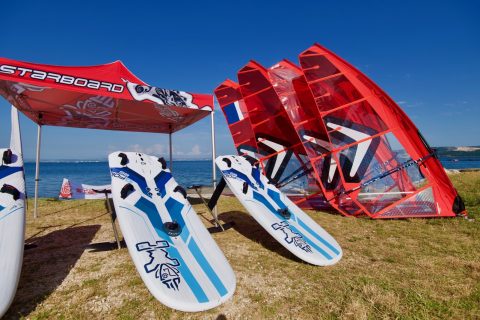 The first U19 World Championships is set to take place in July 2021 and will enable young iQ Foilers to compete for one of the five official world titles that are up for grabs.
Svein Rasmussen, founder of Starboard.
"Starboard's goal is always to grow windsurfing and sailing, while getting everyone on board for ocean protection activism. By creating a clear pathway with aspirational equipment, we invite sailing clubs around the world to get on board to initiate or expand their windsurfing programs. Together with World Sailing and classes like Kitef oiling, Techno, Optimist and Laser, we can get more people into our sport and increase the retention rate in sailing. My Optimist friends in Norway are excited about the potential of the iQFoil junior class as their next level of sailing, and I am excited to see integration within the sailing community, 54 years after Jim Drake and Hoyle Schweitzer gave birth to our sport. FYI, we use the iQFoil 85 with the optional center box / fin to teach entry level windsurfers at our HQ test center."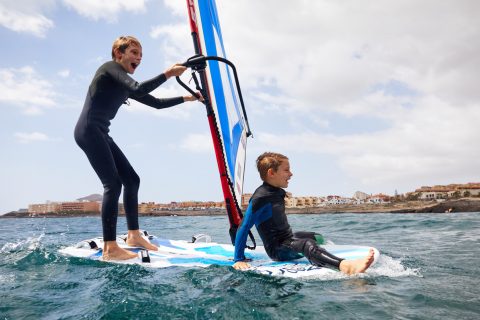 iQFoil Class Manager and former PWA Foil World Champion, Gonzalo Costa Hoevel
"The iQFoil Junior equipment is so attractive that it will make loads of kids jump into windsurfing as we have seen with America's Cup Stars windsurf foiling on the iQFOiL Senior equipment in their free time. Young sailors can have their first foiling experience at a much younger age and at a much more affordable package than what they were used to. I think we will see a great growth in our beautiful windsurfing sport. Exciting times for the iQFOiL Youth & Junior Class!"
iQFOiL Youth&Junior Class Website