Tweet
The best hotels in Mauritius for a windsurfing holiday.
It should come as no surprise that Mauritius is one of the best destinations in the world for windsurfing. Rimmed almost all the way round by a reef, this Indian Ocean island is blessed with placid flat-water lagoons, some epic wave spots, warm waters and fantastic wind conditions. However for a small island, it has an outstanding variety of hotels. There are over 100 options to choose from, never mind all the villas, self-catering resorts and BnBs at your disposable. So how do you go about choosing just one? Well thankfully Planet Windsurf is here to give us some tried and testing advice on the best accommodation on the island:
20 Degrees South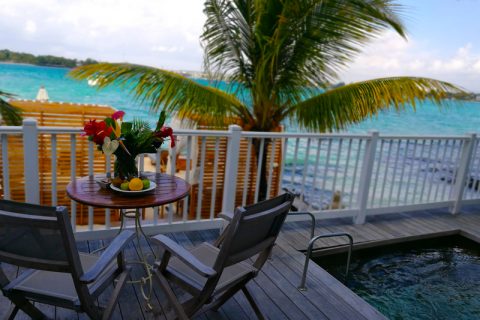 Although set a 20 minute drive or so away from the windsurf centre and spot at Anse La Raie, this is truly a one-of-a-kind property in Mauritius. The team at Planet love it for its quaint, cosy atmosphere. With just 36 rooms, this small intimate property is perfect for honeymooners and couples who love their privacy. We really recommend one of their Austral Suites, with their own private plunge pools these may just be the prettiest rooms on the island. 20 Degrees South also has a regular boat shuttle to Grand Baie and free bicycle rental so you can spend some time exploring the restaurants and shops of the area and really enjoying everything the island has to offer!
St Regis Mauritius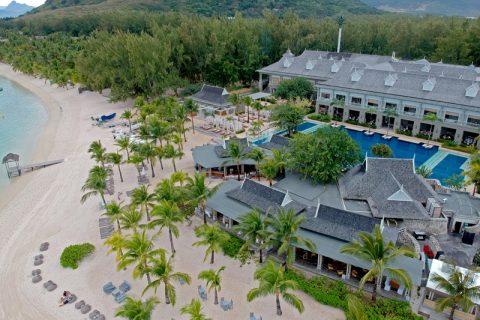 Located on the peninsula at Le Morne, the St Regis Mauritius offers easy access to one of the best windsurfing spots in the world. Beginners will love the calm, flat water lagoon and the windsurf instructor at the ION Club here has even developed his very own double boomed windsurfer to teach kids how to windsurf. For more advanced windsurfers, Le Morne offers some unbeatable wave spots and the spot is located right at the end of St Regis' beach. You can relax at your room or poolside while you wait for the perfect wind or head out on the water and know that your family will be well taken care of.
LUX Grand Gaube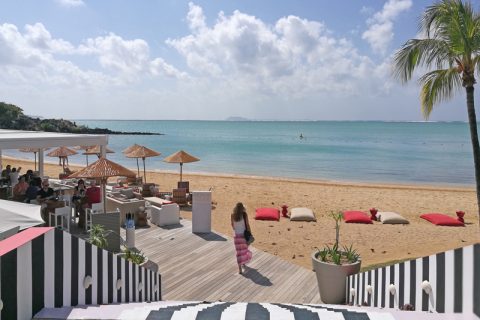 Located just ten minutes from the ION Club Windsurf Centre in Anse La Raie, the newly revamped LUX Grand Gaube offers one of the best settings on the island. The protected lagoon in front of the hotel offers a postcard-perfect SUPing and kayaking spot when you're not out on the water windsurfing and with a number of beaches to choose from, you will always find a spot to yourself. With an adults only zone, a vintage ice-cream bar, a rum treehouse and an exquisite Turkish restaurant set on the end of a small peninsula, the quirky touches of this unique property just add to the allure.
West Coast Marinas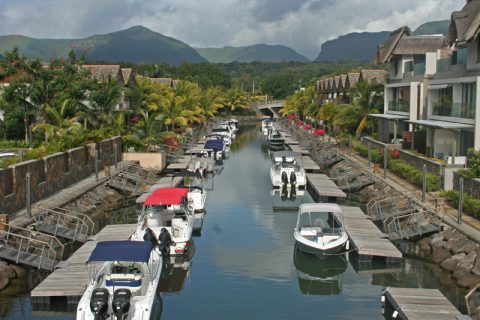 If big resorts just aren't your thing, then West Coast Marinas offers a great alternative to the typical Mauritius hotel. Set in the residential area of Black River, the self-catering units at West Coast Marinas are ideal for families or groups of friends. Save cash my splitting the costs between six or eight people and cook for yourself while still enjoying the luxury of your own private pool, a magnificent restaurant on site and a magnificent marina setting. These apartments are located about a 25 minute drive away from the spot at Le Morne.
Chalets Chamarel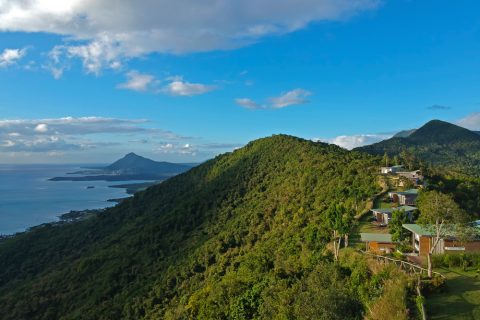 Not even open to the public yet, Chalets Chamarel in the Lavilléon Natural Forest are a sight to behold. Offering 360 degree panoramic views out over the lagoon, the spot at Le Morne, and Mauritius' exquisite forested interior, they offer a truly unique experience on the island. While it may take you 30 minutes to get here from the windsurf spot, the destination really is worth the drive. You are perched on the top of a hill and Mauritius is your kingdom! You can even watch the windsurfing down in the bay from the sparkling rim-flow pool. Be sure to contact Planet if you want to hear more about these chalets as soon as they open.
Paradis and Dinarobin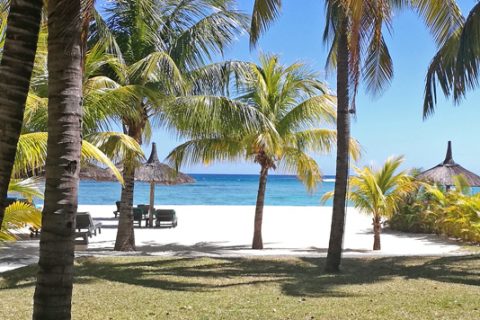 Located just a little bit further away from the windsurf centre than St Regis, but still on the Le Morne peninsula, the twin properties of Paradis and Dinarobin offer enough to keep you busy for weeks. With popular kids clubs, a gorgeous golf course, a great water sports centre, two exquisite spas and eight restaurants between them, these properties are both very popular with families and as a group.