Tweet
WINDSURF MAGAZINE #403 MAY 2021
Plane Sailing – Matteo Iachino talks speed, Marcilio Browne profile, Tested: 2021 7.0 No-Cam Freerace Sails and Freeride Foils, Greek travel guide, Introducing Lennart Neubauer, Portland foil cruising, Cornish relocation, Harty on big freewaves, Jem Hall's hip tips, Easterly UK sessions.
---
Subscribe and receive your copy in either premium Print or Digital format.
(Prices include delivery anywhere globally 10 times a year.) Digital edition is available now, print edition in shops and with subscribers soon.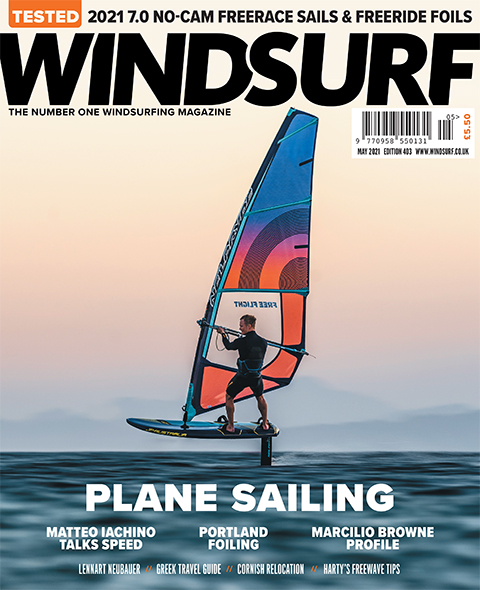 Cover  Sebastian Kornum foiling at the Harry Nass Centre, Baby Bay, Dahab, Egypt.  Photo  Philip Mackenbrock.
---

BIG JUICY READS
MARCILIO BROWNE
Marcilio Browne is a former PWA wave and freestyle world champion and one of the world's best windsurfers; he tells us about his winning ways.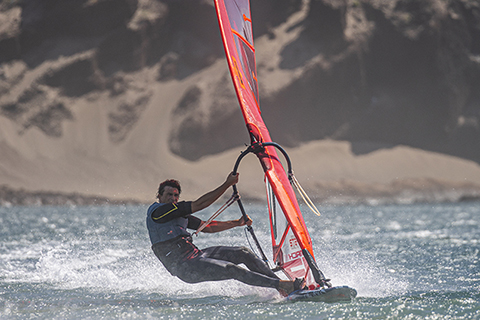 SPEED SWITCH
Matteo Iachino has been switching between his slalom board and speed needle recently. He tells us more about his foray into the world of speed sailing.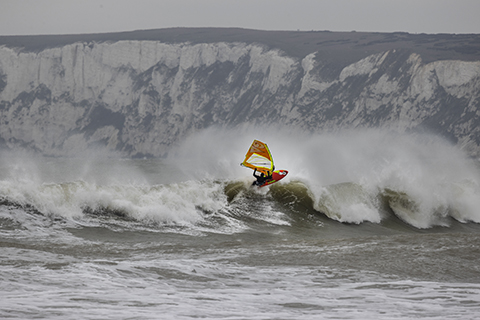 FEAST FROM THE EAST
February 2021 saw a rare combination of freezing east winds and a monster south coast swell; Ross Williams and Timo Mullen report on their sessions.
CRUISING WITH FOILS
Ross Williams and Tom Squires foiled out to the cruise liners taking shelter in Weymouth Bay, JC reports back on a successful day of 'ship spotting.
SOUTHWEST MOVEMENT
Lockdown has made many people in the UK consider a move to Cornwall. John Carter hears from three windsurfers that have already made the move.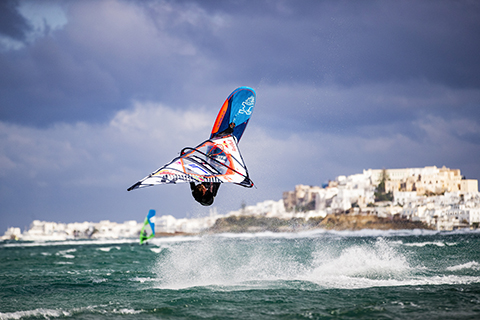 INTRODUCING LENNART
With 2 x world titles to his name already, Greek freestyle sensation Lennart Neubauer is widely tipped as a name to watch. He tells us more about his windsurfing life.

GEAR SHED

2021 7.0 NO-CAM FREERACE SAIL TEST 
The test team put a selection of 7.0 blasters through their paces. These include:
DUOTONE E_PACE 7.3,
GA SAILS MATRIX 7.2,
GOYA NEXUS PRO 6.9,
GUNSAILS ZOOM 7.2,
LOFTSAILS OXYGEN 7.0,
NEIL PRYDE SPEEDSTER 7.2,
POINT-7 AC-X 7.0,
RRD COMPACT FIRE 6.8,
SEVERNE NCX 7.0.
2021 FREERIDE FOIL TEST
The latest freeride foil designs are reviewed and flown by our test team. These include:
FANATIC FLOW FOIL 1000,
GA SAILS HYBRID 1200,
SEVERNE REDWING,
STARBOARD FREERIDE PLUS.

TEKKERS
PETER HART MASTERCLASS – BIG FREEWAVES
Ever bigger Freewave boards are bringing manoeuvre-oriented sailing into the range of bigger performers in lighter winds. Harty suggests how and with what to make the transition.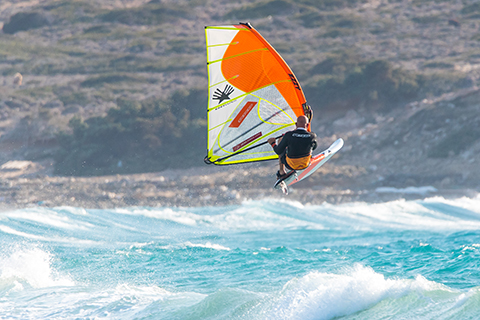 JEM HALL – ALL IN THE HIPS 
Jem Hall explains how the position of your hips can help improve your windsurfing.

BOARDSHORTS

LATEST & GREATEST
We make news about the news right here; the latest and greatest in windsurfing press releases brought to life.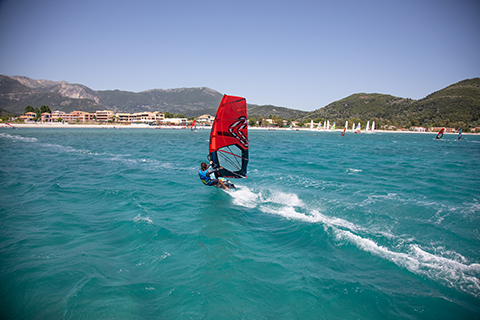 GREEK TRAVEL GUIDE
With Greek windsurfing centers raring to go for summer, we take a look at some of the best spots to help you plan your Hellenic getaway.


SITTIN' ON THE DUNNY
EDITORIAL – PLANE SAILING
The editor looks at windsurfing's relationship with its sister sport of sailing.
AFFAIRS OF THE HART – BRILLIANT AND JUST A LITTLE BIT DULL
The recent America's Cup in NZ has both inspired and offered a warning about the future of windsurf racing, says Peter Hart. He explains why.
---
Get your Print or Digital copy now!