Tweet
CLUB VASS
VASSILIKI, LEFKAS, GREECE

Vassiliki, on the beautiful Ionian island of Lefkas, Greece, is a world-renowned windsurfing spot with phenomenal conditions for windsurfers of all levels. Club Vass is easily accessible by international short haul flights to Prevesa and a 1-hour transfer to the resort.
CONDITIONS AND WHEN TO GO:
Club Vass is open from May to October. A thermal wind accelerates down the mountain across the bay virtually every afternoon. In the mornings it's gentle onshore, perfect for beginners/improvers. In the afternoons, it switches to howling cross-shore winds.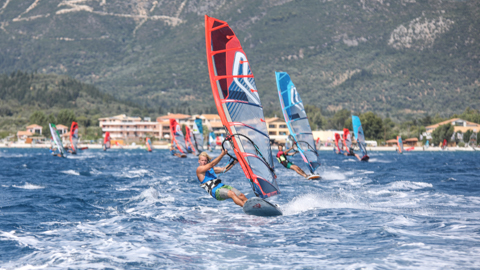 Vassiliki's unique attraction is that it offers something for everyone in the same spot on a daily basis; there's no need to move, the wind comes to you! This is essentially a thermal wind spot with fairly flat water, but there is great chop for bump, jump and stunts.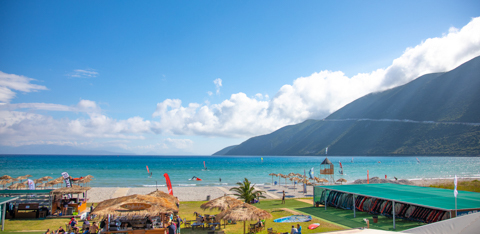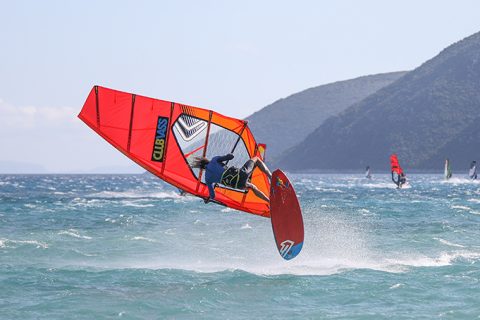 Club Vass Active Holidays have been perfecting the ultimate windsurfing holiday since 1987, providing unbeatable kit, tuition and atmosphere for an unforgettable holiday. You'll find over 330 boards and 330 rigs; the pick of the top brands, all new every year and the most highly qualified tuition team in the world. Club Vass also offers world class MTBs, SUPs, kids' clubs (including ProKids windsurfing), diving, yoga, pilates and much more.
CONTACT
Club Vass
www.clubvass.com
[email protected]
0844 463 0191
01920 444 093