Tweet
ION CLUB

PONTA LEME, SAL, CAPE VERDE
Our centre, ION CLUB  Ponta Leme, is situated on the East coast of the island of Sal. There we offer windsurfing, surfing and SUP lessons and rental. The cross-offshore or side-shore wind from the left enables effortless upwind sailing to the various sections of the beach.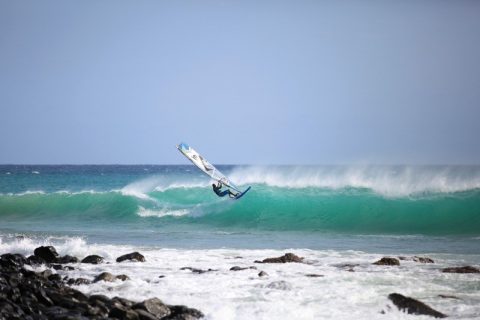 CONDITIONS AND WHEN TO GO:
Thanks to their position within the winter trade wind belt, the Cape Verde islands boast perfect wind and wave conditions from November until May. Both Ponta Leme upwind and Ponta Sino downwind offer you every opportunity to let off steam in the waves. The best wave conditions are between December and April. Opening times for Ponta Leme and St.Maria from 15 October 2018 - 31 May 2019 are 9:00 a.m. – 05:00 p.m. daily.
In front of the ION CLUB Ponta Leme  there is a more constant wind due to less shelter. The shorebreak is also weaker. Nevertheless, we offer our shorebreak assistance service at both centres. Here is also the ideal entry to the wave spot – due to the cross-offshore wind it has the best wave conditions.
Windsurfers will find the centre equipped with the latest Fanatic freeride, freestyle and wave boards as well as a variety of Duotone Sails.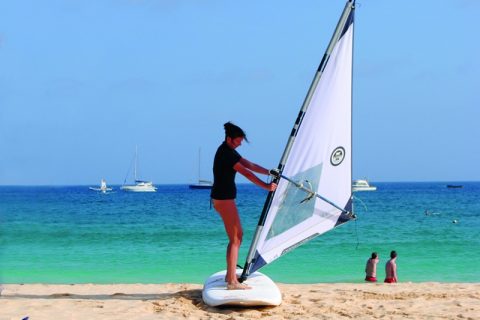 There are some hotels and apartments in St. Maria. You can find something for every budget, like the new Hilton Cabo Verde Sal Resort or the Hotel Dunas de Sal.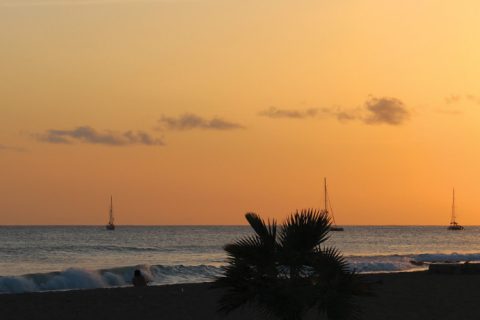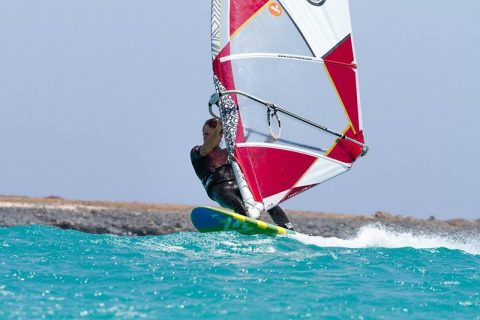 CONTACT
Ion Club
www.ion-club.net
company@ion-club.de
+49 (0)881 9254960