Tweet
Can't Wait For Summer?
Book one of Ocean Elements Greek Beach Club holidays in June now and save up to £150 off.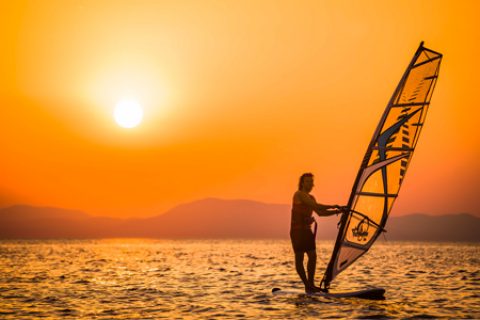 Wave goodbye to winter and grab hold of some early summer sunshine right now! Book now and you could save £100 per person on 7-night and £150 per person on 14-night June holidays at their Greek Beach Clubs.
Whether you're into cycling, sailing, kayaking, running or just relaxing by the pool, you'll be in your element. Wash away the winter blues and kickstart your summer with an active holiday to remember.
Great prices. So what's stopping you?
This offer is for a limited time only! See what you can save below and book your place in the sun by Monday 16th April using code 'HELLOSUMMER18' at the checkout, or when talking to the Ocean Elements booking team.
Tel: 020 3949 8363
| | | | |
| --- | --- | --- | --- |
| RESORT | DATE | INCLUDED | PRICE |
| Surf Hotel, Vassiliki | 3rd June | Flights, Transfers, 7Nts Accomm, Free Activities | £681 |
| Xenia Hotel, Vassiliki | 3rd June | Flights, Transfers, 7Nts Accomm, Free Activities | £636 |
| Surf Hotel, Vassiliki | 10th June | Flights, Transfers, 7Nts Accomm, Free Activities | £721 |
| Xenia Hotel, Vassiliki | 10th June | Flights, Transfers, 7Nts Accomm, Free Activities | £666 |
| Surf Hotel, Vassiliki | 17th June | Flights, Transfers, 7Nts Accomm, Free Activities | £764 |
| Xenia Hotel, Vassiliki | 17th June | Flights, Transfers, 7Nts Accomm, Free Activities | £696 |
| Surf Hotel, Vassiliki | 24th June | Flights, Transfers, 7Nts Accomm, Free Activities | £786 |
| Xenia Hotel, Vassiliki | 24th June | Flights, Transfers, 7Nts Accomm, Free Activities | £736 |