Tweet
WINDSURF MAGAZINE #389 SEPTEMBER 2019
The September issue is out now!
Energise: Gwithian wave session, Victor Fernandez profile, Bjorn Dunkerbeck interview, Xl Tenerife waves, Guadeloupe freeride trip, How-to push tack with Peter Hart, Sam Ross stance tips, Lake Garda's one hour classic event, Foiling's new breed of PWA racers, Winter travel guide.
---
Subscribe and receive your copy in either premium Print or Digital format.
(Prices include delivery anywhere globally 10 times a year.)

---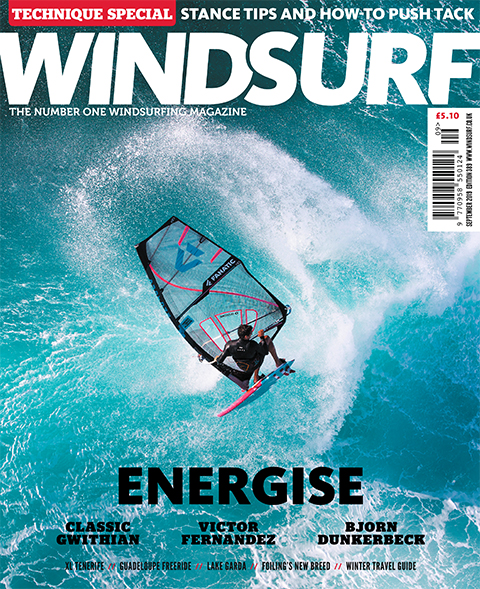 Cover: 3 x PWA World Wave Champion Victor Fernandez showing his skills in Maui. Photo: John Carter.
---

BIG JUICY READS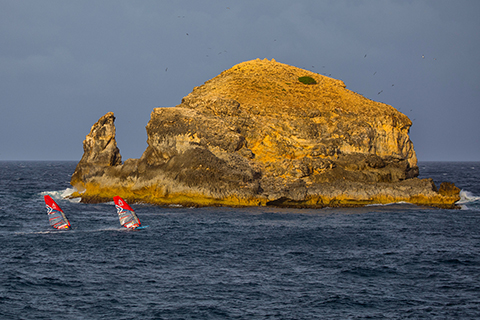 GUADELOUPE UNCOVERED
John Carter and Matteo Iachino explore the freeride side of windsurfing paradise Guadeloupe in the company of locals Tristan Algret and Bruno Kancel.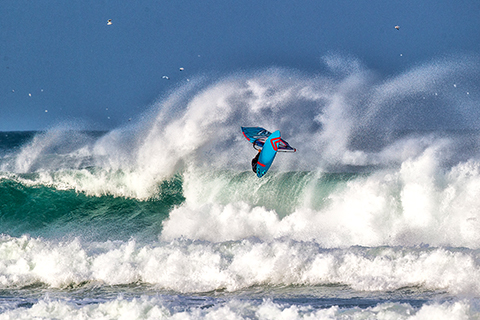 FOMO @GWITHIAN
Whilst scoring a classic Cornwall day at Gwithian, John Carter muses over the dilemma of searching for that pot of gold or staying at home.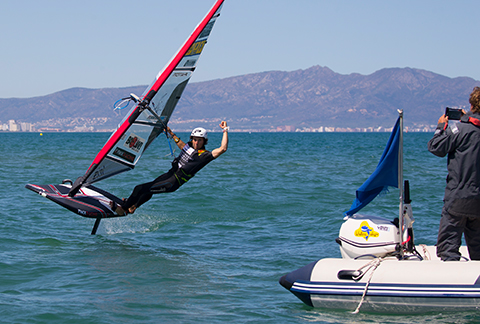 NEW FOIL ARMY
PWA foiling has brought a new group of racers to the fore, John Carter takes a look at the Olympic windsurfers upsetting the rankings.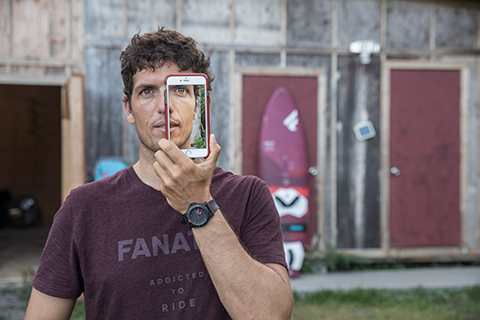 TRUE CHAMPION
Victor Fernandez normally lets his sailing do the talking, but we get an insight into his life with these candid words from the man himself.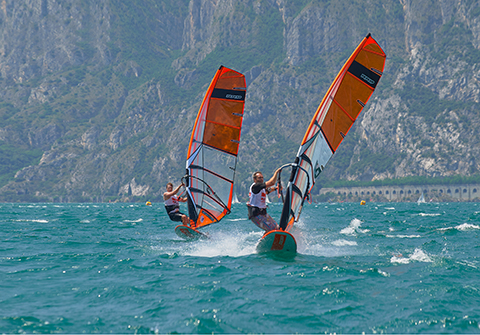 THE ONE HOUR CLASSIC
The 'One Hour Classic' is a unique windsurfing race held in Lake Garda; John Skye recounts his experience of the event.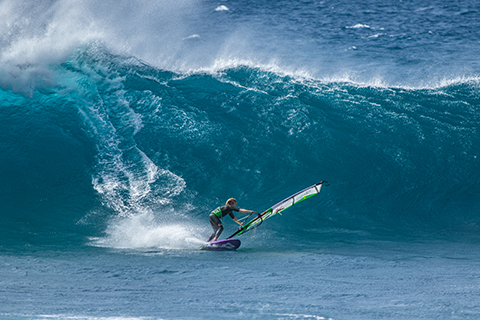 THE BIG STUFF
Tenerife can offer huge Atlantic surf; visiting Polish PWA racer Maciek Rutkowski took a break from training round the buoys to sample the big stuff.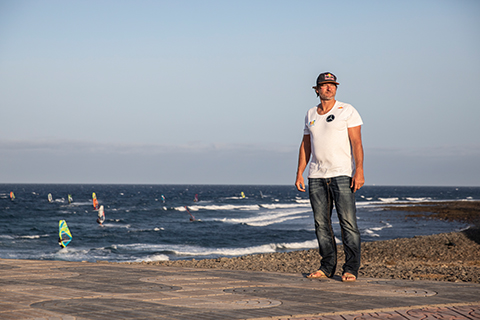 [email protected] WITH BJORN
Bjorn Dunkerbeck recently turned 50; JC caught up with the big man during his birthday celebrations for an appropriate return of the 'big 50' interview!

---

TEKKERS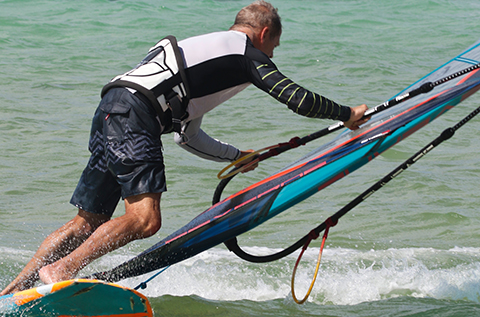 PETER HART MASTERCLASS  – THE PUSH TACK
Harty dissects an old favourite, the push tack, that introduces elements key to many new skool stunts.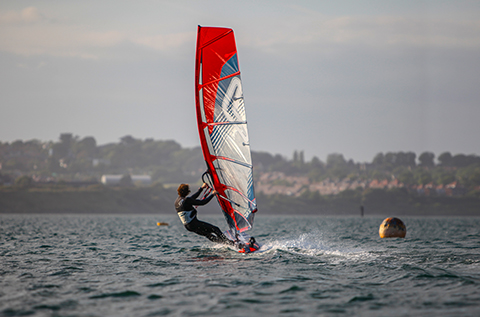 SAM ROSS TECHNIQUE – STANCE
A good stance is fundamental to good windsurfing; Sam Ross tells us how to improve it.
---

BOARDSHORTS
WINTER TRAVEL GUIDE 2019
Want to know where to go windsurfing that doesn't need seven layers of neoprene for a session in January? – we give you a guide!
LATEST & GREATEST
For fans of windsurfing non-fiction, specifically windsurfing current affairs and press releases, this is the spot to fill your boots.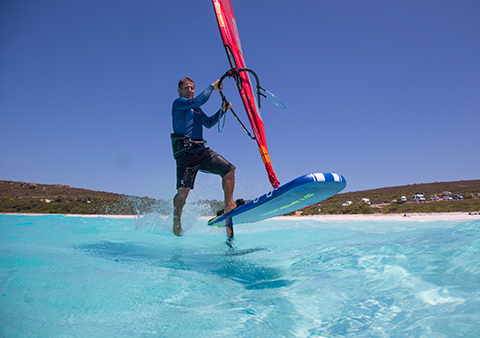 LOWDOWN
Starboard's head of brand and design, Tiesda You, gives us the lowdown on both their new 2020 Foil X board and SuperCruiser foil.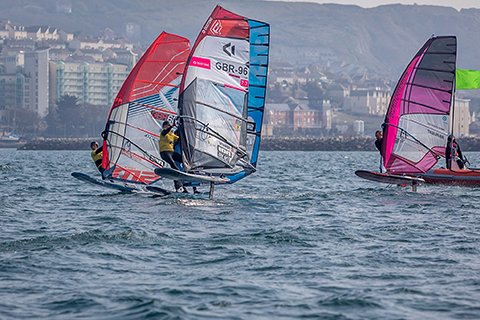 FOIL RACING UK
2019 has witnessed an explosion of UK Windsurfing Association (UKWA) foil racing; Rod Davis of the UKWA gives us an insight into the competition series.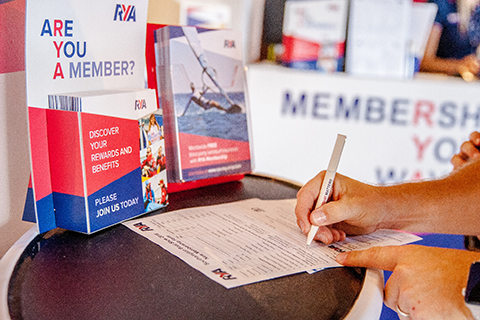 RYA KNOWLEDGE – WINDSURFERS' RIGHTS
The RYA tell us of their work in promoting and protecting windsurfers' rights.
---
SITTIN' ON THE DUNNY


EDITORIAL – ENERGISE
The editor tells us why he thinks windsurfing is the best energy booster there is!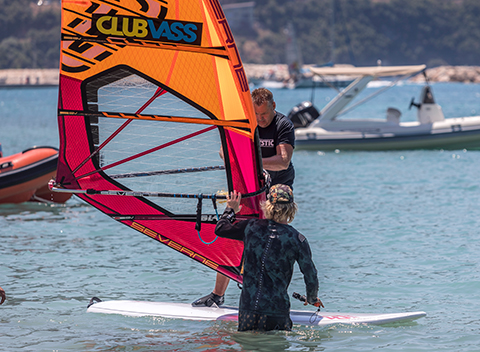 AFFAIRS OF THE HART – BACK UP AND RIDING
Harty tells us why Dave 'Whitey' White, 2 years after a stroke, takes resilience to a new level.
---
Get your Print or Digital copy now!