Tweet
Check out the new range from Tabou..
Experience the difference with the 2019 Tabou collection!
Almost 30 years of experience in designing windsurfing boards and a team of world-class riders allowed Fabien Vollenweider to come up with new ideas, but also return to classic board features that both are perfectly blended in the 2019 Tabou freestyle and wave collection.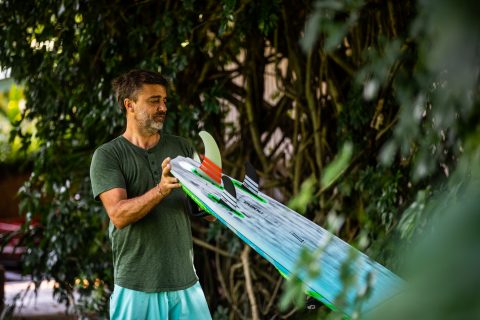 This fine mixture of classic ideas and state of the art technologies and shapes is best represented in the brand-new 3S +, which combines a modern tail with a more classic nose. This results in a perfect blend of planing, speed control and maneuverability and a 3S + 2019 that feels home in all conditions. The 3S Classic on the other hand remains the classic freewave board, recognized as one of the most versatile shapes on the market for many years.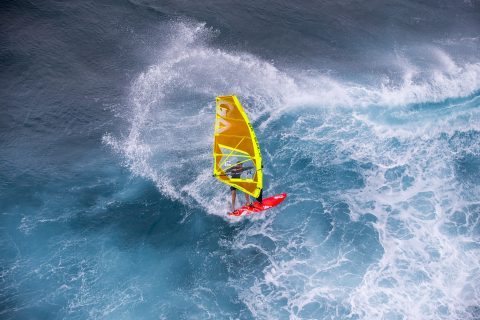 The wave range of Tabou is shrunk down to two models with the 2018's Pocket 77 shape being included in the 2019 Da Bomb line in order to create one set of boards for fast wave riding, great jumping abilities and especially versatility. A straight rocker is combined with a compact outline and channels in the tail to both be fast, but also offer maneuverability for new-school wave moves. Of course, the legendary Da Curve remains in the wave collection next to the Da Bomb, offering that extra bit of radicalness in bottom turns and exciting cutbacks. A shorter tail and the introduction of channels allowed Fabien to straighten the rocker, in order to enhance the planing abilities, while still getting the radical feeling in turns that made the Da Curve famous.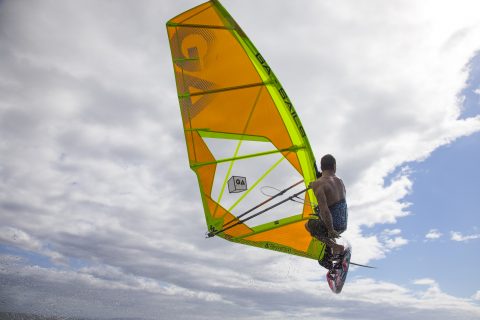 A great example of Fabien thinking out of the box and coming up with innovative ideas is the 2019 Tabou Twister. The drastically reduced length allows you to spin faster than ever before, as the freestyle team recently displayed at the PWA event on Fuerteventura. A low entry rocker with a flat section near the tail creates impressive acceleration and speed, which is needed to perform all the aerial moves of today.
Visit their new website www.tabou-boards.com to get to know, why Tabou boards are not just better, but different and make sure you follow Tabou on Instagram, Facebook and Youtube to get further information on the products and to be up to date with all the fascinating 2019 launches to come.