Tweet
PRESS RELEASE: Federico Infantino – " I'm super stoked to that the WorldWide premiere of That's Surf West, the new windsurfing and surfing movie shot in Western Australia, will be the 7th November in Maui – Hawaii during one of the most iconic Windsurfing events : the Aloha Classic !!
Save the date, it will be at 7pm at Rock & Brews in Paia – Maui.
After 2 years and half of work, shooting, ITW, travelling for millions of kms, it all became true!
That's Surf West is a 32 minutes documentary action movie which connected the Australian lifestyle, culture and nature with amazing windsurfing and surfing action from some of the best riders in the World.

It is a film by Federico Infantino , Co Director Elisa Mariani , present by Elii Design, edit by Federico Infantino.
Federico:
That's Surf West is not just a movie, it is my dream came true!
After watching the Jason Polakow and Scott Mckercher videos, Australia was one of my best dreams since I was a kid.
I landed in Australia for my first time in September 2013 and I understood that the Kangaroo land could change my life ( mi avrebbe cambiato )
I started to write a blog on my website during my first working holiday visa but it was not enought to describe the australian lifestyle.
Every single day Australia was a gift to me with new experiences in terms of life and working for a Permanent visa, my dream slowly became real and my project and goals were getting bigger.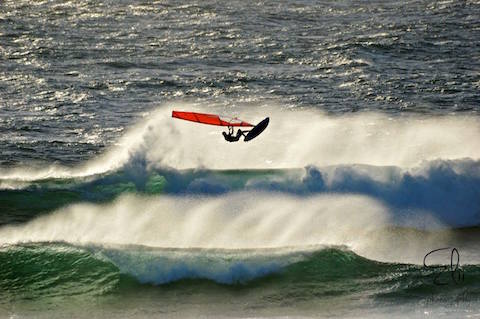 Most of the people know about my passion about shooting and editing video, this time it was something different, it wasn't a normal 5 minutes video with some action and lifestyle scenes, the project was a documentary action movie around Western Australia showiing Australia to the world, tell a story, connecting culture,nature,action without boring people.
Even with a very small budget I'm very proud of the final edit, of course everything wasn't possible without the help and support from my girlfriend Elisa Mariani and her company Elii Design, World class riders, WA Local riders, Camera guys and sponsors.
It was an amazing journey, I had the pleasure to met and work with legends like Kelly Slater, John John Florence, Leo Fioravanti, Jaeger Stone, Scott Mckercher and more.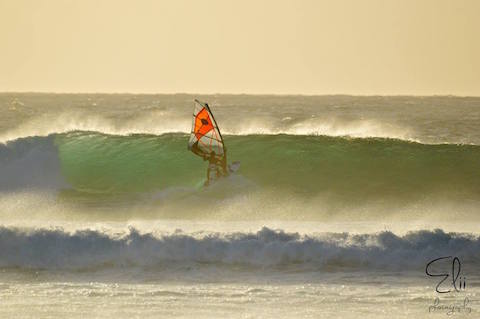 If 2 years ago somebody told me that the worldwide premiere could be in Hawaii during the Aloha Classic with all of the best legends and riders of the globe … I would probably be laughing about it, but today I still can't believe it.
In the beginning the premiere was planned in Margaret River but, because of the winter time, the windsurfing population is not big enough during this time of the year.
Given that, thank you to the collaboration with Sam Bittner, the International Windsurfing Tour and Rock & Brews Paia , I got the oppourtunity to do the premiere during the Aloha Classic.
After the night in Hawaii another screen will play in Australia and finally the film will be online free of charge.
Save the date and stay tuned.
@ThatsSurfWest"
Facebook : https://www.facebook.com/thatssurfwest/
Instagram : Thats_surf_west