Tweet
Jeri250 Water Sports Center tell us – "In mid November, the 250 Water Sports Center hosted the fourth edition of the WindJeri Wave & Freestyle Contest, the first stage of the Brazilian circuit as well as the most anticipated sports event both by Jericoacoara and Camocim, as well as by international athletes wintering in the area. Once again this event was attended by PWA athletes such as Gollito Estredo (8 times Freestyle World Champion!), Max Rowe, Sam Esteve, the ever-elegant local Edvan de Souza and the PWA girls – Oda, Maaike and Arrianne.
But leaving the audiences literally breathless were the 14 youngsters in the Junior category, starting with Jericoacoarens Jahdan Tyger, Kauli Dellacasa, Gabriel Albuquerque, Gabriel Souza, Vitinho, Israeli Yam Wisman and the Radical Boys of Camocim , Yan, Wallison (who surprised the spectators with an attempt to double forward), Hugo, Keslley, Lucas, Bruno and the young Italian (13 years old!) Nicolò Spanu. Claiming the podium with backloops, pushloops, forwards and stylish bottom turns was Jahdan Tyger (1st place), Nicolò Spanu (2nd) and Vitinho (3rd).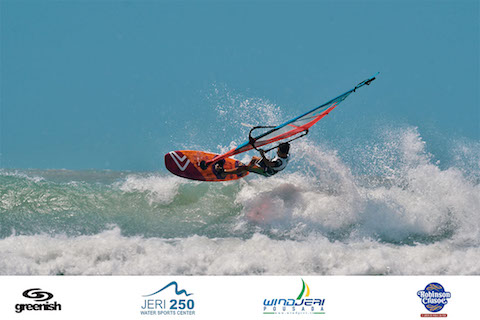 The podium of the master class went to the Italians Gigi le Carrò (1st) and Matteo Spanu (2nd), while Petronio Tavares (3rd), owner of Greenish Brazil, came  third.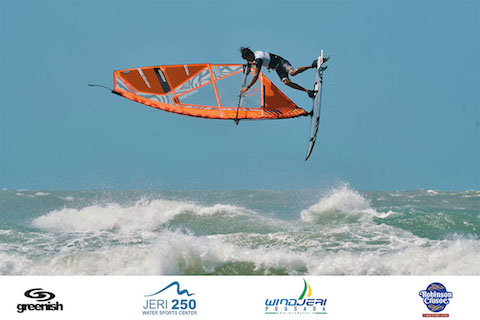 To the delight of the crowd the freestyle fleet were busting out all the crazy moves and going to the podium were: Gollito Estredo (1st), Edvan de Souza (2nd) and Jamilson Cunha Souza (3rd).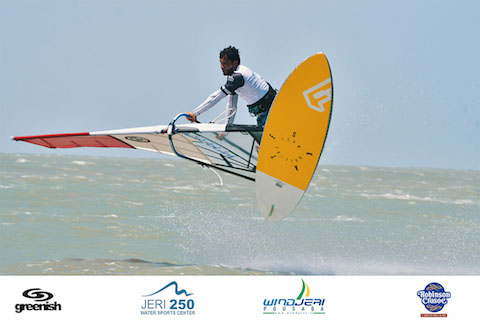 In the freestyle women it was Maaike (1st) followed by Oda (2nd) and Arrianne (3rd) and in women's Wave: Oda (1st), Arrianne (2nd) and Maaike (3rd) wins, with high forwards, backloops and Takas in the  wave.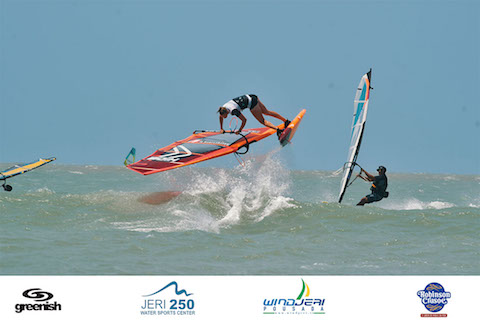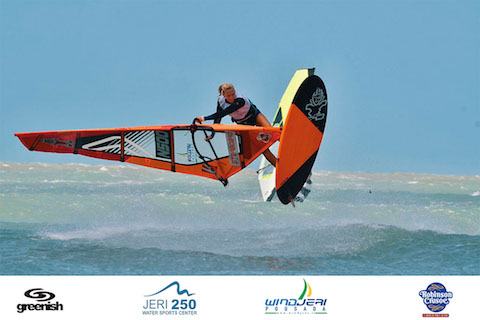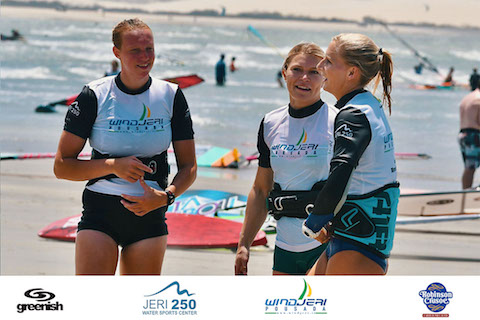 Edvan Souza is for the fourth consecutive year the undisputed Wave champion, and thanks to his tricks with a very high "WOW factor" – Stalled Forward, Backloop One Hand and Backloop One Foot. Second place was Levi Lenz, who beat Ian Mouro with a beautiful Air chachoo; third place with great surfing style was Ian Mouro. Fourth place in the double elimination was Jahdan Tyger, Edvan's student, who at the age of 13 was able to perform with great  style with Backloop, Pushloop and Backloop One Foot!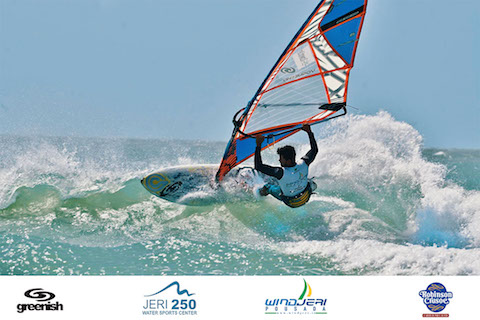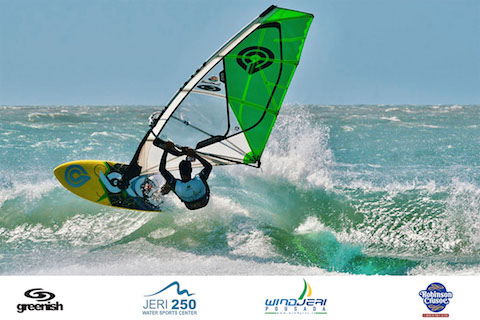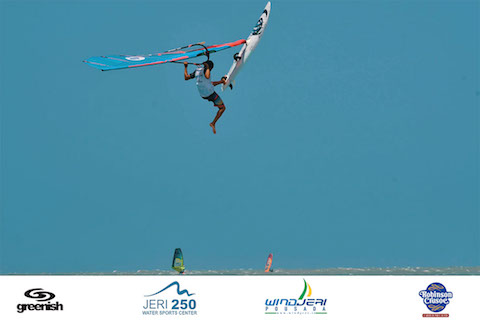 Special thanks go to all athletes who take part every year with great enthusiasm, the main sponsors and organizers of the event: Pousada Windjeri and Jeri250 Water Sports Center, Robinson Crusoe and Greenish for the support!" – check out the gallery below!