Tweet
RISING APPEAL
WINDSUP BOARD REVIEW 2017

Test Editor Tris Best // Review Team Maurin Rottenwalter & Joe North
Photos Alex Best // Location  Portland Harbour
When we conducted our review on WindSUPs last year, we didn't anticipate the amount of interest it would whip up. This year windsurfing foils will try to come in and steal the limelight, yet we're still hedging our bets for the WindSUP to win out in the popularity stakes. So why the grip of attention – what is the appeal? We sent our test team in to investigate the developments on the market for 2017.
This test was originally published in the July 2017 issue.
---
The reason for the interest in WindSUPs is relatively straightforward to understand, but to do so we need to quickly remind ourselves of where it all started. As stand-up-paddling (SUP'ing) exploded onto the scene, and windsurfing brands grabbed on with both hands, they incorporated into their designs the lessons learned in windsurfing board development. SUPs became wide – wide enough to stand on confidently at rest. And so naturally it followed that if you could stand on it whilst remaining still, surely there was no harm in providing a deck-plate fixing in the board to attach a sail? It seemed logical. And so the WindSUP was born … and its development accelerated at a fair rate of knots, pushed on relentlessly by the hysteria that was to engulf SUP'ing. The truth is that many of the early WindSUPs suffered a kind of identity crisis. Take the first wave SUPs that could be used with a sail for example: rockered more than an EU regulation banana and with the roundest of rails, it was fantastic on a wave face, yet struggled to hold any path close to the wind and would sooner be cut in two than release onto the plane! The early touring WindSUPs didn't fair much better – great for long distance cruising, but terrible for making any headway to an upwind goal and no good at all for teaching any friends or family how to windsurf.
The breakthrough for the WindSUP came with the refinement of inflatable board technology. Once scoffed at as glorified lilos, iSUPs (inflatable SUPs) are now commonplace in and around our shores and have dominated sales for several years, being relatively cost effective, super durable and above all practical in both storage and transport. So the development of an inflatable WindSUP was inevitable. All of a sudden you could buy a board that was fun to use in light winds for paddling and exploring on flat water … that could even be used for catching a few little waves should the opportunity arise … and more interestingly could be used to teach friends and family members how to do two sports – SUPing and windsurfing. And with the appeal of inflatable WindSUPs becoming multi-faceted, the pressure has been on the hardboard WindSUPs to not get left behind…
FINDINGS
Having tested windsurfing equipment collectively for a number of years now, it is something we are quite familiar with. We know the parameters to test and the outcomes we're expecting, so when it came to testing a WindSUP's SUP paddling credentials, we had to readjust and consider just what results we hoped to find. To this end, we came up with a number of glide tests and time trial methods in order to put the boards through their paces. One thing is for sure – controlling the variables for SUPing is much easier than for windsurf testing!
There are some clear findings this year, having tried the boards in everything from glassy flat water, through to short sharp chop and into some small waves. First of all, every inflatable board here (bar one) is 4.7-5.0" thick – the thickness that we believed was optimum for the adult-targeted WindSUP at the end of the review last year. And having tried these boards this year, we still retain the same view. With a year's progression down and the WindSUP a year older, it is clear that some differing paths have emerged amongst the brands. There are some that perceive the WindSUP's main role is to provide an entry-level platform to windsurfing whilst remaining easy and comfortable for SUP cruising if the wind drops to nothing. There are other brands that have chosen to delve in deeper and develop a windsurfing-specific inflatable board, really pushing the virtues of the air-filled option. There are some that remain adamant the original wave performance route is still the most attractive for the market, whilst others are pushing the boundaries of WindSUPs being usable in planing wind strengths. And finally, there are brands that don't want to go too far in one direction, but produce an all-round performer that can offer as broad an appeal as possible. It has certainly been a busy year in some design houses, and whilst the finish and technology of the hardboards on test here hasn't seen any noticeable progression, the same is not true for inflatable boards. With increased competition, the inflatable board is now an impressive looking product, with great attention to detail and a high quality of craftsmanship on show.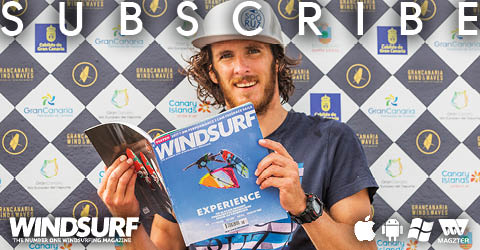 SUMMARY
At the end of the scale focused on entry-level windsurfing, there's the Fanatic Viper Air, offering incredible stability and ease in light winds. When the wind increases to planing conditions, it is eclipsed (along with all the other SUPs on test here for that matter), by the Starboard Blend Zen – the only board here to really come to life and release. It is a unique feeling (and possibly taken too far with the inclusion of footstrap inserts), but undoubtedly has merit in breaking down the planing barrier for the progressing intermediate sailor. There are then the RED Windsurf and O'Shea Wind+SUP – two stunning windsurf focused boards that go a long way to proving that inflatable technology has come of age, and can mix it up with its hardboard cousins. The RED takes top trumps in upwind pointing and manoeuvrability; the O'Shea in durability and value for money. The two hardboards of the review do their construction type a world of good and show that they still have a place in the market. The Quatro Glide seems at home in any environment, whilst the AHD has a trump-card up its sleeve in being able to convert to become a fantastic tutor for the lightweight novice windsurfer. Hardboards will also always come out on top in the waves … and provide much better platforms for the experienced / advanced rider, capable of practicing the use of rails in different instances. And finally we have three all-round inflatable boards – the GA IQ Free, RRD AirSUP Convertible and JP Allround Air. All three have their own little strengths or ace design features. The key is to be honest with yourself in the level of performance you're looking for in your WindSUP and choose accordingly. It is going to be interesting to see what developments the next twelve months bring.
THE LINE UP
• JP ALLROUND AIR WINDSUP SE 10'6"
• QUATRO GLIDE AST ALL-AROUND THRUSTER 190
• RED PADDLE 10'7" WINDSURF MSL
• RRD AIRSUP CONVERTIBLE V3 10'4"
• STARBOARD WINDSUP 11'2" INFLATABLE BLEND ZEN
---
---