Tweet
Multiple world champion and all-round watersport athlete Olivia Piana joins the VAYU family as a team rider, with key focus on the VAYU SheWings program and Wing R+D. The VAYU team tell us more – (Photo Credits: Ana Catarina / Vayu).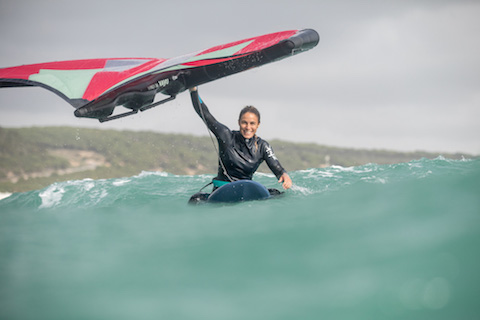 "Olivia Piana is a complete water-woman, 3 x SUP world champion, 2021 Wing foil racing world champion & 2021 Wing foil Freestyle Vice World Champion; she excels in everything she puts her passion and dedication into. Olivia is also incredibly engaged with a busy calendar of clinics and workshops, bringing the stoke to watersport enthusiasts of all levels and making the sport more accessible to everyone.  Within this context Olivia, will be hosting a series of SheWings events. The SheWings Programme is a series of girls-only events where women of all levels get the chance to experience a deeper understanding of wingfoiling.
We couldn't think of a better ambassador to represent the values of VAYU, which aims to bring performance & joy to everyone.
We are in the early days of a beautiful sport called wing foiling and watching the future being shaped by the likes of Olivia only makes us more excited of what comes ahead.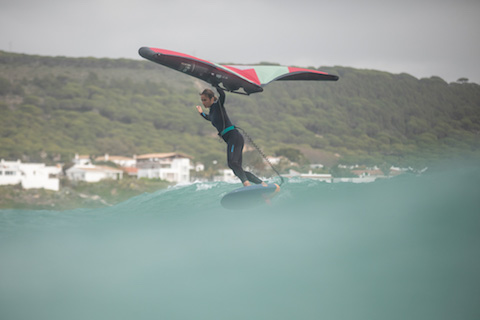 Top Achievements:
2021 Wing foil Racing World Champion
2021 Wing foil Freestyle Vice World Champion
3 x SUP World Champion
5 x SUP Vice World Champion
5 x SUP European Champion
What does she say of the VAYU VVing V2?
'I easily got used to the VVing V2. The VVing V2 is a compact, powerful and maneuverable wing. The two-piece boom is a great concept that brings control and rigidity, while keeping in mind the DNA of wingfoiling : the compactness of the gear. The boom folds in half without having to remove it from the wing. It's as simple as a wing with handles, but with the benefit of a boom! I'm excited to use the full potential of the VVing V2 and see how it performs in competition.' "