Tweet
APARTMENT RENTAL
ARTEMIS, ATHENS, GREECE

The apartment is located right on the best spot for windsurfing & kitesurfing in Athens. The area is called Artemis (Loutsa) and is just 35 km from Athens, 26 km from Athens International Airport and just 5.5 km from Rafina port.
View from the apartment.
CONDITIONS AND WHEN TO GO:
Conditions are mainly side-shore north-northeast winds blow from force 4 to 8. Above force 5 the reef favours the development of waves that are suitable for jumps and riding. There are also places where the sea is flat and favours windsurfing & kitesurfing lessons, as well as freestyle manoeuvres. These winds are all year round, but they are particularly frequent during the June-August season.
Next to the apartment there is the surf club Nissakia (nissakia.gr) which offers windsurfing & kitesurfing lessons, while at 300 m there is another windsurfing/kitesurfing club, Athens Water Sports (www.athenswatersports.gr)  offering courses and equipment hire for windsurfing, kiteboarding, sup, surfski and rowing. Both clubs also operate as all day café/ bar/restaurants. Also at a distance of only 150 m from the apartment there is a fish tavern which is famous for its well cooked fresh fish and its unique location by the sea.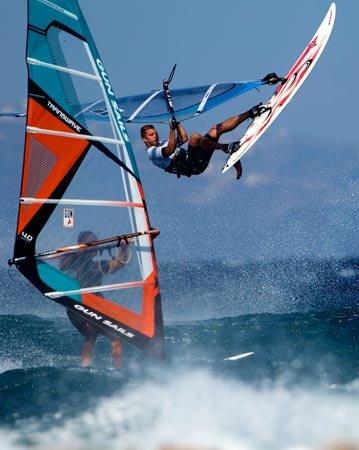 Tenants of the apartment can use RRD freestyle-wave boards from 74 to 106 litre Severne Blade sails from 4.0 to 5.0 and RRD Evolution sails 5.7 & 6.3. Use of the equipment is at the sole responsibility of the user.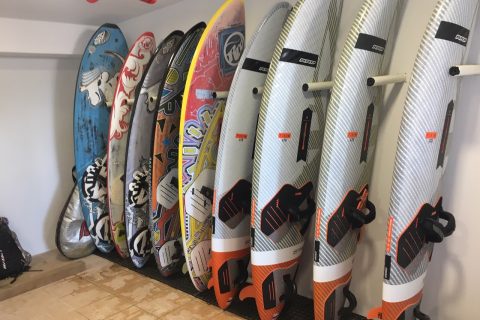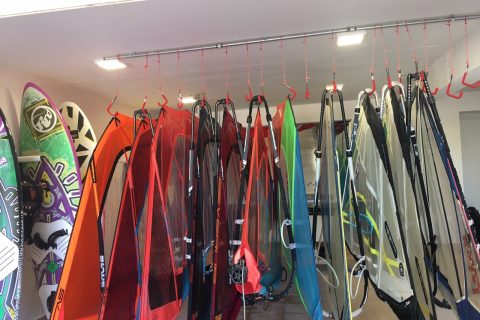 Karystou 27B, Artemis, Attiki, Greece.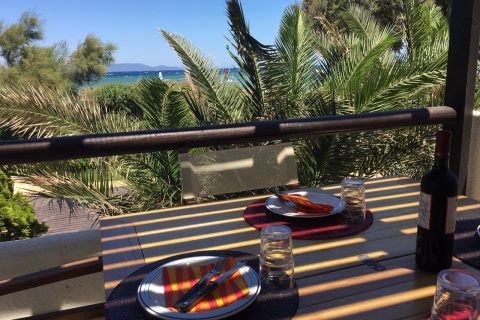 CONTACT
[email protected]