Tweet
SURF ISLAND WEST CRETE
ELAFONISI, FALASARNA & CHANIA, CRETE, GREECE
West Crete is a windsurf/Surf paradise for both beginners and pros. Surf Island operates three stations at the most exotic and beautiful beaches of west Crete: Elafonisi, Falasarna & Chania – Kalamaki beach. With a wide range of conditions & different activities, every day is unique.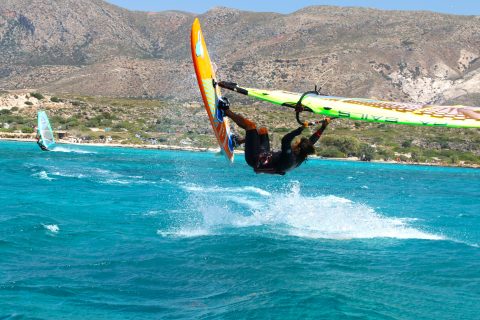 Windsurfing Paradise at Surfisland Elafonisi Crete from SurfIsland Crete on Vimeo.
CONDITIONS AND WHEN TO GO:
At Elafonisi thermal NW winds guarantee planing conditions almost every day with winds over 15-20 knots. There you will enjoy flat water and steady side-shore winds. Falasarna beach is exposed to the famous 'Meltemi' with winds up to 30 knots.
With west winds Chania – Kalamaki beach provides perfect windsurfing conditions for all levels and needs. With different wind angles Falasarna & Kalamaki offer good waves for regular surf & SUP activities.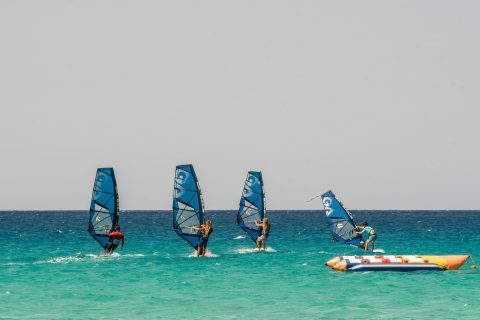 Elafonisi is located at the southwest corner of Crete with crystal clear flat water and exotic scenery found only in a few places, a windsurfing paradise for beginners to experts.
Falasarna is located in the western part of Crete in a huge tropical beach providing ideal windsurfing conditions with NE winds & amazing wave surfing conditions with west winds.
Kalamaki is located just 5 km from Chania city centre. A stunning bay with shallow water and a family friendly beach providing ideal windsurfing conditions with west winds and perfect surf conditions with north winds.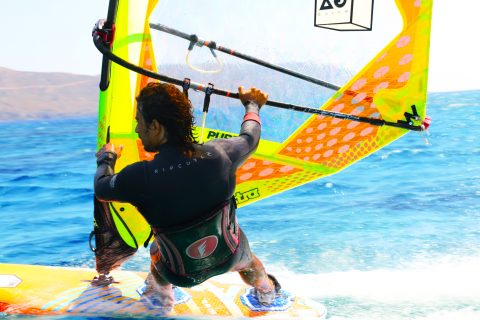 Windsurfing Surfing Sup Surfisland Crete 2019 from SurfIsland Crete on Vimeo.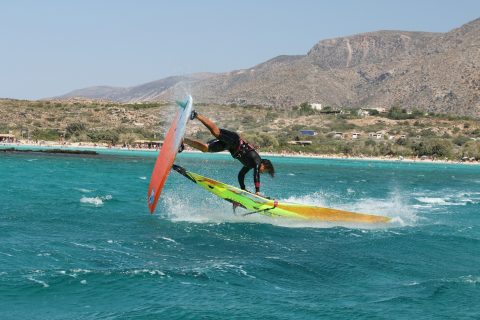 Surf Island Crete operates from May to October, offering the full range of the latest equipment from GA Sails & Tabou Boards. A full range of courses, group clinics, special surf-windsurf trips and other activities suitable for all levels are organized by top qualified instructors to make your vacation unforgettable.
SurfIsland West Crete Surf Club from SurfIsland Crete on Vimeo.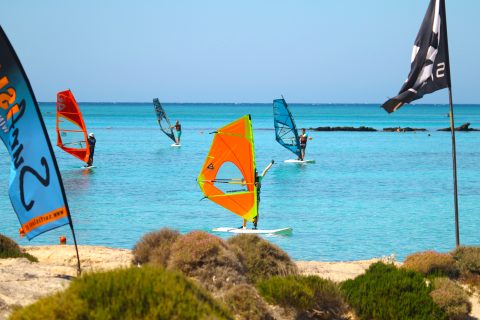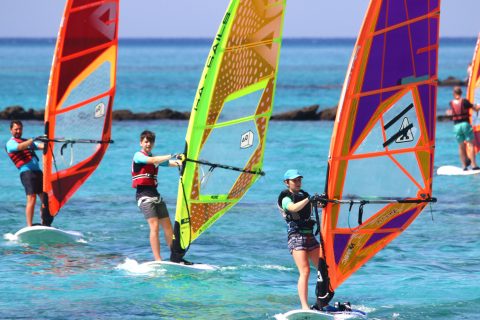 CONTACT
www.surfisland.gr
[email protected]
+30 6976990850
+30 6936596034