Tweet
SIGRI SURF,

LESVOS, GREECE
Sigri is a traditional fishing village with typical Greek taverns, bars and very nice accommodation! The right place for anyone who wants to discover a new secret place but doesn't want to miss modern infrastructure. Travel back in time 40 years!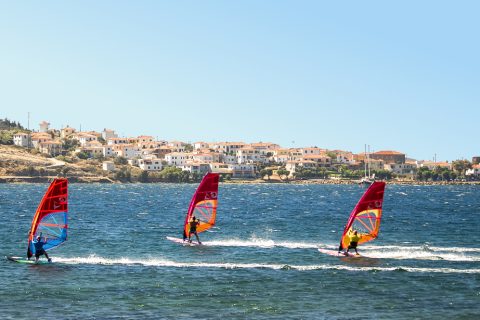 Sigri season 2016! from SigriSURF on Vimeo.
CONDITIONS AND WHEN TO GO:
The wind blows cross-offshore and this is the reason why the water is perfectly flat in front of the centre! After about 30-40 metres you are in the freestyle corner. There the wind is always a little bit stronger, but the water is still perfectly flat, which helps every windsurfer to improve his/her windsurf level and is great for learning any kind of new manoeuvre!
Sigri offers not only flat water. Further outside the wind comes directly from the open sea (through the channel). This is the reason why you have a great swell there. Across the bay is the island of Nissiopi, which offers protection from the Agean sea.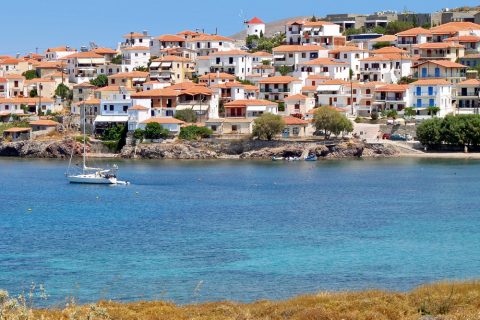 The centre consists of an office, bar, a huge sun terrace, a shower and lots of sun loungers (shade)! Sigri Surf offers 40 of the latest boards and 50 sails from Tabou/Gastra (2019). Sigri is the perfect place for the whole family, children especially feel welcome at the centre, like holidays with friends!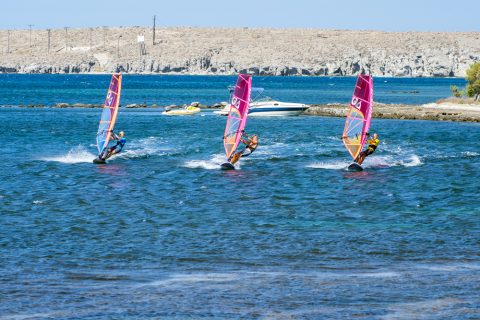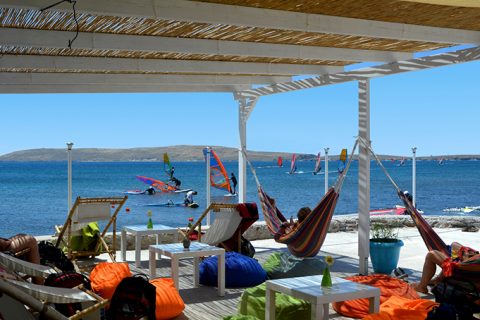 Variety of options from hotel with pool to self-catering – for the full range check http://www.sigrisurf.com/en/your-holidays/accomodation.
CONTACT
Sigri Surf
www.sigrisurf.com
[email protected]
+43 (0)6767 634480
+30 2253 054600