Tweet
---
WINDSURF MAGAZINE #374 APRIL ON SALE NOW
The April 2018 Issue of the world's only monthly English-language windsurfing magazine is out now!
---
Subscribe and receive your copy in either Print or Digital format.
(Prices include delivery anywhere globally 10 times a year.)

Venture Lust – Java Wavesailing Gold, Storm Sessions, Jono Dunnett's Round Europe Windsurf Expedition, Basic Freestyle With Harty, Peru – Pacasmayo Waves, Jem Hall's Gybing Drills, Mauritius – The Beauty Of Le Morne, The Appeal Of Slalom, Mediterranean Travel Guide.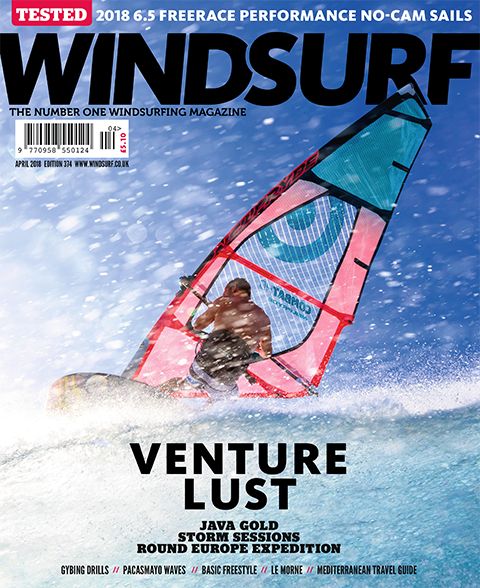 BIG JUICY READS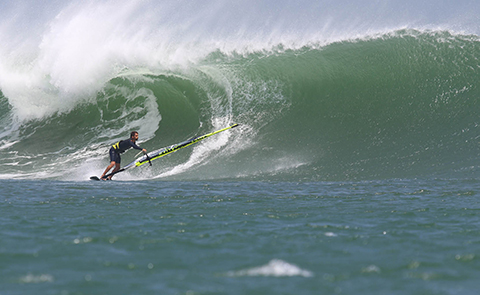 Java Gold  
Leon Jamaer, Camille Juban, Flo Jung and photographer Gilles Calvet went off the grid in Java and struck wave sailing gold; the crew recount their adventure.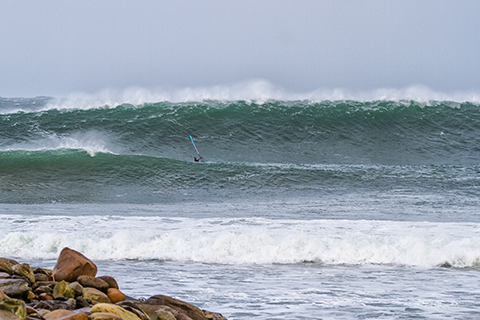 Zero Hour
Icy winds, snow and a huge swell, Finn Mullen tells us more about a memorable session on Ireland's west coast courtesy of Storm Fionn.
Racing Passions
Slalom's rise continues, but what makes it so appealing for the men and women of the PWA, we sent Inspector John Carter to find out.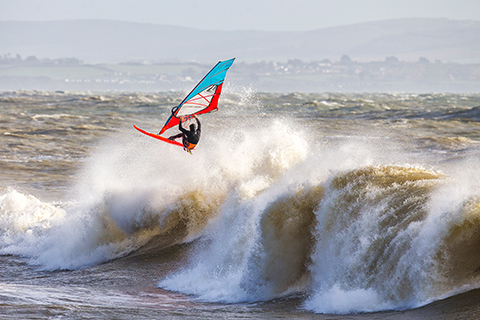 Storm Eleanor
Storm force gusts and a massive swell from Storm Eleanor wrapped right up the English Channel, JC captured the action at Highcliffe, Dorset.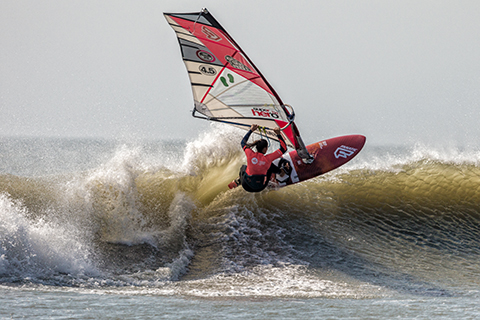 Pacasmayo
If you want some of the longest sailable waves in the world, then Pacasmayo in Peru is the place. Maria Andres tell us more.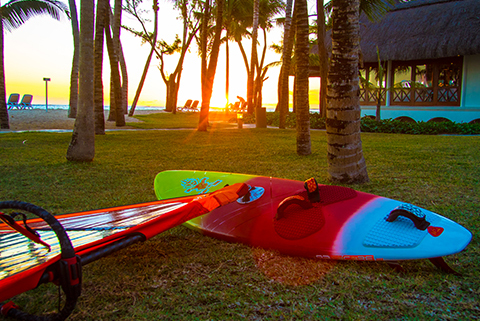 Le Morne
From flat water to waves, all in one compact area beside a brilliant hotel, Le Morne, Mauritius is a must visit, as Finn Mullen explains.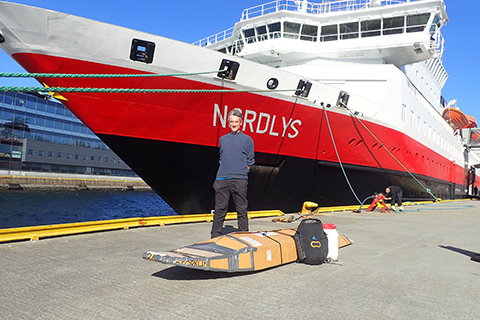 Windsurf Round Europe
Jono Dunnett, in a break due to winter storms, updates us on his progress from Norway to Spain and we interview him on his journey.

GEAR SHED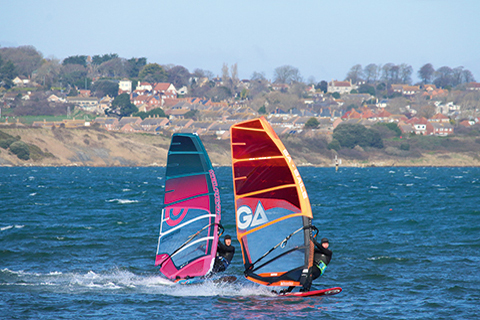 6.5 Freerace No-Cam Sails
High performance and convenience, freerace no cam sails have a tall order, but do they deliver? We test a selection of 6.5's in UK waters to find out. These include –
EZZY CHEETAH 6.5M,
GA SAILS MATRIX 6.7M,
GOYA MARK 6.6M,
LOFTSAILS OXYGEN 6.8M,
NEIL PRYDE SPEEDSTER 6.7M,
NORTH SAILS E_TYPE 6.6M,
POINT-7 AC-X 6.5M,
RRD FIRE MK6 6.8M,
SEVERNE NCX 6.5M,
SIMMER V-MAX 6.6M.

TEKKERS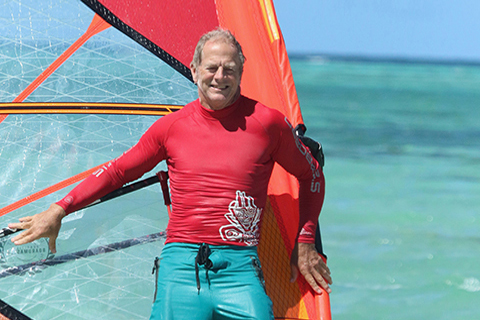 Peter Hart – The Freestyle Directory    
Harty gives you a rundown of tricks ancient and modern, describes just what they take and where to start.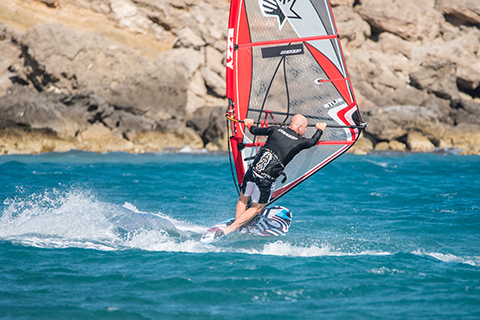 Move On Up With Jem Hall – Gybing Drills & Skills
Jem shows us how to get ahead with our gybing with some tips on how to make, improve and complete them.
BOARDSHORTS

Latest & Greatest
They tried to ban it, burn it and break it, but they couldn't; that's the incredible untruth behind this month's highly uncontroversial look into the latest news of the windsurfing world.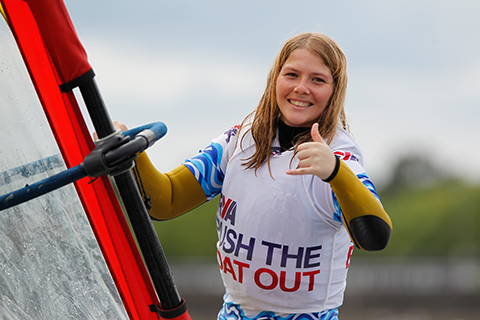 RYA Knowledge
The RYA tell us about 'Push The Boat Out 2018', the national event in May offering low cost or even free windsurfing and sailing taster sessions for all.

SITTIN' ON THE DUNNY

Editorial
Windsurfers love to venture, the Editor discusses its role in our sport and how it strikes at the heart of what we do.
Affairs Of The Hart
To Maui… Or Not To Maui?  That is the question. Why would or wouldn't you head to windsurfing's Mecca? Harty offers us his expert advice.

Get your Print or Digital copy now!