Tweet
WINDSURF MAGAZINE #396 AUGUST 2020
Reset: On Test: 2020 all-round freeride foils, Nik Baker & John Skye's south coast roots, Interviews with Sarah-Quita Offringa, Delphine Cousin, Boujmaa Guilloul & Alessio Stillrich; Peter Hart's tacking technique, Jem Hall's front foot tips, Kimmeridge Bay guide, Norwegian windsurfing fiction.
---
Subscribe and receive your copy in either premium Print or Digital format.
(Prices include delivery anywhere globally 10 times a year.)


---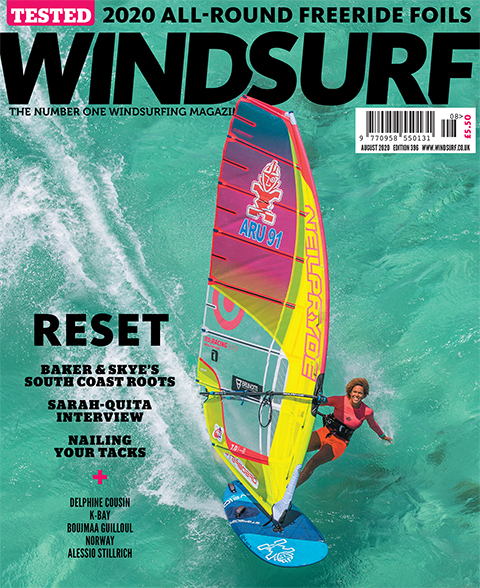 Cover: Sarah-Quita Offringa speeding through Nouméa's crystal clear waters. Photo John Carter.
---

BIG JUICY READS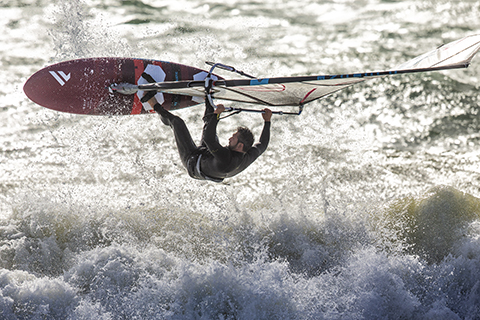 SOUTH'KIPA 
JC hits up Shoreham and Worthing (a.k.a. South'kipa) for an old-fashioned shoot-out with Nik Baker and John Skye as they reminisce on their south coast roots.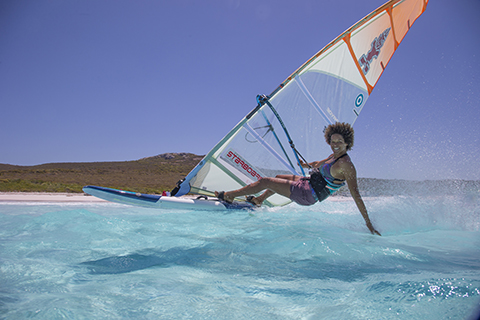 MARK OF A CHAMPION
Sarah-Quita Offringa has an amazing 17 professional windsurfing world titles, and no doubt many more to come. She gives us an insight into her world.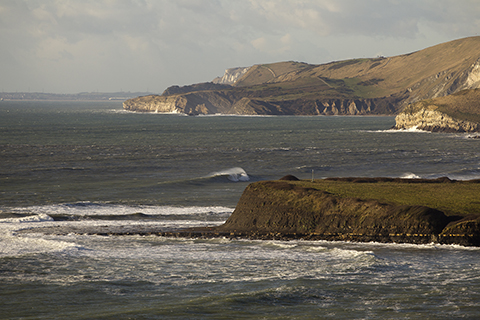 REDEMPTION DAY!
Timo Mullen gives a guide to Kimmerdige Bay while reflecting on why a recent session there was a reminder that there is no place like home!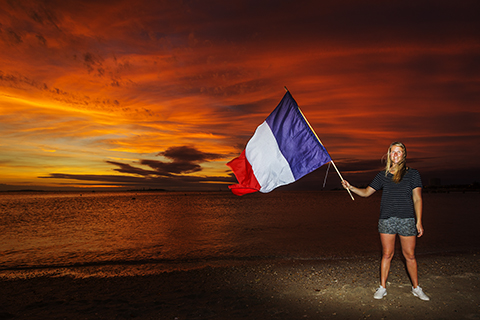 DELPHINE COUSIN QUESTEL
French sailor Delphine Cousin Questel clinched her 4th slalom PWA world title in 2019. John Carter finds out more about Delphine's success story.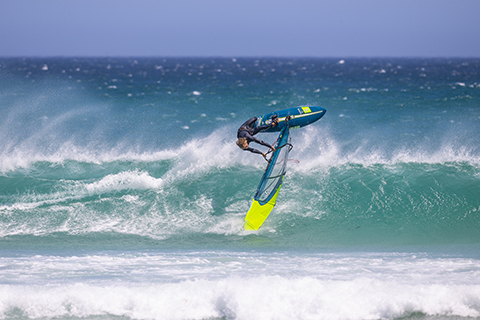 STILL IN THE GAME
After a horrific fracture in his leg from a crashed aerial in 2018, Alessio Stillrich is back! The high-flyer from Gran Canaria tells us more.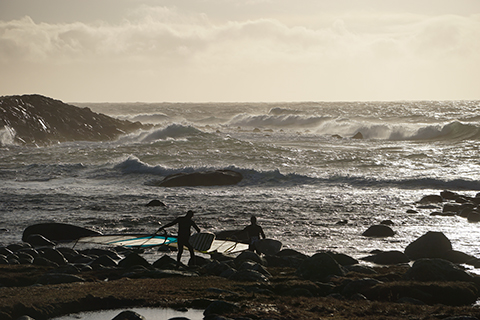 THE LAST WAVE
Lockdown stirred the creative juices of reader Björn Alfthan, who peers into the future to present a fictional story set in the wild waves of Norway.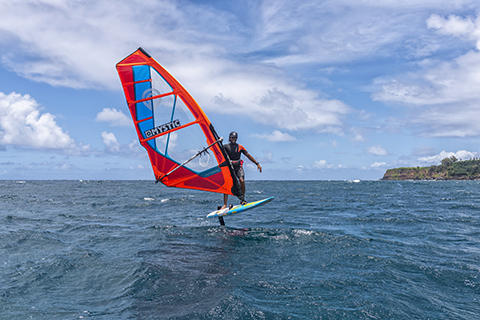 BOUJ NEWS
Boujmaa Guilloul has a new sponsor – Goya Windsurfing! We caught up with him to hear more about the move and his new-found passion for foiling.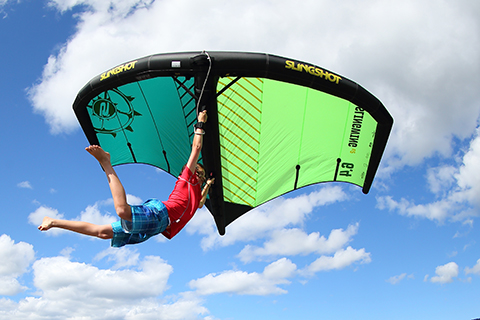 NEW SCHOOL
Slingshot's Wyatt Miller has noticed that kids are drawn to playing with wings, he tells us why he thinks this could help entice them into windsurfing.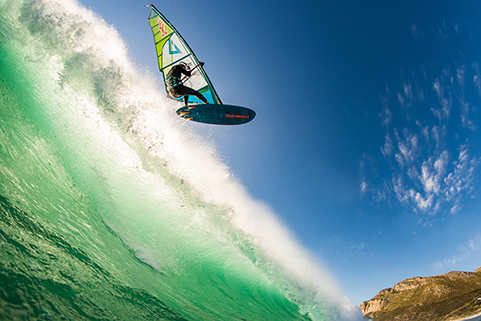 CHANGES
Wave sailor Flo Jung reflects on our changed world during his lockdown in Germany.
GEAR SHED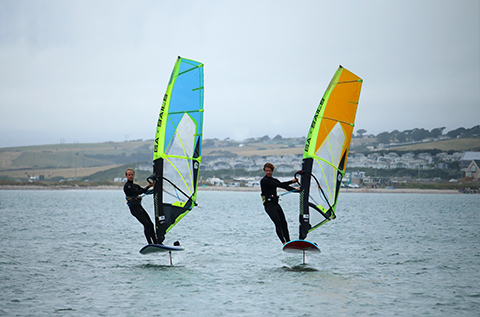 ON TEST: 2020 ALL-ROUND FREERIDE FOILS.
The test team check out some of the freshest 2020 all-round foils in UK waters. These include;
FANATIC FLOW FOIL 1500,
GA HYBRID,
MAUI ULTRA FINS WINDFOIL 4:ALL,
RRD WH UNIVERSAL ALU SET,
SLINGSHOT HOVER GLIDE FWIND V3 / INFINITY 84,
STARBOARD SUPERCRUISER CARBON.

TEKKERS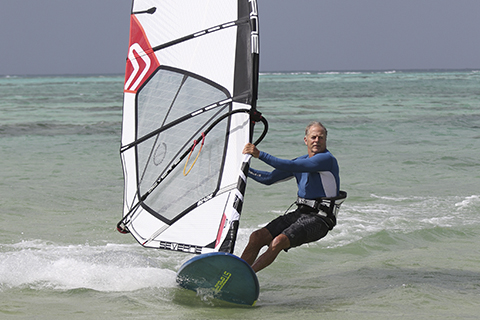 PETER HART MASTERCLASS – TACKING – THE SEQUEL
Harty concludes his tacking series by critiquing various tacking options, including the carve tack, as well as offering solutions to common slip-ups.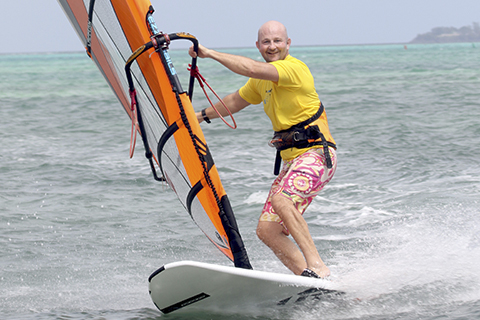 MOVE ON UP WITH JEM HALL – GET ON THE FRONT FOOT
This month Jem looks at how front foot weighting can affect and improve the main windsurfing moves.

BOARDSHORTS

LATEST & GREATEST
Brand news about brand news …so meta.

SITTIN' ON THE DUNNY


EDITORIAL – RESET
The editor muses on our strange times.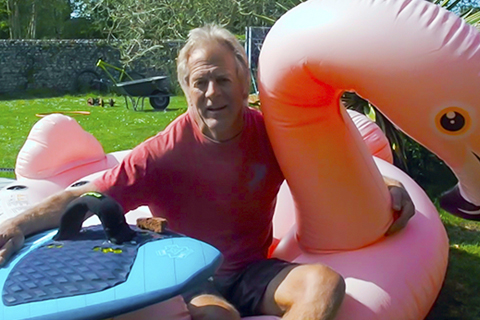 AFFAIRS OF THE HART
Realising we may be about to enter an extraordinary period in our lives, Harty decided to keep a windsurf-centric lockdown diary. He gives us some of his choice excerpts.
---
Get your Print or Digital copy now!