Tweet
THE WINDSURFER'S CHRISTMAS LIST 2019.
There comes that time every year when we must truly think of what stuff we really need as presents for Christmas, think of it as a reward for having slacked off to go windsurfing any time it's windy. Fear not though, your need for thinking is over, as we have compiled a handy list so you can get back to slacking off and going windsurfing a.s.a.p. 
---
SURFBENT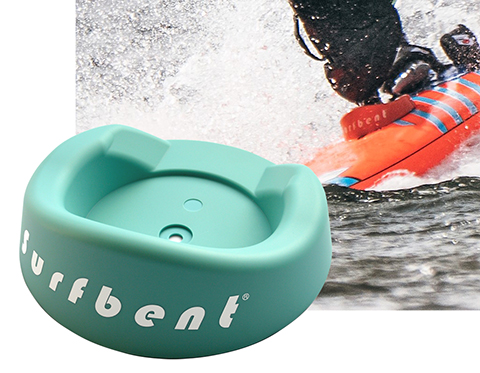 Surfbent say, "If you want to stop your beloved board being damaged and avoid annoying repairs, then the new Surfbent windsurf board protector (wbp) can help. The Surfbent wbp consists of a tough plastic material that mounts directly onto your mastfoot and reduces the energy of the impact via the powerjoint or tendon (energy reduction through deformation), so that damage to the nose is reduced or avoided. The Surfbent wbp is available in four colours, weighs approx. 250 g and can be mounted on any board with a mastfoot up to 110 mm in diameter. The price is €59 – cheaper than most board repairs."
---
TRICKTIONARY 3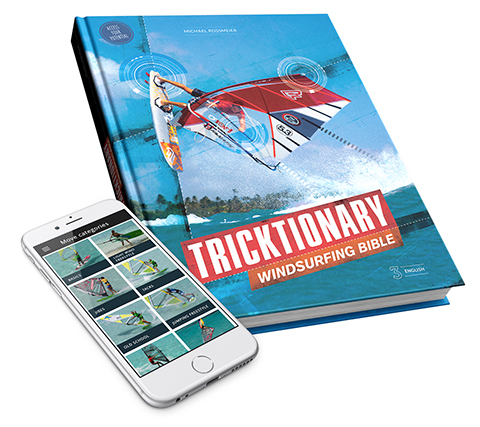 The Tricktionary crew tell us, "The perfect present, ideal for every windsurfer, is our very popular coffee table instructional windsurfing book, the new Tricktionary 3. With 480 pages (188 pages more than Tricktionary 2) in 7 main categories, it never gets boring! Includes light wind freestyle as well as focus moves such as the fast tack, power jibe, 360 and chop hop, as well as wave basics, latest power moves and a slalom chapter. Yes, you need the book even if you have TR1 and/or TR2 already – and it works perfectly hand in hand with the constantly updated Windsurfing Tricktionary app, which you can even buy in a TRICKPACK package deal together with the book (get a free month premium access with code 'WSUK2019')! Tricktionary 3 book R.R.P. €49.90."
---
ION NEO SHELTER JACKET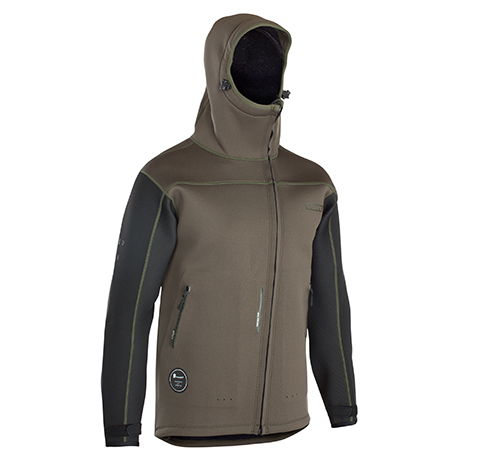 Pardon the pun, but the Ion team have you covered for Christmas, telling us – "Ion Neo Jackets & Hoodies are essential companions for cold and windy days on or off the water. Serving as an additional wind stopping outer layer and for extra warmth, these tops can be worn whilst using a harness due to the harness hole opening. Designed with a relaxed fit, you'll be loving these for action packed sessions! R.R.P. £159.95."
---
LiP SUNGLASSES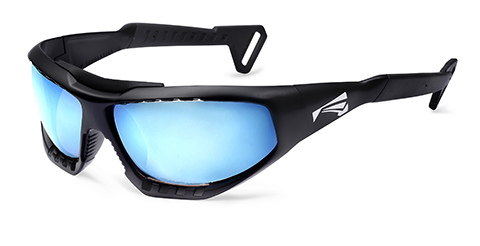 The LiP team say, "With over 18 years of design experience, the design team at LiP know what it takes to build a perfect water-shade that is guaranteed to protect your eyes and enhance your performance on the water. Packing all the functional features of our flagship TYPHOON model into a stylish and affordable package, the SURGE represents the essence of what a quality water-shade needs to be – to really work in everyday to extreme conditions. 
Model shown: Matt Black Surge with Vivide (high contrast) Ice Blue lenses. R.R.P. £95."
---
FLYMOUNT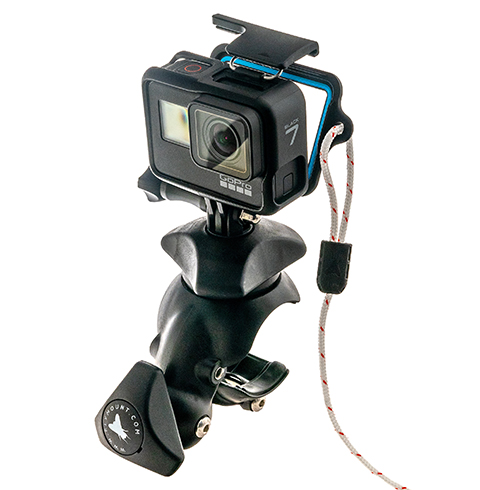 The Flymount crew have a new offering – "This coming season we're releasing our new replacement back door for GoPro 5, 6 & 7, with a large built-in leash point. This tough little product makes an ideal addition to your GoPro, ensuring it stays attached whatever happens. Combine it with a Flymount Original for the ultimate windsurf (or any other action sport) GoPro setup.
Available in November / December.
Flymount Original R.R.P. £54.99.
Safety System R.R.P. £19.99."
---
THE SALTY BELT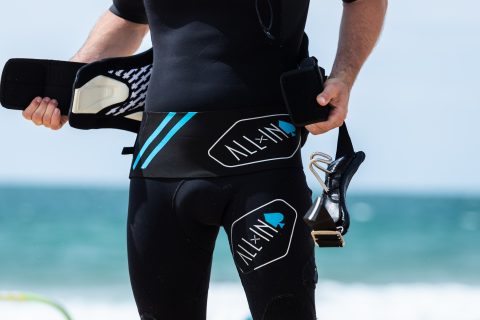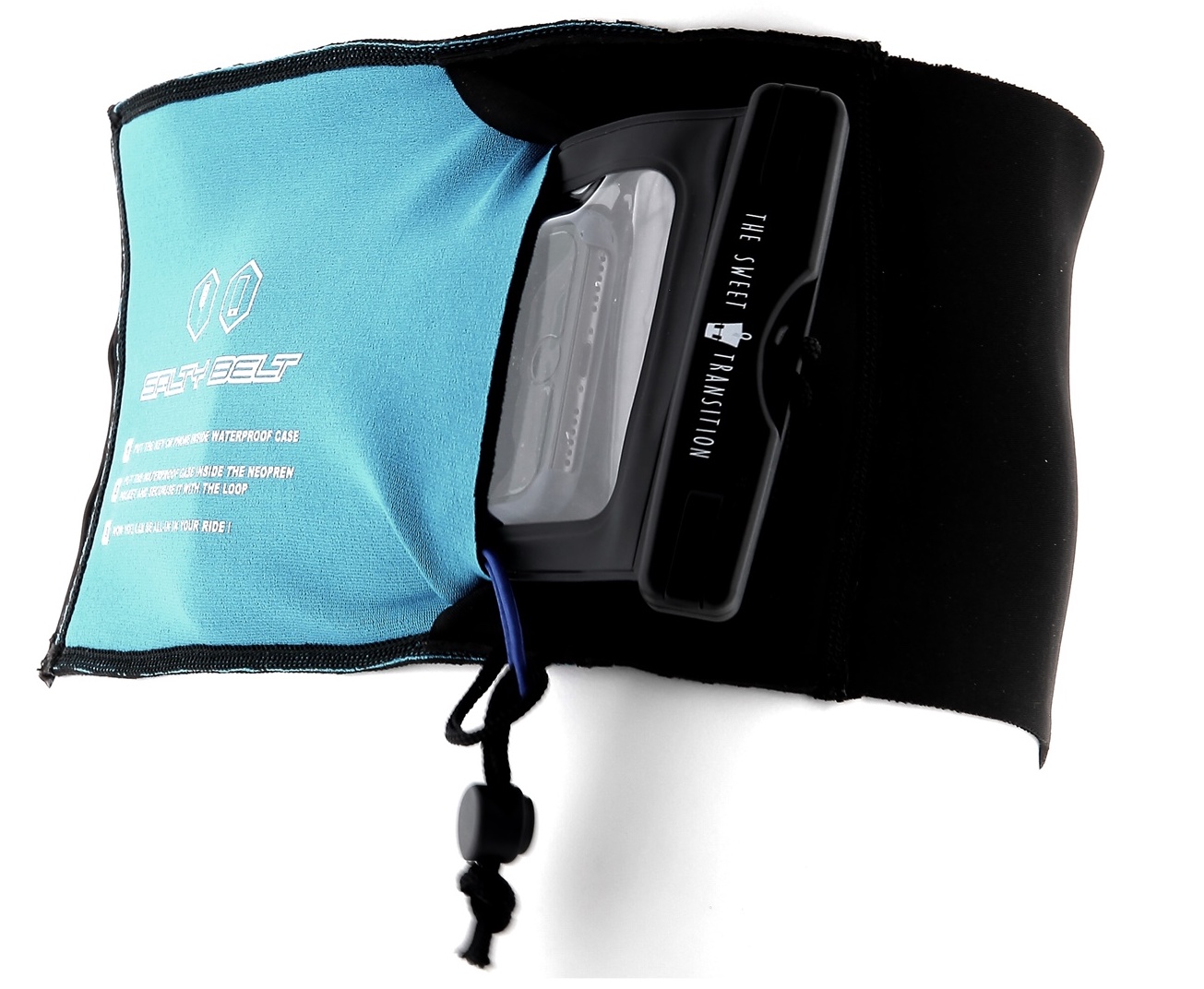 "ALL-IN" tell us, "The SALTY BELT is an innovative product made by ALL-IN, that helps you keep your electronic keys or your mobile phone dry! You can now take your electronic car keys (or/and mobile phone) with you when you go into the water to enjoy your favourite sport peacefully. The positioning of the belt at the hips allows you to have an absolute easiness in your movements, without having any trouble doing your water sport, and giving you a feeling of absolute freedom. 
The SALTY BELT is made in France (Hossegor) and it is made of natural rubber, Yulex™."  www.all-in-company.com 
---
SUBSCRIBE TO WINDSURF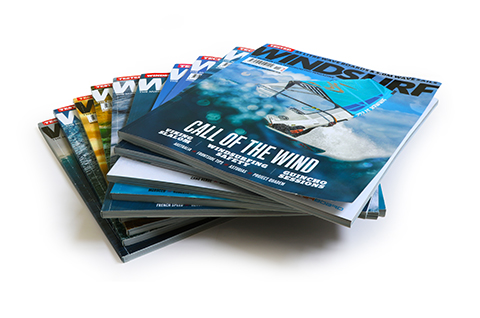 The search for the greatest, in our opinion, windsurfing present is over – a subscription to 'Windsurf' magazine! I know as journos we are meant to be impartial and yes it's not ethical and we are just trying to protect our jobs and well there are other magazines out there like pencil sharpeners monthly, but if you do fancy the world's number one windsurf magazine with the best features, test reports and technique articles all delivered to your door ten times a year then why not ask for a 'Windsurf' subscription for Christmas! Available in premium print or a multi format digital app, it's also great value at £47 for UK postage, Europe £67 and rest of world £77 and £29.25 for digital.