Tweet
Danny Seales K111 R.I.P. 1973-2020
"The British windsurfing community lost a few a days ago one of its most naturally talented wave sailors – Danny Seales. It is testament to the depth of Danny's talent that in the 90s he was doing moves that few if any can do today and had a range of sailing skills that could threaten a UK podium three decades on!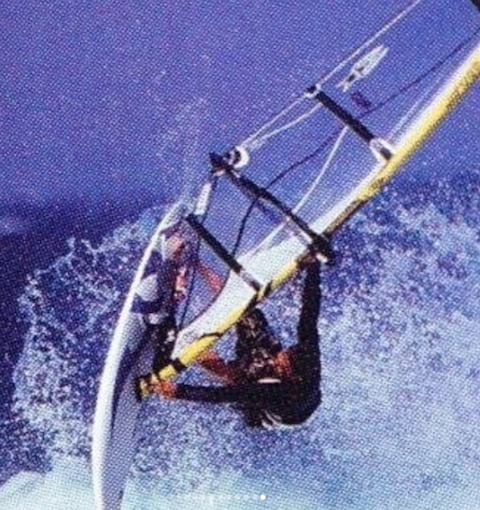 Stylish, innovative and with wave riding skills on starboard tack that were truly world class, he was gifted with a rare ability. His skills weren't limited to windsurfing either, as anyone who saw him surf or kitesurf knew. Of course you can't talk about Danny without mentioning his cheeky smile and ability to have everyone laughing in his company, or the love he had for his daughter India.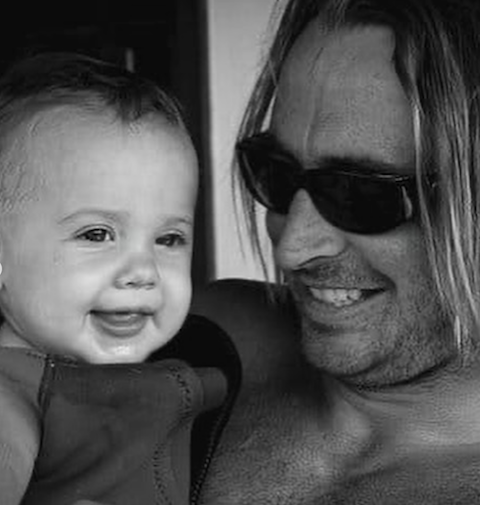 A JustGiving page has been set up by Timo Mullen to raise £3,000 to provide a respectful memorial for his daughter India to be proud of and help towards the driving lessons and car he always wanted India to have – https://www.justgiving.com/crowdfunding/dannysealesk111.
Rest in peace Danny." – Finn Mullen.
Timo Mullen – "Sealesyyyyyy!!! My best friend, my gaurdian angel, my daughters Godfather. The most radical and naturally gifted windsurfer and kitesurfer i have ever met. Danny your skills on the water in Cotillo, the heaviest beach break in the world have never been topped, innovative to the end, you were the master of style and progression. Danny you always had a positive thing to say about everyone, you never shyed away from giving someone a compliment particularly the ladies! My heart is truly broken by your death, I loved you like a brother, i so wish i could hear you and hug you one more time, so glad i got my mum to answer the phone to you a few weeks ago she loved you too!
I promised you i would always make sure your gorgeous daughter India is looked after, your wallet was full of love not $$$! Please everyone if you can help out or leave a lovely message for Danny, link also in my bio I love you Danny xxx www.justgiving.com/crowdfunding/dannysealesk111"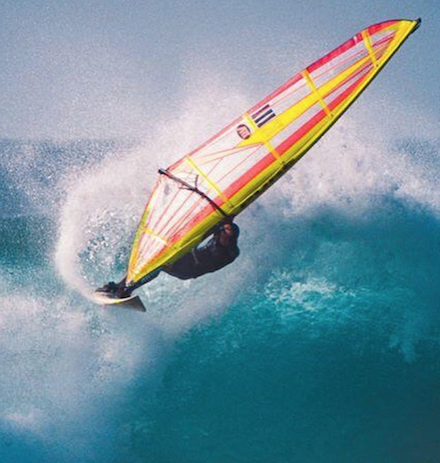 Nik Baker – "It's taken me a few days and a windy session yesterday to get my head around the news about my long time friend Danny Seales passing. I'm sure it has taken everybody back a bit and it has once again given us all something to think about. How we live our lives, the people we have in it, who we spend time with, who we love and the time we spend worry about tomorrow and the future. I know I do this far to much.
Danny was and always has been cheeky, fun, caring and loving. I don't have enough memory on here to tell all the great stories I have about him. (Some I cant on here anyway 😳) we windsurfed together 80% of the time from our early ages of 12-14 all the way through both our 1st ever trip to Maui and beyond until he went his way in fuerte. He had skill, Style, drive and compassion for his watersports and was naturally great at most of them. Never afraid push the limits which often ended up with some sort of injury…. he had many but always came through and never let them hold him back.
I will enjoy telling my stories and adventures of Danny to all who knew him and look forwards in hearing others as I know there are many😉
writing this with tears in my eyes💔😢 I will miss knowing he is here up to mischief with his big grin and bigger biceps 💪. My heart goes out to his beloved India and family❣️
I will remember him along with the others we've lost on the way.
We're only here once let's try to enjoy it. 🙏❣️
RIP Danny 🙏❤️"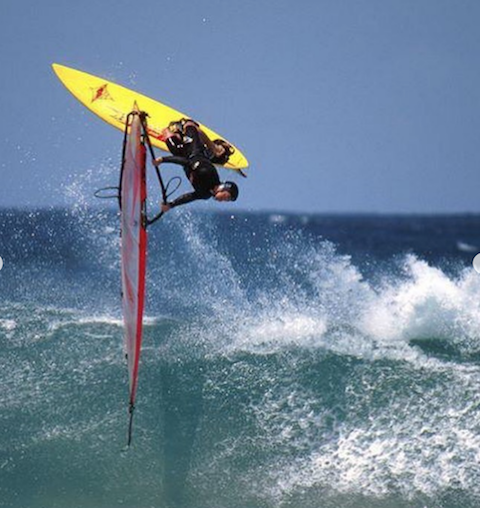 Guy Cribb – "Although Danny's life has ended slightly earlier than he expected it was a much fuller and wilder life than most will achieve if they live twice as long.
Danny you were an incredible athlete who never let training get in the way of a good party. You were bad to the bone but had such a big hug and heart.
You knew how to get into trouble more than you knew how to get out of trouble, and therefore helped so many people to push their own boundaries much wider. I'm going to miss your calamity and carnage, and you calling me treacle.
You fathered the very best you could and lived for your daughter India. She was your world, everything else was trivial. Your dancing will always make me laugh, but I hope for India's sake that isn't genetic.
Thank you for teaching my boys how to fight when you babysat, they loved their Naughty Danny, Grand Theft Auto personified.
You're the only windsurfer to ever do such a radical one handed tweaked air that you could touch the nose of your board- to this day no one else managed that. You killed it surfing and kiting too. You were like Kai Lenny on the water and Pablo Escobar on land.
A gap has been left in the watersports community that's unlikely to be filled as the world rolls forwards.
Would everybody please raise their glasses to celebrate those that live life beyond the boundaries you live by. There's so much conformity and tradition in this world that bore the fuck out of people like you Danny, and you were never afraid to laugh in the face of that and demonstrate alternatives.
The most loveable rogue. You never got old or slobby enough to have man boobs (and they would have been massive!) and I'm so proud of you for that. Your coffin is going to be the funniest shape and you'd think that hilarious. You died with dignity amigo.
You brought happiness to so many, but even those you brought crisis to will miss you. The most loveable rogue.
You managed to live your entire life your own way. The more I think back about you the more I laugh! Party on SEALSEY!!!!!! Thank you for showing us your way. Reeespect.
The undisputed King of Cotillo. Lover. Fighter. Radical. Friend. You live on through us, treacle. ⚡️🕺😍"