Tweet
Rene Egli bring us news of their summer Starboard Tiki Camps..
Starboard Tiki Camp Youngster Edition July 14th – 18th  2020
You love to blast along full speed, or have just started your first vulcan, spock, or loop attempts? Then our Tiki Camp Youngster Edition is for you! Young Rippers, don't miss your chance to take your windsurfing to the next level! Starboard and Rene Egli have put together an exclusive Windsurfing Camp coached by former PWA Freestyle competitors Phil Richards and Danielle Lucas and have invited Youth Star Lennart Neubauer along to share all his tips and experiences with you throughout the camp.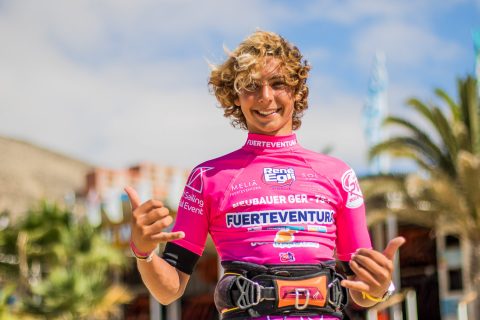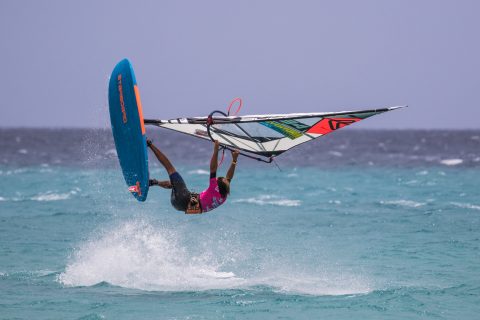 Lennart Neubauer in Fuerteventura
Have fun on the water and meet other rippers like you while you improve through professional land and water coaching especially designed for you. Do you want to be a part of the next generation of young rippers? Make sure to join our Tiki Camp in Fuerteventura this Summer.
https://www.rene-egli.com/windsurfing/events/windsurf-clinics
Starboard Tiki Camp Girls Edition – August 3rd – 8th, 2020
We will host this year the very first "Starboard Tiki Camp Girls Edition" with Lena Erdil and Kathi Seelack from mywindstories.com. These ladies created a new windsurf community from and for girls and will share all their experience and knowledge from 03.-08.08.2020 with the participants. The camp is aimed at intermediate and advanced participants who can manage the waterstart and are interested in freeriding, racing and first jumps.
On each camp day, two windsurfing units are planned. Around noon there will be a lunch-break, during which the videos of the previous windsurfing unit will be analyzed. After the afternoon windsurf-session, the regeneration units will take place to be fit for further windsurfing sessions.
In summary:
– 6 days coaching on water and on land
– Recovery training
– Event Lycra
– Lunch
– Professional photos and videos
475,-€ p.P. (camp only)
https://www.rene-egli.com/windsurfing/events/windsurf-clinics
For Bookings and more information e-mail: marketing@rene-egli.com