Tweet
The Dunkerbeck Speed Challenge is gearing up for a new season with three virtual events!

"Because of the ongoing Covid-19 restrictions we have decided to continue with the online format and make it even bigger: The Dunkerbeck Speed Challenge Virtual Global Tour consists of 3 event periods:

Period 1:  Gran Canaria Dunkerbeck Speed Challenge 01.04. – 31.05.21
Period 2: Summer Edition of the Dunkerbeck Speed Challenge 01.07. – 31.08.21
Period 3: The Third 01.10. – 30.11.21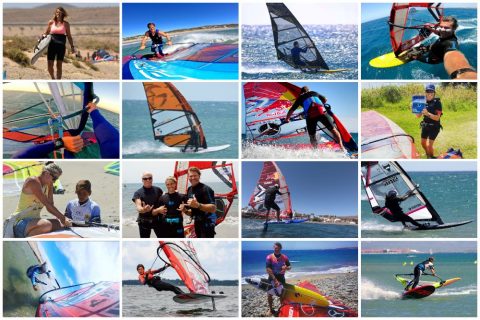 Each period will have their individual winners and rankings.
Also we give a special topic to each period
Period 1: Who's the fastest on 1/2hr sailing (tribute to Defi long distance race)
Period 2: Who's the fastest alpha racer (summer fun, good vibes)
Period 3: Who's the fastest on 500 m (because it's the Lüderitz World record time)
In each Period we will award Top 3 in the following categories:
OPEN Male & Female · Grand Master (51-60) · Super Master (61-70) · Ultimate Master (71-99) · Youth (0-10) · Junior (11-14) · Junior Plus (15-18) · Foil (from www.gps-foilsurfing.com)
To equal the differences between windsurf spots, we'll also raffle in prices between all competitors.
There are tonnes of prizes to be won including subscriptions to Windsurf Magazine. Check the event web site for all the details!
"Speed-surfing is for every windsurfer- no matter the spot, the gear, the age or whether you are professional or amateur as long as you enjoy it and feel the need for speed! Keep the spirit up and feel the sensation of going faster and faster!"
But also each Spot is different…
Speed surfing is for everyone also in all kind of conditions. You can battle with your friends at your lake to see who's the fastest and you also can check if there are other postings from your spot. Probably you did a fabulous job at your spot in the respective conditions but speeds are not enough to enter in the top 20.
For that reason we raffled a lot of prices between ALL posted sessions no matter the position in the ranking. Due tho the Covid-19 travel situation in a lot of countries it's not so easy to plan a surf trip- but we want to keep up the racing- spirit and therefore the worldwide-online format is just perfect.
Or you take the Foil and take part in our Foil Events on www.gps-foilsurfing.com
We are happy to continue with the competition format to stay motivated and find more windsurfers for the speed surfing discipline.
Because it's still our main motivation to mobilize the entire windsurfing community using current technology to compete together from any country in the world without traveling, while promoting windsurfing as an ecological sport and healthy lifestyle.
#Save The Dates…
… don't forget to take part in all three online events:
Period 1: 01.04.2021- 31.05.21
Period 2: 01.07.2021- 31.08.21
Period 3: 01.10.2021- 30.11.21
You find all information about the Dunkerbeck Speed Challenges HERE
Looking forward to seeing you in the rankings!