Tweet
The Duotone Now- The first sail fully dedicated for smaller frame ripper.
The first sail fully dedicated for smaller frame ripper. A familiar concept – unique execution. Women, young rippers and smaller riders up to 160 cm in height often struggle with regular sails because of their stature, strength and limited lever forces. At the same time they are often more talented surfers than others, so they are right to demand a full-featured and easy-to-control rig. For these individuals we have specifically developed the NOW – a highly lightweight, powerful and high-quality performance handling sail developed based on the current SUPER_HERO model yet adapted so it can be used by smaller/lighter riders with ease. While most sail brands use the same layouts and materials for grom and women sails as in their adult-sized sails for reasons of simplicity (e.g. the heavy X.PLY), we do things differently. Thanks to the years of collaboration with all the big windsurfing schools (e.g. Duotone Pro Center, ION Club, FBC), we have taken advantage of their wealth of knowledge to design the NOW. The magnificently balanced shape, lightweight monofilm and sophisticated mix of materials in the iMODULAR DESIGN guarantee low weight AND durability.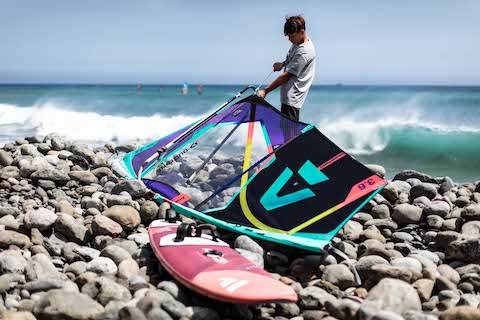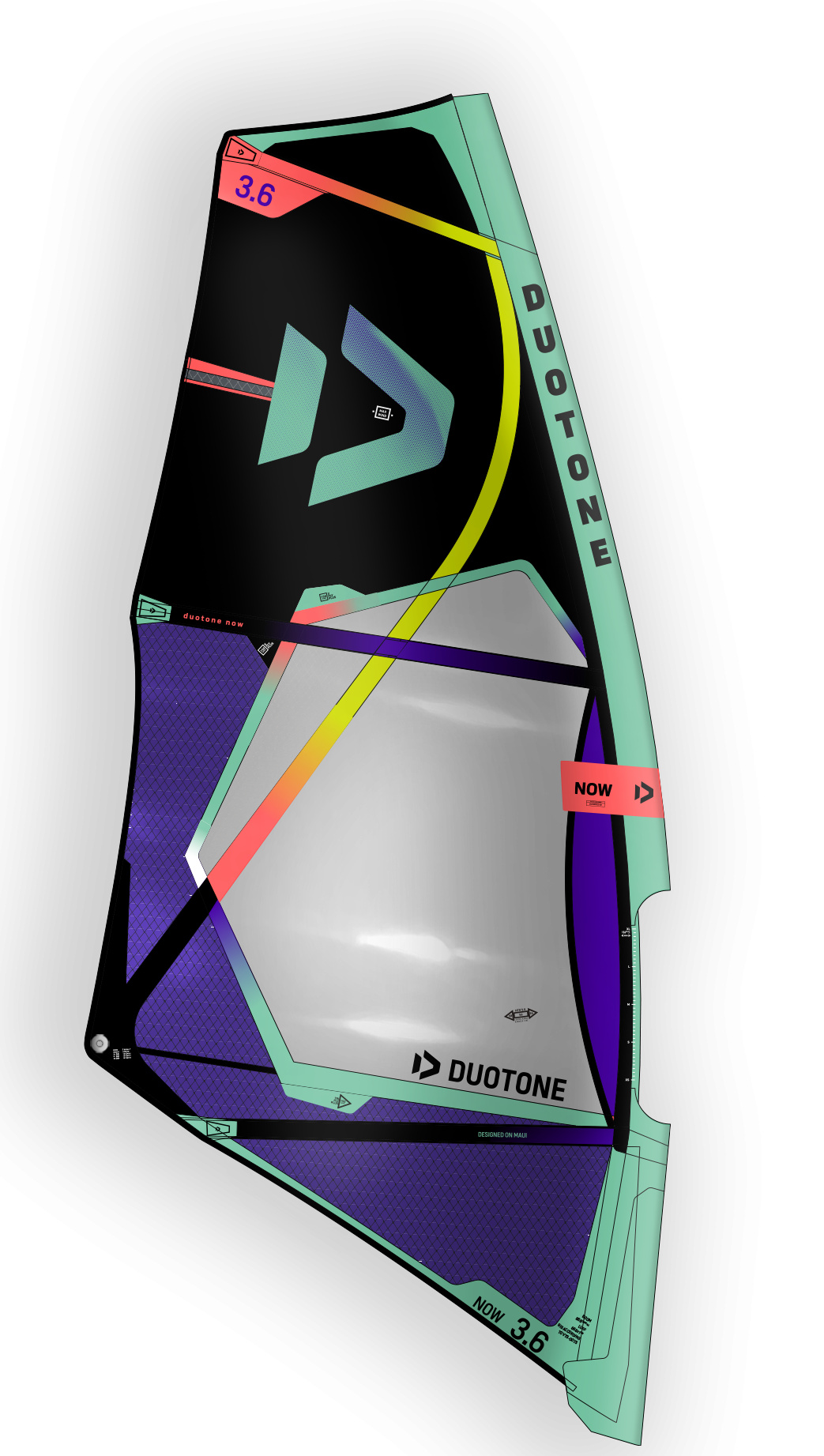 'KAI AND ME WANTED TO CREATE A SAIL SIMILAR TO MY SUPER_HERO BUT WITH EVERY ASPECT BEING TAILORED AROUND SMALLER-FRAME RIDERS. WE'VE DEVELOPED THE NOW WITH A COUPLE OF FEMALE MAUI LOCALS AND POZO'S NEXT GENERATION OF GROMS. SO FAR EVERYONE JUST LOVES IT!' – VICTOR FERNANDEZ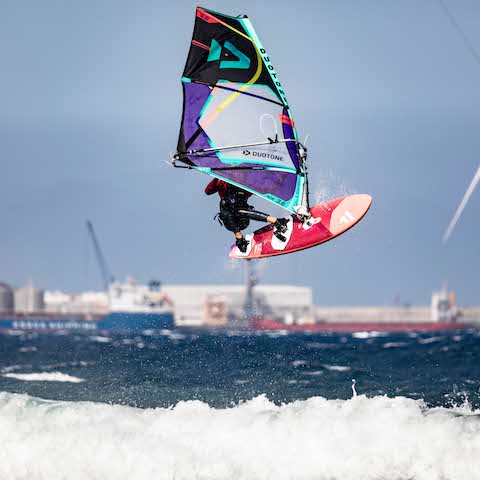 KEY FEATURES
VTS TAIL outhaul specs: NEW each sail carries individually defined indications for the correct outhaul extension.
CONVEX DACRON LUFF-PANEL: straighter luff curve, 3-batten-layout and our convex dacron luffpanel all result in a softer sail ideal for lighter riders.
SUPER LIGHTWEIGHT: the 3-batten-layout, super-light bumper and our weight optimized panel-layout all result in a super lightweight ideal for smaller-frame riders.
VTS 2.0: optional quick rigging patch allows "to the spot" trimming without even looking to the top (patent pending).
HOLLOW LOWER LEECH with additional MINI BATTEN: This stabilizes the profile above the boom and prevents leech flutter.
XPLY PLUS (100/150 microns): The laminate with the lowest stretch and the best UV and puncture resistance on the market.
TRI PLY foot panel (150 micron): additional 3rd thread direction increases rip-stop ability by 30%.
Unbreakable Epoxy Battens.
iROCKET 2.0: Factory calibrated individual batten tensions using a torque wrench.