Tweet
Exotic locals for your next windsurfing holiday
There is no better way to escape from the hustle and bustle of daily life with an exotic getaway to a remote location. Think amazing scenery that simply takes your breath away, jaw-dropping windsurfing conditions that will make you want to hit the water before you even unpack and luxury hotels that cater to your every whim. Well the team at Planet Windsurf Holidays is on hand to make these dreams a reality with their list of extraordinary locations you have to visit this year:
Anse La Raie, Mauritius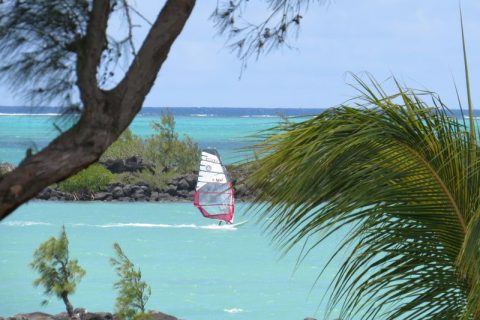 Located on the northern tip of the stunning island of Mauritius, Anse La Raie offers a quiet, unexplored location for your next windsurfing holiday. Magnificent turquoise flat waters stretch out to the reef which protects this amazing spot. Just down the road the newly renovated Lux Grand Gaube offers unparallel spa and gym facilities as well as two private beaches and a variety of restaurants that will take you on a culinary journey like no other!
Golf De Roses, Spain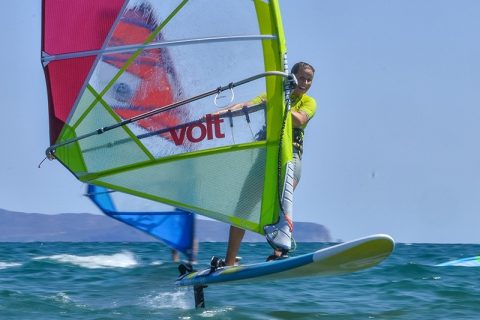 If its authentic culture, sprawling winelands and a gourmet food and wine escape you are after, then Spains's Catalan region is calling your name. Here you can stay at a real Catalan farm that has been revamped into a luxury boutique property that even features its own bodega for wine tasting those fantastic Spanish varietals! The bay of Golf De Roses located nearby offers one of the best windsurf schools in the world including one of the most progressive wind foiling programmes with rentals, hire and even guided courses on offer!
Icaraizinho, Brazil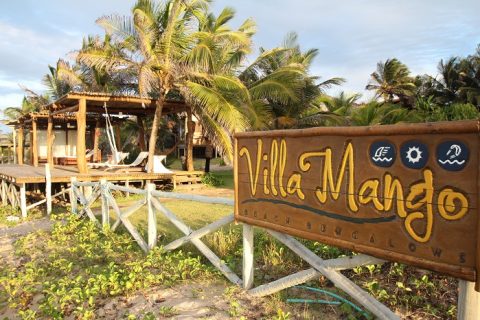 Getaway to this tranquil and charming region of Brazil and enjoy easy sailing at a beautiful wide sandy beach with the perfect side shore wind. Villa Mango offers a unique accommodation offering in this beautiful part of the country and it is here where the rustic charm of Brazil meets fantastic standards of service. Located in the prime beachfront position in Icaraizinho, your spacious bungalow provides views like no other and is perfect for a simple retreat away from the crowds.
Limnos, Greece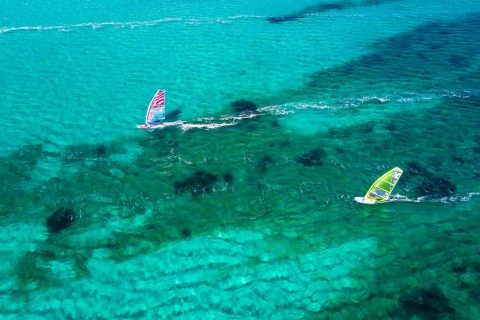 Located in the magical waters of the Aegean Sea, Limnos Island offers an undiscovered destination that windsurfers will absolutely love. The large bay is perfect for beginners looking to learn and intermediates wishing to advance their skills. And within walking distance of this fantastic spot you will find Keros Blue, a brand new hotel made of glass and stone that seamlessly blends in with the rugged environment and offers the perfect place to unwind after a long day on the water!