Tweet
---
WINDSURF MAGAZINE #373 MARCH ON SALE NOW
The March 2018 Issue of the world's only monthly English-language windsurfing magazine is out now!
---
Subscribe and receive your copy in either Print or Digital format.
(Prices include delivery anywhere globally 10 times a year.)

Driven – Lüderitz Speed, Faroes Adventure, Tested: 115 Litre Freeride Blasting Boards & 5.7 Crossover Sails, Sarah-Quita Offringa Interview, Harty's 'Game Changer' Tips, Sarah Hauser Profile, RRD Freestyle Designs, Lancelin Ocean Classic, Marco Lang's Success Story, Freemove Tuning With Jem Hall.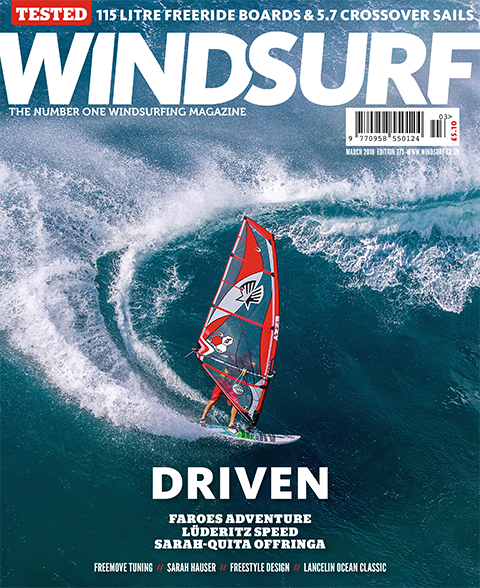 BIG JUICY READS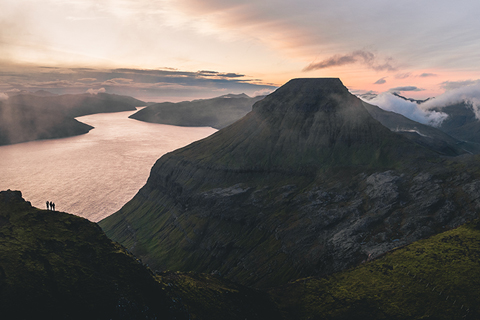 Far North
The Faroes are little known for windsurfing but Jamie Hancock made an explorative trip to discover more about the islands of the far north.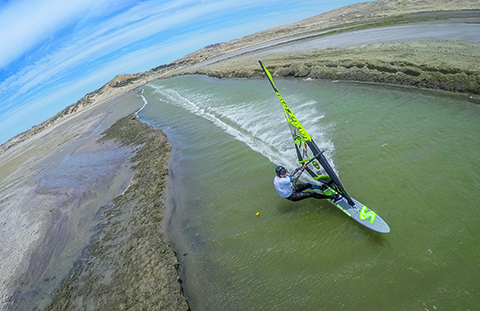 Lüderitz Lowdown
Lüderitz is THE spot to break windsurf speed records! Pete and Zara Davis give us a compelling insight into the event and the place.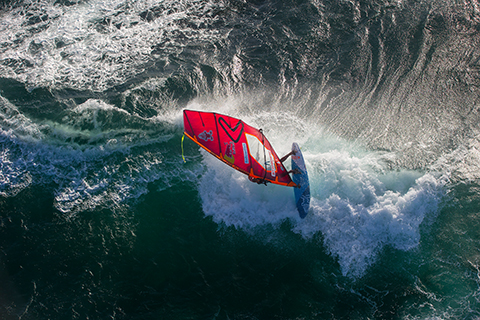 Classic Comeback
Jane Seman, Karin Jaggi, Adam Lewis and Ben Proffitt tell us more about their experiences at one of the world's longest running windsurf competitions.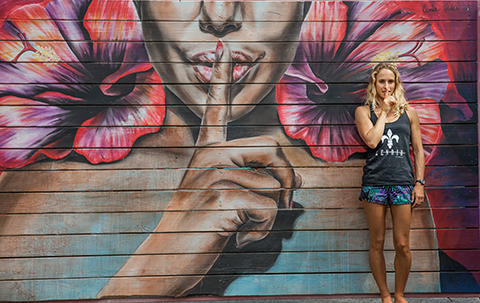 Girl On Wave
Sarah Hauser is known for her big wave exploits but is also an engineer and talented musician, JC finds out more about the champion windsurfer.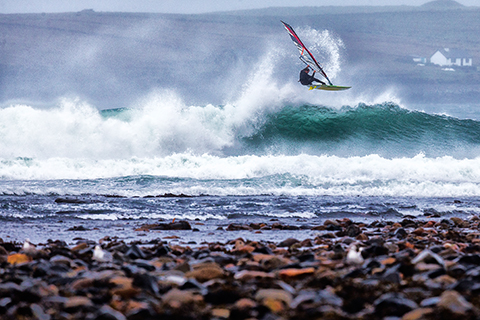 Raw Elements
With ice-cold temperatures from dawn 'til dusk, JC, Adam Lewis and Timo Mullen detail the highs and lows of chasing the raw elements in Ireland.

Trick Factory
2017 was a banner year for RRD in freestyle, we learn more about their freestyle kit development program and star rider, EFPT champion Jacopo Testa.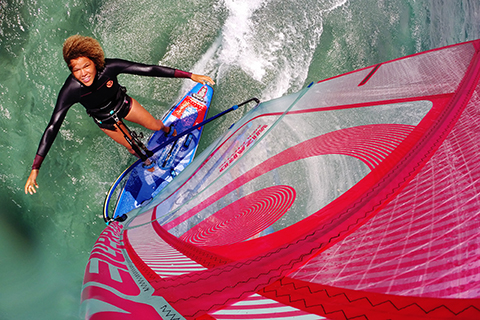 Results Driven
Only one sailor made the podium in all three PWA disciplines in 2017 – Sarah-Quita Offringa. JC interviews the multitalented 14 x PWA world champion.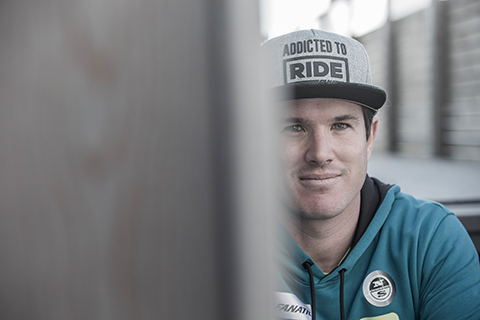 The Long Game
Austrian slalom sailor Marco Lang tells us about his breakthrough 2017 season, maiden PWA win and how he has played the long game for success.

GEAR SHED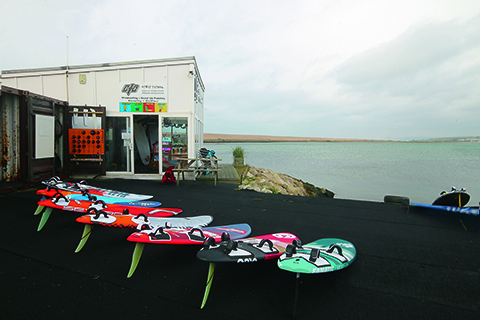 115 Litre Freeride Blasting Boards  
Fast but friendly, we put 2018's 115 litre freeride blasters under scrutiny in UK waters.
THE LINE UP
• FANATIC BLAST 115 TE
• GOYA VOLAR 115 PRO
• JP MAGIC RIDE 112 PRO
• RRD FIREMOVE V3 110 LTD
• SEVERNE FOX 120
• STARBOARD CARVE IQ 114 L.C.F.
• TABOU ROCKET WIDE 110 LTD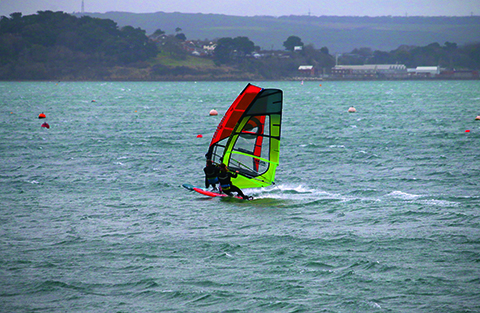 5.7 Crossover Sails
From waveriding to blasting and everything between, we test the all-round capabilities of 2018's 5.7 crossover sails.
THE LINE UP
• EZZY ZETA 5.8M
• GA SAILS HYBRID 5.6M
• GOYA NEXUS 5.9M
• LOFTSAILS PURELIP 5.7M
• NEIL PRYDE ATLAS 5.8M
• NORTH SAILS SUPER SESSION 5.6M
• POINT-7 SPY 5.9M
• RRD MOVE MK6 5.7M
• SEVERNE GATOR 5.7M
• SIMMER APEX 5.7M 

TEKKERS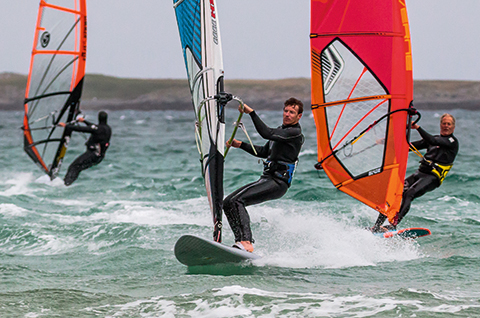 When The Light Bulbs Start To Flicker
After a string of windy clinics in and out of the waves, Harty reveals, with the help of his charges, which tactics, tips and technique tweaks, have been game changers.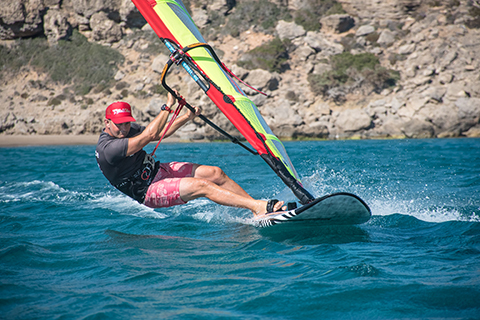 Move On Up With Jem Hall – Freemove Tuning
Jem tells us how to get the very best out of Freemove (FM) boards.


BOARDSHORTS
Latest & Greatest
Shiny and new stuff here only folks as we run down this month's latest and greatest windsurfing kit and offers.
RYA Knowledge
The RYA's Chief Instructor for Windsurfing, Amanda Van Santen, tells us how you can turn your passion for windsurfing into an instructing career.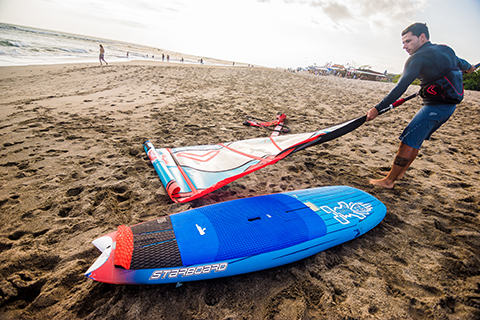 Lowdown
Franz Orsi gives the lowdown on how Starboard's brand new Hypernut 4in1 board concept came to life.

SITTIN' ON THE DUNNY
Editorial
Driven to sail or sail driven, windsurfers are both but the editor discusses how our sport breeds and attracts driven individuals.
Affairs Of The Hart – What Rules?
Harty takes a humorous sideways look at wave sailing rules. Lots of shouting from various nationalities is rarely backed up by any sound knowledge!
Get your Print or Digital copy now!