Tweet
FANATIC CARBON FOIL RANGE 2022
Fanatic are happy to announce that their brand new Carbon Foil Range is online from today!
Aero High Aspect Carbon:
If you want to take your riding up a notch or two – our new Carbon Foils are ready for that! With almost two years of R&D these foils aren't only performing like a dream, they're designed to take the punches of your rising level.
Our engineering team went through intense R&D running all sorts of simulations with attention to detail and on-water testing for several months with each prototype. We wanted to make sure these Carbon masts and fuselages not only feel solid and perform to the expected level, they also need to handle the forces of those riders pushing the air game. With 5 masts lengths and 3 fuselages this range offers the dream combo for any foiler out there.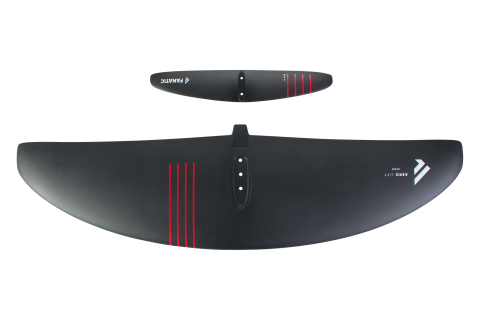 Fanatic X Duotone COLLAB Carbon TE:
At the top of our new Carbon range we've designed a mast especially for those riders pushing the limits. The 82cm Fanatic X Duotone COLLAB Team Edition mast comes with a faster profile, reduced weight and extremely rigid High Modulus Carbon layup.