Tweet
First Period of the Dunkerbeck Speed Challenge Virtual Global Tour has come to an end.
Here is the report from the Dunkerbeck HQ! Don't forget subscriptions to Windsurf Magazine are part of the prizes!

---
Challenge accepted!
An incredible 870 windsurfers from 32 different Nations in the Fin and Foil ranking took part!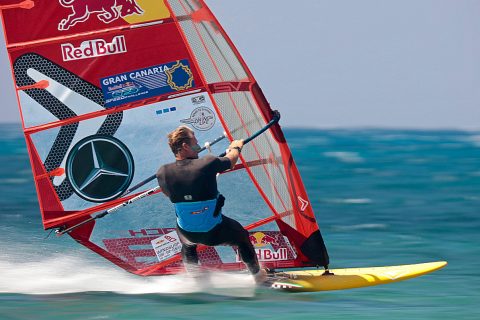 Conditions have not been easy- in Europe the riders had to deal with the coldest spring since decades and a snowing April but… and this it, what counts: also, strong winds for incredible speeds! Almost 50 riders with 40+ knots (average over 250m) on their gps!
The spots in the Netherlands had been the places to be really fast this spring.
Grevelingenmeer – Ouddorp Haven & Markermeer – Houtribdijk
In the top 5 of the open category, we have a lot of familiar faces and also some new riders for our ranking.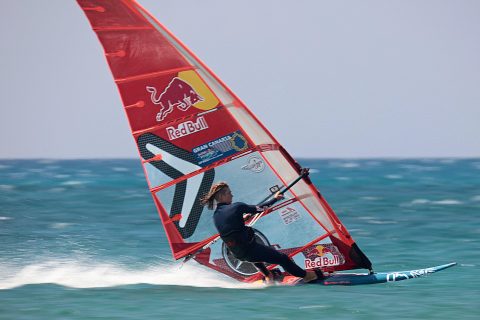 The other sensation is how hard are pushing the 86 sailors of the foil ranking!
The French

Nicolas Goyard

achieved incredible 36.42 knots (67,45 km/h) Average Speed over 250m. This is the fastest speed ever measured on a windsurf foil!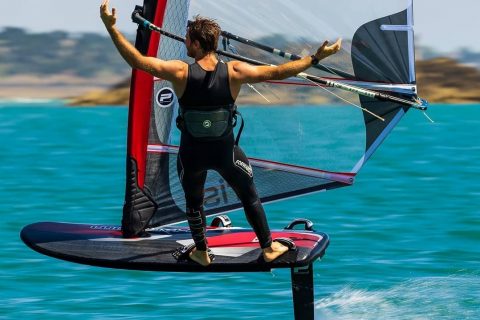 Our Tour is more global than ever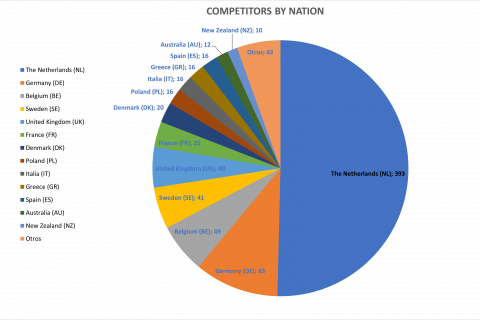 781 Windsurfer in the Fin Ranking!
We are happy to see a new record of participants in our ranking. Everyday more and more windsurfers are sharing the passion with us by posting their sessions in our Events.
30 different Nations
Once again the Netherlands crush the ranking with almost 400 sailors followed by close to 100 Germans, almost 50 surfers from Belgium, 41 from Sweden and 40 GB. We welcome also sailors from Hong Kong, Mauritius, Japan.
Concrete:
46 Riders with 40+ knots sessions
Thanks, to the gps technology it's now possible for every windsurfer to measure you speed on the water and thanks to www.gps-speedsurfing.com there is platform to save sessions and to compare with others and to push. Combined with the Dunkerbeck Speed Challenge the riders have a good motivation to take advantage of every windy moment.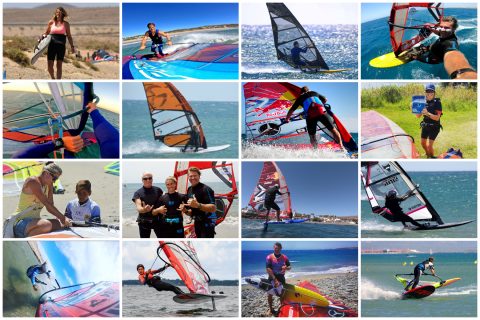 30 Women in the Fleet
Back in the days Speed sailing was clearly dominated by man with a few exceptions. Nowadays we see an increasing number of Women pushing the speeds. On top of all the Swiss Heidi Ulrich with almost 40 knots av speed on 250m
GRAN CANARIA Dunkerbeck Speed Challenge
For the Top 3 in all our categories of the Gran Canaria Dunkerbeck Speed Challenge (Period 1) you can win cool trucker caps from Chris Benz, GoPro accessories, Daily Dose merchandising, AV Board ace masks, shirts & lenyards from Dunkerbeck
A participation is completely free of charge. You just need to create an account on www.gps-speedsurfing.com or www.gps-foilsurfing.com (same account is working on both websites)
By uploading your session on the platform you enter in the ranking.
DSC reserves the right of participation.
Allowed GPS Devices you'll find on www.gps-speedsurfing.com 
Every registered windsurf spot is valid.
Just switch on your GPS, go to the water and sail as fast as you can.