Tweet
---
WINDSURF MAGAZINE #372 JANUARY FEBRUARY ON SALE NOW
The January February 2018 Issue of the world's only monthly English-language windsurfing magazine is out now!
---
Subscribe or buy your copy here in either Digital or Print versions!
(Prices include delivery anywhere globally 10 times a year.)

Into The Wild – Traversa's XXL Sessions – Iceland, Ireland & Nazaré, Slalom Start Tips, Cornish Storm, Weymouth Speed Week, Waveriding Styles With Peter Hart, Adam Lewis Interview, Jem Hall Windy Gybes Technique, Tiree Wave Classic, Travel Guide 2018, Tested: 95 Litre Crossover Freewave Boards.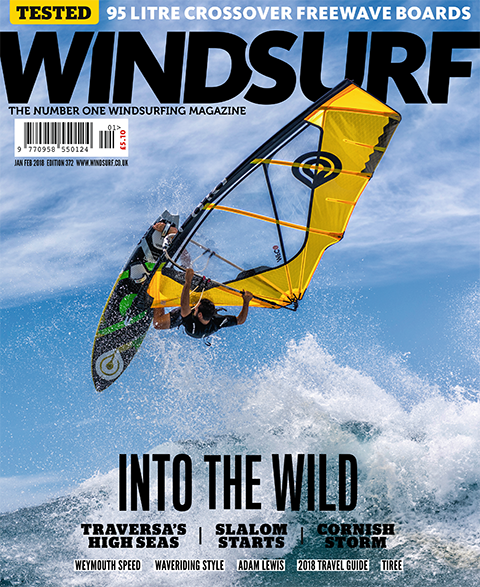 BIG JUICY READS
Chasing Lows
From Iceland to Ireland to Nazaré, Thomas Traversa has been on a mission to follow low pressures of significance. We document his incredible XXL sessions.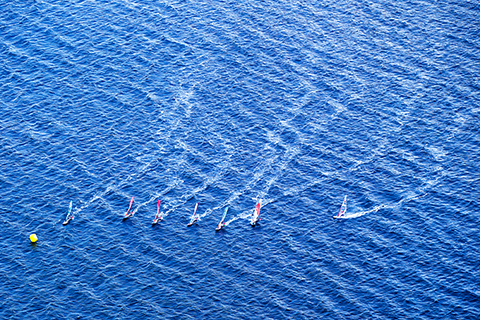 Start Line
The start line of any slalom race is where podiums can be decided; the world's best racers give their advice on how to get the holeshot.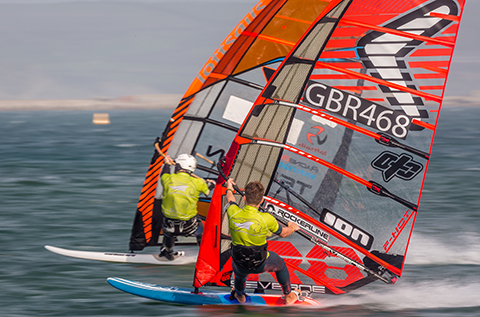 Weymouth Speed Week
The stars aligned for Weymouth Speed week 2017 with storms Ophelia and Brian in the mix; Pete Davis reports on the legendary UK speedsailing event.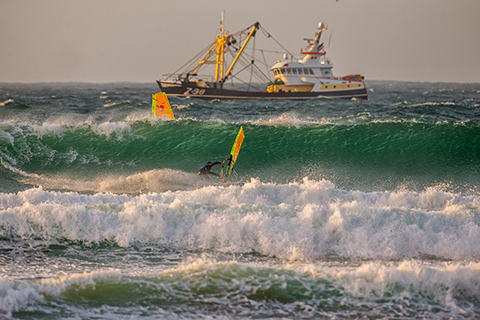 Storm Ophelia
John Carter, Ross Williams, Jamie Hancock and a crew of hardy Cornish locals bring us their account of the first big storm of the season.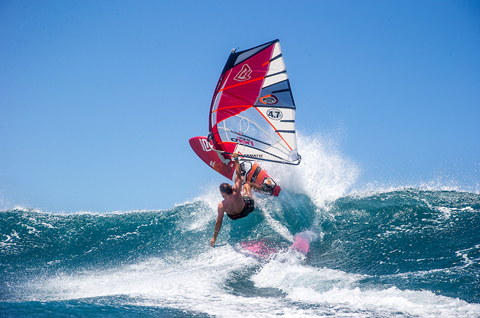 w
Adam's Good Year
With a career best of 5th in the Men's 2017 wave rankings, Adam Lewis has had a stellar year. Finn Mullen interviews him on his success.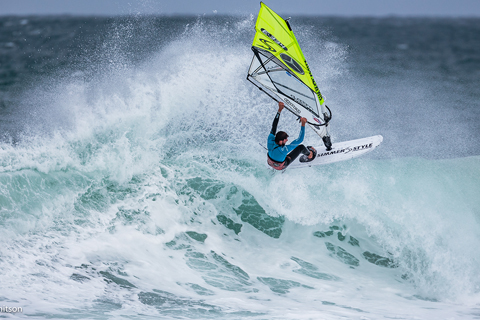 Truly Classic
The 2017 Tiree Wave Classic was windy, very windy! The riders tell us about the action and why this year's event was one to remember.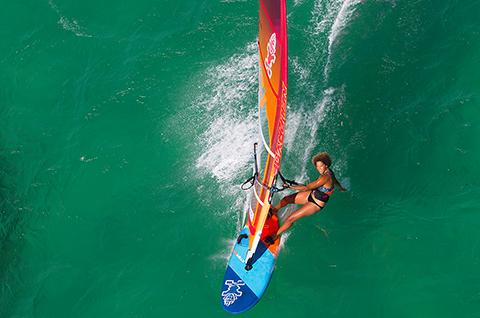 Travel Guide 2018
Travel tips with Klaas Voget, micro guides to some of the world's best windsurfing centres and top 5 picks from Planet Windsurf Holidays and Sportif Travel.

GEAR SHED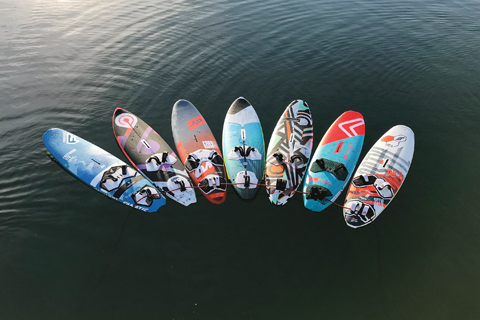 95 Litre Crossover Boards
From waves to flat water and everything between, 2018's 95 litre crossover boards are put to the test in UK waters.
FANATIC FREEWAVE STB 95 TE,
GOYA ONE PRO 96,
JP FREESTYLE WAVE PRO 94,
QUATRO POWER 95RRD FREESTYLE WAVE 96,
SEVERNE DYNO 95,
TABOU 3S LTD 96,
RRD FREESTYLE WAVE V4 LTD 96

TEKKERS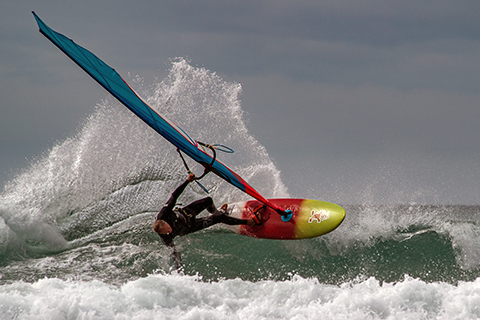 Peter Hart – Stylin'    
Peter Hart, abetted by some well-known names, contends that by focussing on a waveriding style, you can improve both technique and the overall experience.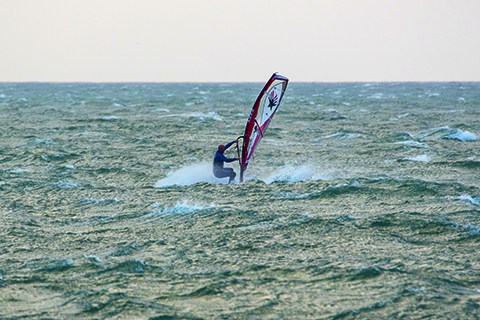 Move On Up with Jem Hall – Windy Gybing
Jem gives us tips for making our gybes when it's wild and windy.

BOARDSHORTS
Latest & Greatest
From the back channels of clandestine windsurfing industry networks, we bring you news so confidential that it took our very strongest tea and biscuits to decode.
RYA Knowledge – Windsurfing For All  
Windsurfing with disabilities is challenging, but the barriers are being broken down with new programs and developments, the RYA tell us more.

SITTIN' ON THE DUNNY
Editorial
The editor discusses windsurfing's close relationship with the wild and the benefits it brings.
Affairs Of The Hart – Embracing The Evil Tack
Port or Starboard? It matters more than it should. Harty offers some advice and observations on the subject of one-tacki-ness!
Get your Print or Digital copy now!