Tweet
WINDSURF MAGAZINE #392 JANUARY FEBRUARY 2020
The Great Escape: Sylt's cruel seas, Tested – 2020 5.0 Wave Sails & 95 litre Crossover Boards, Yentel Caers & Pierre Mortefon interviews, UK Comp. Reports, How-to body drag & layback jump, Sarah Hauser at Cloudbreak, 2020 World Travel Guide, Lough Neagh.
---
Subscribe and receive your copy in either premium Print or Digital format.
(Prices include delivery anywhere globally 10 times a year.)


---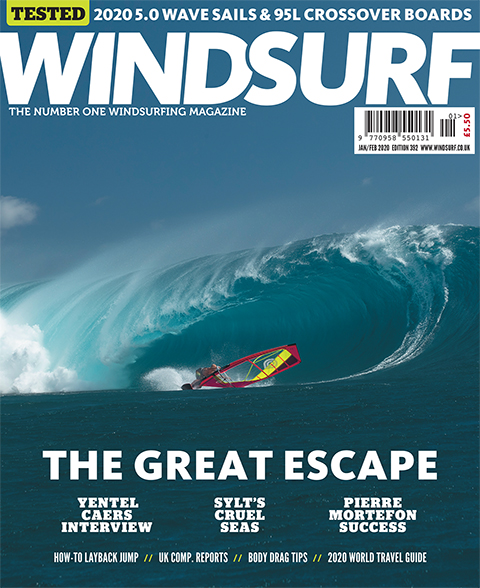 Cover: Tahiti based French windsurfer, Charles 'Charliboy' Vandemeulebroucke in deep at his adopted home break of Teahupo'o.
Photo: Ben Thouard.
---
BIG JUICY READS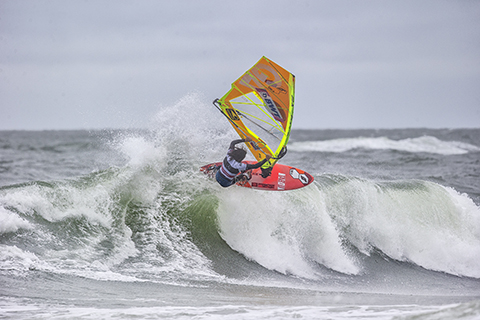 THE CRUEL SEA
The PWA wave world tour stop at Sylt has a reputation for cruel seas, a maker or breaker of dreams; the pros give their thoughts.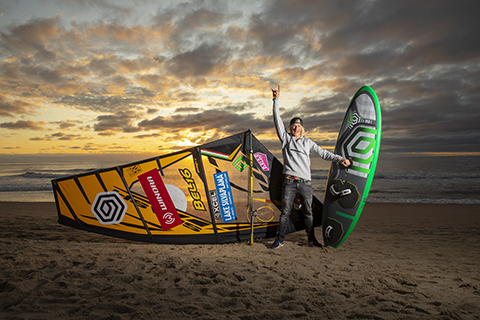 YENTEL CAERS B-16
Belgium breeds PWA freestyle world champions – most recently Yentel Caers, who just won the 2019 title. JC finds out the secrets behind his success.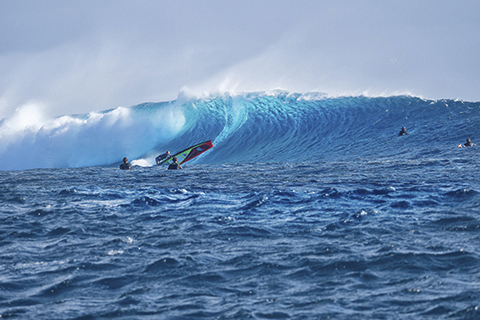 DREAM IT, DO IT
Sarah Hauser realised her dream to ride the fabled waves of Cloudbreak, Fiji. She tells us more about her successful adventure to the South Pacific.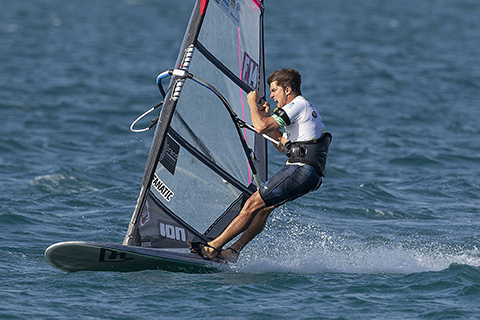 CHAMPION DU MONDE
Pierre Mortefon tells us how he took the 2019 PWA slalom title and his sponsors let us know what makes him one of the world's best.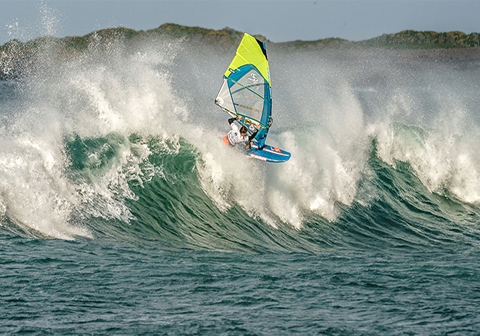 TIREE #34
The Tiree Wave Classic's 34th year started calm but ended with a bang! Event photographer Richard Whitson gives us the scoop on another banging Tiree comp.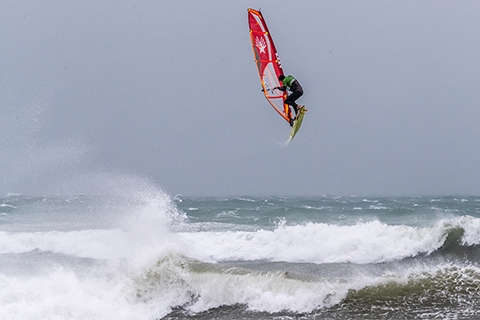 THE FINAL!
Mark Dowson rounds up the action from the British Wavesailing Association's final event of 2019 and John Carter speaks to men's pro champion Phil Horrocks.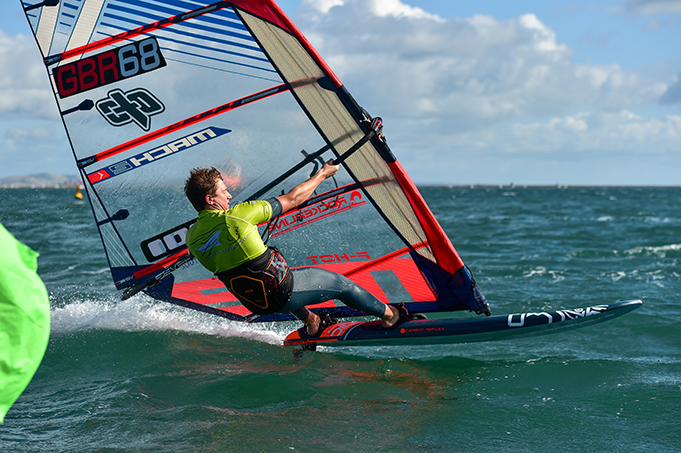 A WINDY ONE!
Weymouth Speed Week was hailed by organisers as one of the windiest ever! Pete Davis tells us how it all went down!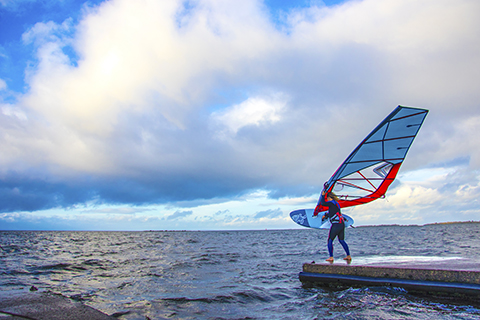 THE INLAND SEA
Lough Neagh in Northern Ireland is the UK and Ireland's largest freshwater lake; Finn Mullen tells more about its history and windsurfing.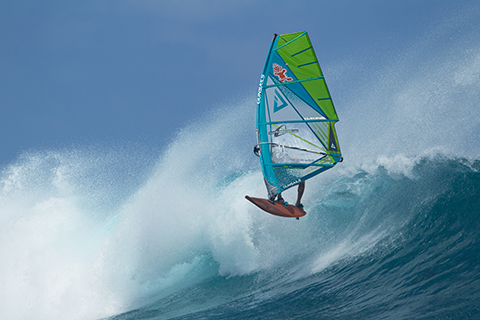 WAVES OF CHANGE
Florian Jung had a desire to make a trip to the South Pacific and tells us how he found perfect waves but left with a changed perspective.

GEAR SHED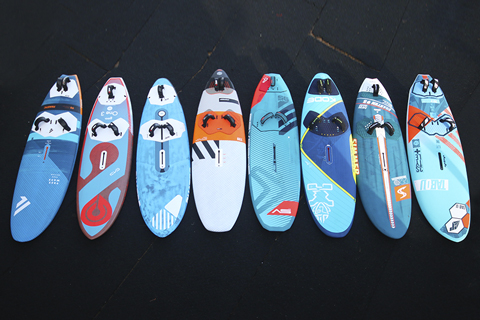 ON TEST: 2020 95 LITRE CROSSOVER BOARDS
The test team put a range of fresh crossover designs under review in UK waters. These include:
FANATIC FREEWAVE LTD 95,
GOYA ONE 3 PRO 95,
QUATRO POWER PRO 94,
RRD FREESTYLE WAVE LTD 96,
SEVERNE DYNO 95,
SIMMER QUANTUM 95,
STARBOARD KODE 95,
TABOU 3S+ CIF 96.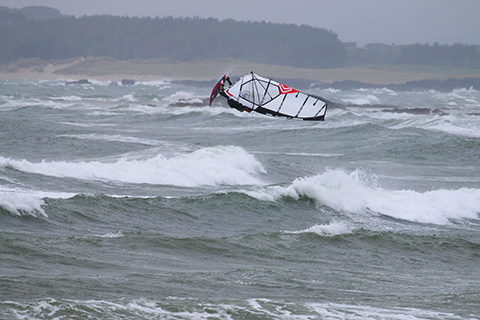 TEST: 5.0 ALL-ROUND WAVE SAILS
The latest sails to power round a variety of sea states are put to test by the team in UK waves. These include;
DUOTONE SUPER HERO 5.0,
EZZY WAVE 5.0,
GA SAILS MANIC 5.0,
GOYA BANZAI PRO 5.0,
GUNSAILS SEAL 5.0,
LOFTSAILS WAVESCAPE 5.0,
NEIL PRYDE ZONE PRO HD 4.7,
POINT-7 SALT PRO 5.0,
RRD COMPACT VOGUE 4.6,
SEVERNE BLADE 5.0,
SIMMER ICON 5.0.

TEKKERS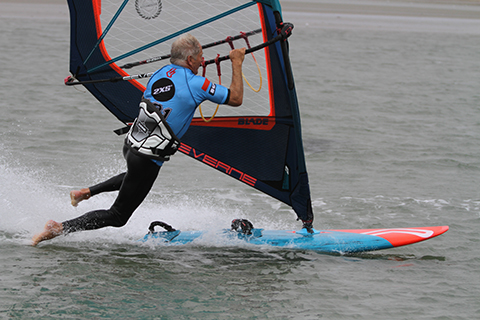 PETER HART MASTERCLASS – THE BODY DRAG
Old Skool it may be …but in truth the body drag has never lost its cool. Harty uncovers the secrets behind this classic stunt.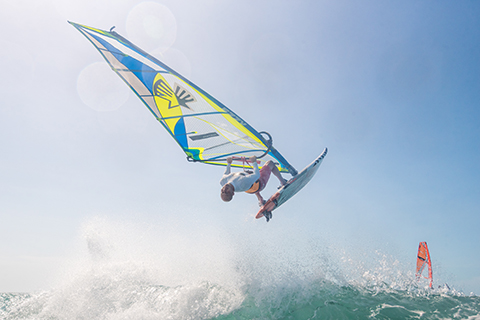 MOVE ON UP WITH JEM HALL – THE LAYBACK JUMP
Jem tells us how to throw our heads back in the air for the layback jump.

BOARDSHORTS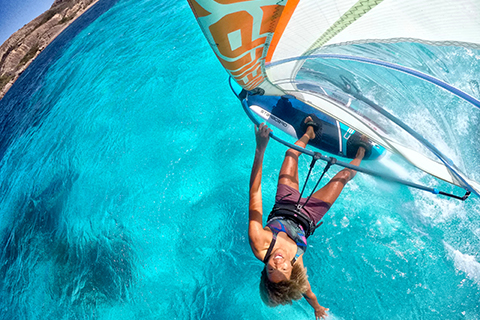 2020 WORLD TRAVEL GUIDE
Looking for some warmer weather? We give a guide to some of the best windsurfing destinations overseas.
LATEST & GREATEST
Imagine a world where there are no secrets or lies, just a utopia of 100% press releases; good news – it exists and it's right here.
RYA KNOWLEDGE – DO WHAT YOU LOVE
The RYA tell us how you could turn your favourite hobby into a career.

SITTIN' ON THE DUNNY

EDITORIAL – THE GREAT ESCAPE
Windsurfing's a distraction, an all-consuming one, a ticket to escape …whatever you want. The editor celebrates its powers.
AFFAIRS OF THE HART – IN DEFENCE OF A SMALL INDUSTRY
Harty poses the question of how, in a modern world, does windsurfing stack up against other industries?
---
Get your Print or Digital copy now!