Tweet
WINDSURF MAGAZINE #356 JUNE ISSUE ON SALE NOW
The JUNE 2016 Issue of the world's only monthly English-language windsurfing magazine is out now!
---
Subscribe or buy your copy here in either Digital or Print versions!
(Prices include delivery anywhere globally 10 times a year.)
EURO ISSUE – Lena Erdil gives the lowdown on the Tenerife Slalom training camps, Cadizfornia – Freeriding spot guide to Cadiz, Algarve road trip adventure, Graham Ezzy's thoughts on Europe, Hayling Island Storm Frank waves, Monty Spindler and Antoine Martin profiles, Peter Hart's tips for heavyweight sailors, Heli. tack how to with Jem Hall. Freeride test special: 140l. boards & 7.5 twin cam sails. Spain, Portugal and Canaries travel guide.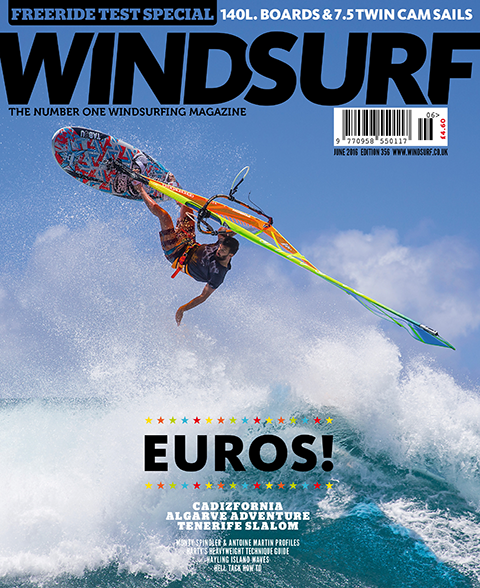 BIG JUICY READS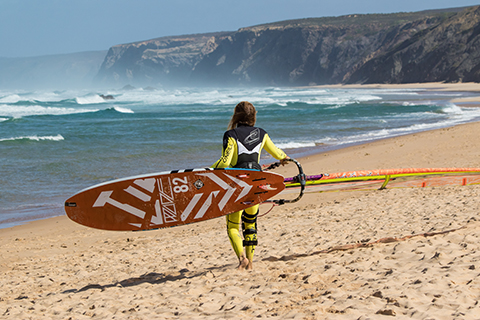 SOLITUDE
Frenchman Sylvain Demercastel roadtrips to the Algarve and reflects on the joys of not flying, experiencing the unknown and discovering new spots, even if they are just new to you!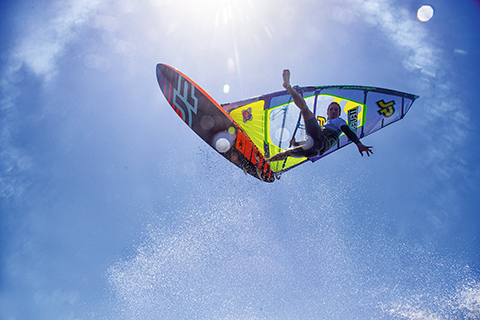 YOUNG GUN
Antoine Martin thrives on innovation in his wavesailing and a disregard for boundaries. Big waves, massive jumps and even greater wipeouts are his staple but what makes a young mind like Antoine's tick – JC finds out.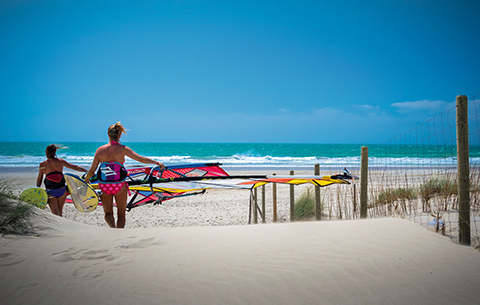 CADIZFORNIA
María Andrés gives us a spot guide to her homeland of Cadiz in SW Spain, a place she describes as a natural playground to enjoy watersports and having many more windsurf spots outside of well known Tarifa.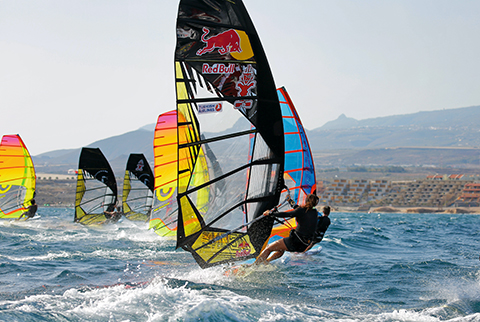 TENERIFE TRAINING
The annual Tenerife training camps have produced remarkable results for the riders that attend them on the PWA slalom tour. But what is it that makes these training camps so successful? Lena Erdil gives us the low down.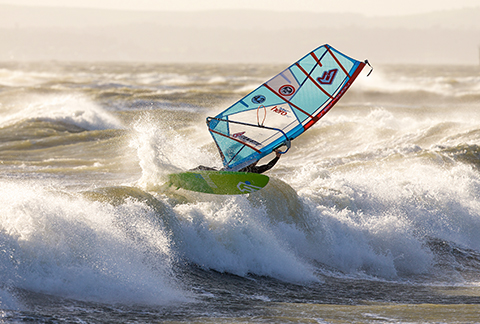 HURRICANE @ HAYLING
John Carter adds to Hayling Island's illustrious lineage of iconic high wind sailing images as Storm Frank hits the South Coast of England and Chris Audsley, Paul and Jack Hunt score its bounty.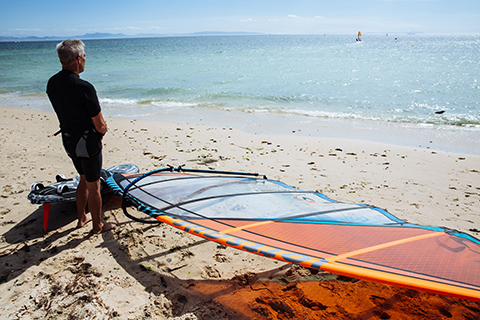 MONTY SPINDLER
From working with the original windsurfing pioneers, to topping recent podiums, Monty Spindler is one of windsurfing's most understated characters. A true craftsman, Iain Marwood profiles Monty's unique path.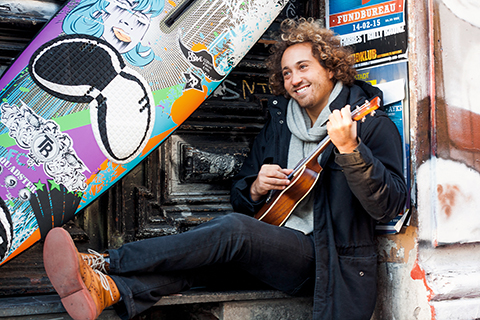 EUROS!
Graham Ezzy, muses on windsurfing life in Europe through the socially observant eyes of a Princeton educated Hawaiian sailor on the PWA tour.

GEAR SHED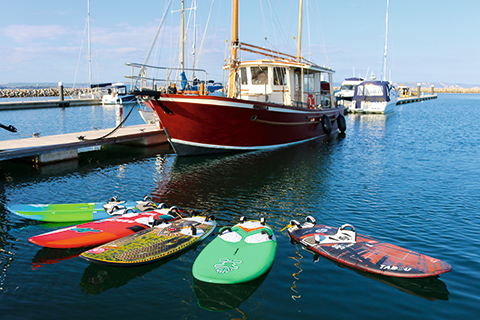 LITRE FREERIDE BOARDS   
Our testers review the light wind hulls designed for your freeriding pleasure.
RRD Firemove 140,
Fanatic Gecko 146 ,
Starboard Atom 140 ,
Tabou Rocket Wide 138 ,
JP Magic Ride 142,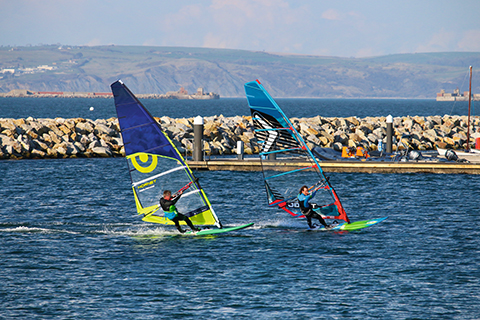 TWIN CAM SAILS 
Twin cammed – twice the pleasure of a full on race sail or half the power? – the test team find out.
North Sails Warp 7.7,
Severne Turbo 7.5,
GA Sails Cosmic 7.5,
Neil Pryde Hornet 7.7,
Tushingham Bolt 7.8,
Ezzy Lion 3 7.5,
Simmer 2XC 7.8,
TEKKERS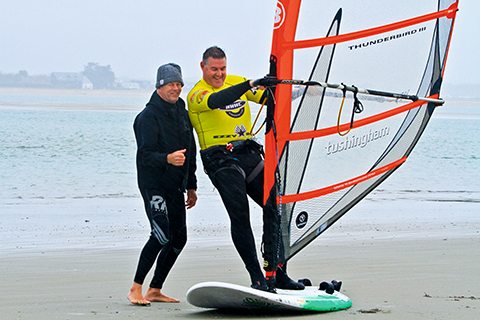 PETER HART TECHNIQUE – THE CHALLENGE OF BEING BIG
Large folk appear to be at a natural disadvantage when it comes to windsurfing skills compared to their regular sized peers. But Harty shows how with a change of attitude towards kit, themselves and technique, they can even the balance.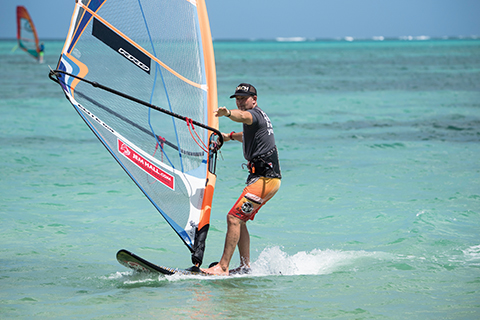 MOVE ON UP WITH JEM HALL – THE HELI TACK
Jem Hall gives us the lowdown on nailing the Heli. tack.

BOARDSHORTS

LATEST & GREATEST
The Panama papers contained information that the windsurfing industry sought to hide offshore. Well, not really, but if you want to find out about the latest kit, this is the place, honest guv!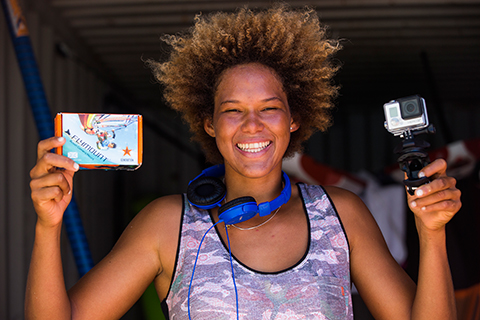 SARAH, CAMERAS, ACTION!
Sarah-Quita Offringa is one of the most talented and photogenic sailors in the world with a smile that lights up any lens; we sat down for a quick catch up with Sarah to ask for her POV (Point of View) camera tips.
SPAIN, PORTUGAL AND CANARIES TRAVEL GUIDE
We round up some of the best windsurfing spots to go blast, ride, rest and relax in Spain, Portugal and the Canary Islands and get the best knots for your euros!
SITTIN' ON THE DUNNY

EDITORIAL
The Editor explores the influence of Europe in windsurfing's past and present.
AFFAIRS OF THE HART – KEN'S WAY 
Peter Hart catches up with his old Sea Panther buddy Ken Way, the Leicester City psychologist and part of the legendary Way family who spearheaded the UK windsurfing industry.
Get your Print or Digital copy now!