Tweet
WINDSURF MAGAZINE #404 JUNE 2021
Revival: North Sea Storm Session, Tenerife Slalom Training, Tested – 2021 Freeride Foil Boards, British Sailing Team, Peter Hart's Planing Gybe Tips, Los Caños de Meca Spot Guide, Jem Hall Tacking Technique, Profiled – John Skye, Lina Erpenstein, Sam Esteve.
---
Subscribe and receive your copy in either premium Print or Digital format.
(Prices include delivery anywhere globally 10 times a year.) Digital edition is available now, print edition in shops and with subscribers soon.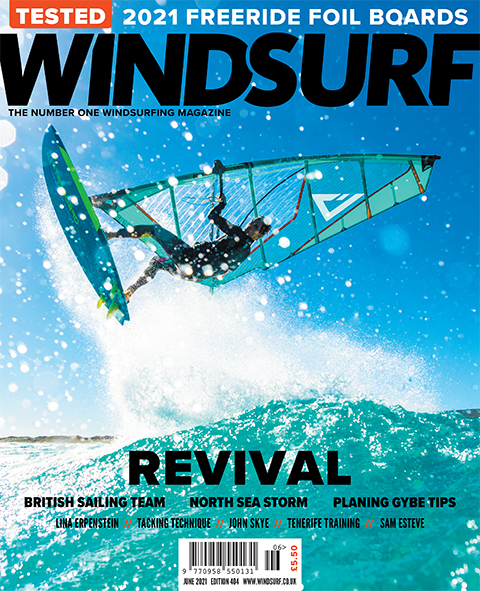 Cover  Florian Jung flying in South Africa. Photo  Samuel Tomé.
---

BIG JUICY READS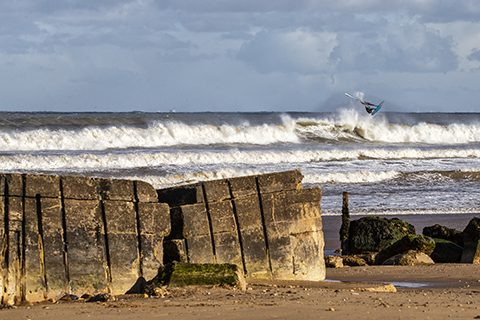 CALL OF DUTY
John Carter and Timo Mullen storm chase to Fraisthorpe on England's northeast coast. JC tells us more about the session and Mark Dowson gives us the details on his local.
TENERIFE TRAINING
Marco Lang and Lena Erdil give us the lowdown from El Medano, Tenerife, as the pros prepare for the 2021 racing season.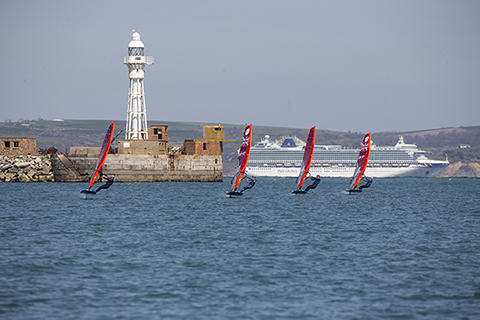 GOING FOR GOLD
Sam Ross tells us how the selection process for the British Sailing team works and the training already underway for the 2024 Olympics.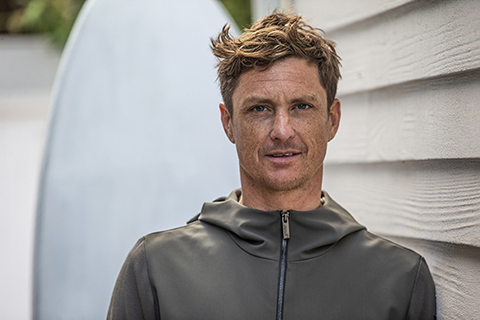 JOHN SKYE
Former European freestyle champion and multiple British windsurfing champion, John Skye, gives us an insight into what has shaped his long and varied windsurfing career.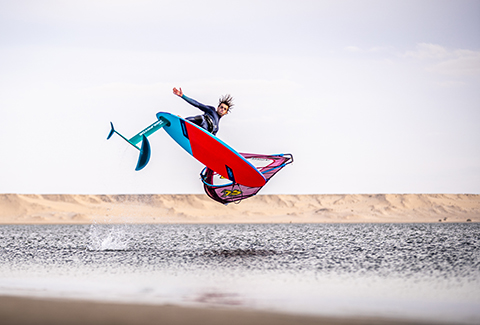 SAM STYLE
Two-time European tow-in freestyle champion Sam Esteve is known for his slick moves. The young Frenchman tells us all about his windsurfing and ambitions.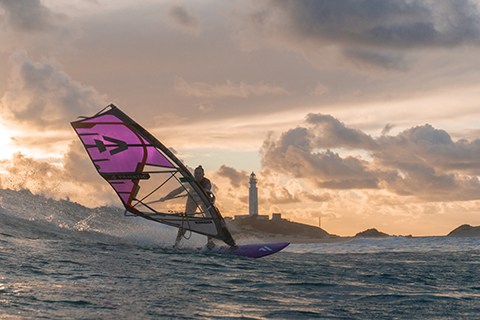 LOCAL LOVE
María Andrés sings the praises of her local spots around Los Caños de Meca in the south of Spain and gives us a guide to some of her favourites.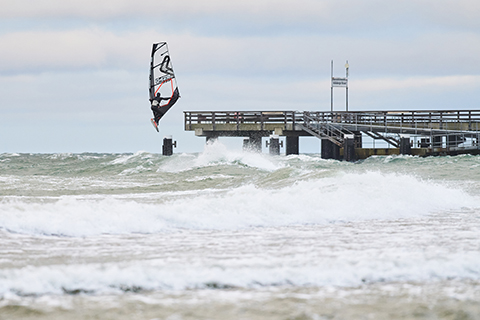 THE LIFE OF LINA
Lina Erpenstein has finished fourth in the PWA rankings three years in a row, all whilst studying to be a doctor; she tells us more about her varied life.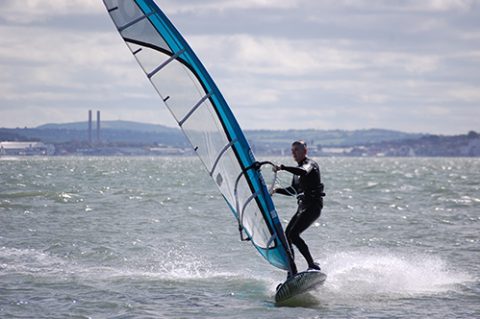 DO THIS!
Reader Rob Jarvis offers some entertaining tips for every windsurfer! Or as he told us, "Ten mistakes I've made, that good sailors don't!"  

GEAR SHED
2021 FREERIDE FOIL BOARDS 
The test team don their flying gear to check out some of the latest wind foil boards on the market. These include:
FANATIC BEE 7'8",
JP AUSTRALIA FREEFOIL 115 LXT,
SEVERNE ALIEN 125,
SLINGSHOT WIZARD 130,
STARBOARD FOIL FREERIDE 150 WOOD SANDWICH,
TABOU MAGIC CARPET 110 MTE.

2021 FREERIDE FOIL CATCH-UP TEST
The test team review the NeilPryde Glide Wind 13 freeride foil. 

TEKKERS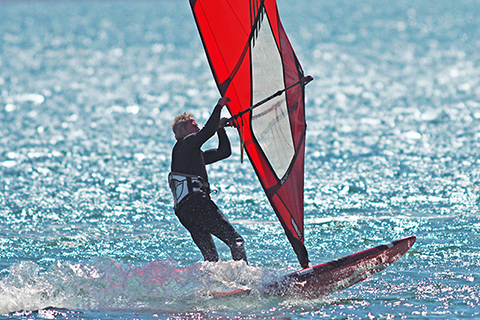 PETER HART MASTERCLASS – MISSION PLANING GYBE – PART 1
In the first of a two-parter on planing gybes, Harty starts by looking at revising your approach and attitude.
JEM HALL – TACK ATTACK!  
Jem outlines the main tips you need to achieve progression in your tacking technique.

BOARDSHORTS

LATEST & GREATEST
The world is a better place when you know the latest and greatest in windsurfing's press releases are right here for your reading pleasure.

SITTIN' ON THE DUNNY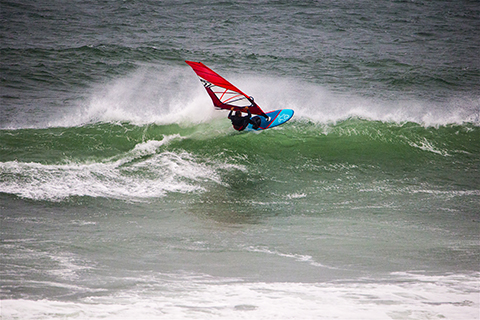 EDITORIAL – REVIVAL
The Editor takes a look at windsurfing's revival.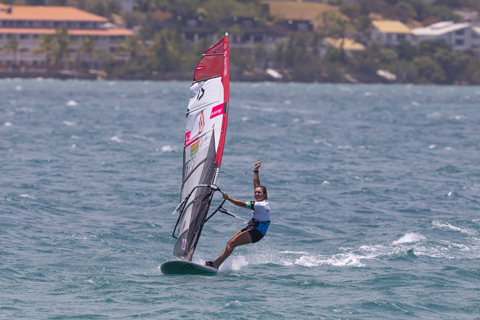 AFFAIRS OF THE HART – WINNING IS FOR LOSERS
Harty discusses research that shows having your eye solely on the prize may not be the best winning strategy.
---
Get your Print or Digital copy now!