Tweet
The most luxurious windsurfing destinations on the Planet
If you're looking to treat your family to a holiday they will remember forever or are looking for a special pampering getaway for you and your partner, then you need to keep reading. The team at Planet Windsurf Holidays are no strangers to the lux life and they believe that every holiday should offer that little extra opulence you wouldn't get at home. Here is their list of the most luxurious windsurfing destinations on the Planet for your next trip.
The Caribbean
The Caribbean offers spectacular jaw-dropping scenery, warm turquoise waters and divine beachfront hotels. For barefoot luxury at its best it just doesn't get any better than these islands. With so much to do in the area, from snorkelling right off the beach to kayaking and sailing, this a great option for families and couples looking for a multi-activity adventure. One of Planet's favourite spots is in Bonaire where they have a great partner windsurf centre located on the shores on the amazing Lac Bay windsurf lagoon.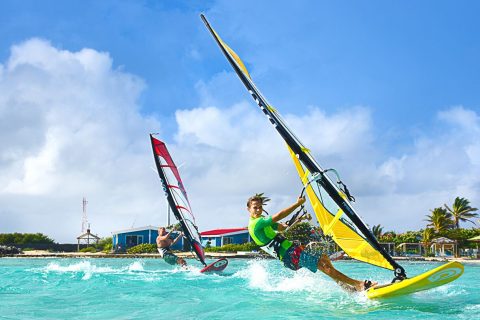 Mauritius
The Indian Ocean island of Mauritius offers some of the best conditions in the world for windsurfing. Offering something to suit all skill levels, from amazing flat water lagoons to hectic wave spots, the windsurfing in Mauritius is out of the world. And this is matched by fantastic centres with great instructors, stocking all the latest equipment. When you are not out windsurfing, the accommodation in Mauritius is hard to beat. Luxury beachfront hotels offer free kids clubs, a range of inclusive activities and a variety of restaurants right on site. And it's all more affordable than you might think. Planet is currently offering an exclusive special at The St. Regis Mauritius with up to 55% off, free room upgrades, free massages and more!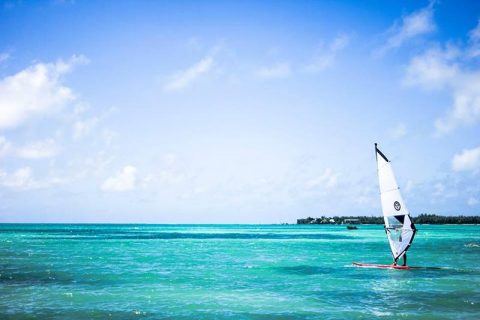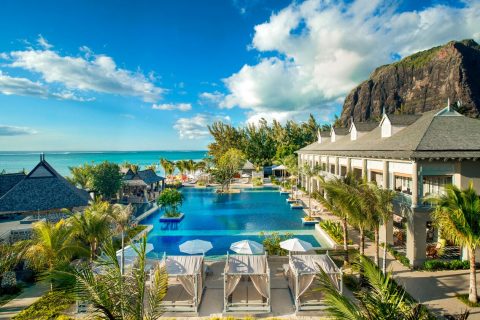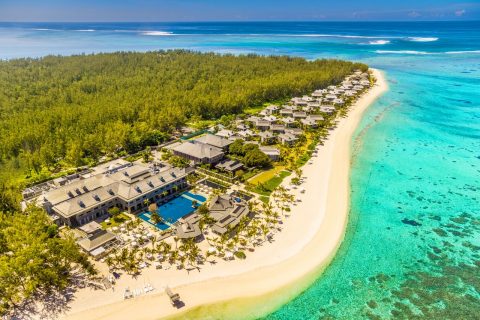 Portugal
Whether you are hitting the shores of Viana do Castelo in West Portugal or taking the family to The Algarve,Portugal offers a luxury holiday within easy reach of the UK. From SUPing to hiking, mountain climbing or cycling, Portugal offers a myriad of activities for everyone to enjoy and you can enjoy windsurfing directly in front of your hotel! With safe beginner's zones and great safety cover, Portugal is also a fantastic spot for learning to windsurf and when you are not on the water you can relax in a beautiful hotel with sea views and five star services.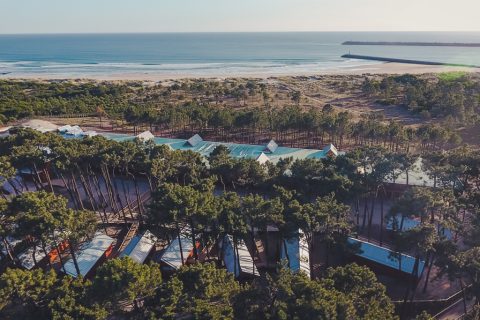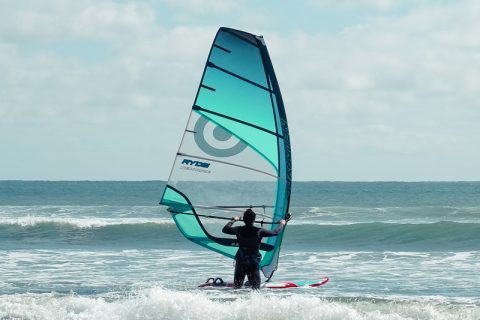 Limnos
The Greek island of Limnos is home to a unique bay where windsurfers of all levels can find something to suit their needs – from flat water to small waves. Within walking distance of the windsurfing beach and centres, there is a brand new seaside complex with amazing views where you can kick back and relax. With fantastic wind and warm conditions during the summer months, Limnos offers a tranquil haven, set away from the mass tourism of other Greek islands.